Mahogany Quarterboards shaped and carved by hand for Mystic Lady. These beautiful gold leaf quarterboards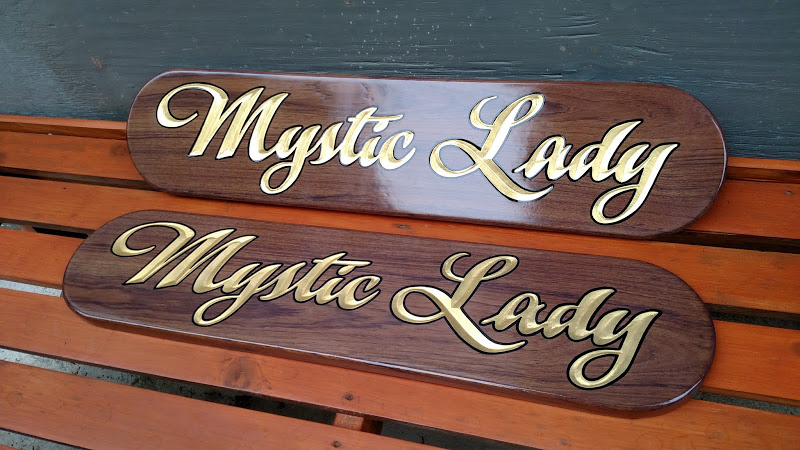 Hand carved mahogany quarterboards for Mystic Lady, a Fleming Yacht outfitted by Burr Yacht Sales in Edgewater, Maryland. Carved by hand and finished with 23 karat gold leaf and hand painted outline. With regular upkeep of the varnish, these boards will last a lifetime.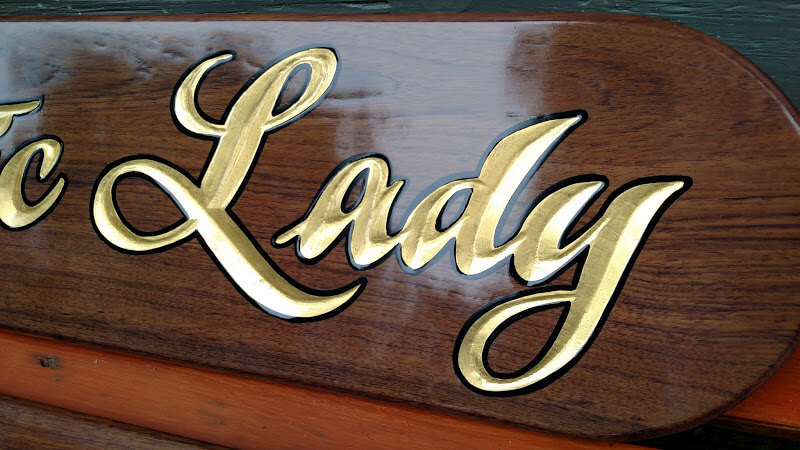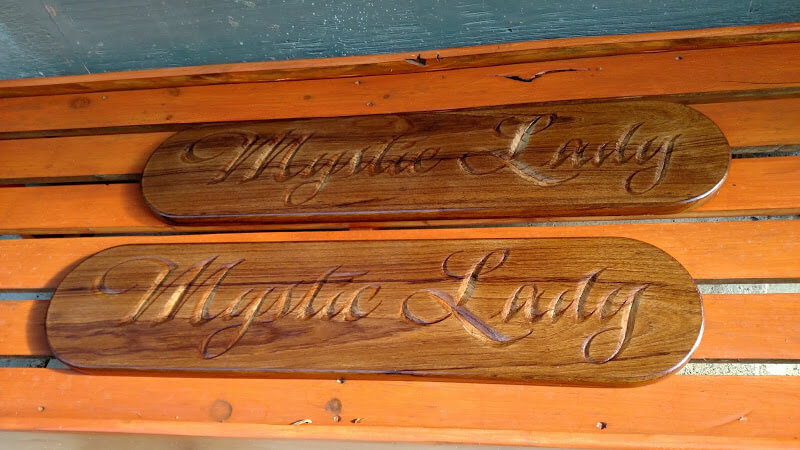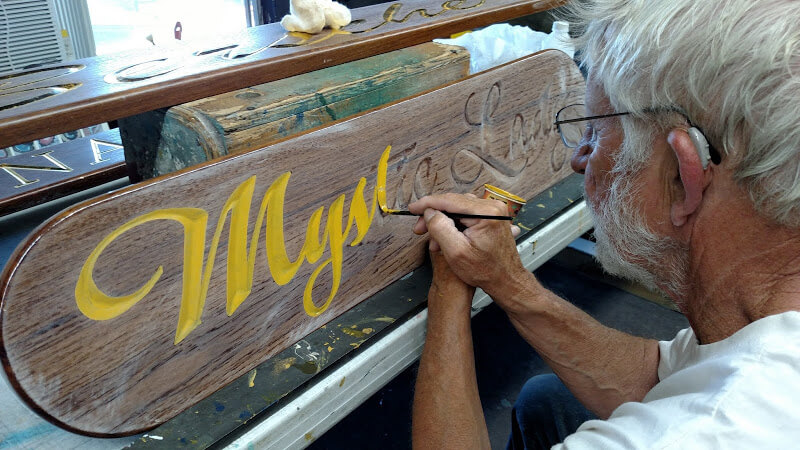 A few interesting photos here of the quarterboards in progress. After carving is finished the letters are sanded. Then the boards are cleaned to remove the oils, this allows for the varnish to set better. After the varnish is applied then the letters are gilded. Size is applied first and as it begins to tack up then gold is applied. In the photo above, Brendon Brandon (from Brisbane) applies with size with a brush. Please take a moment to browse our site we have many interested photos posted for your review!