Boat Signs Solomons Island
The Quarterboard Boat Signs are handmade by Designs & Signs for Half Shell Adventures, LLC at 14624 Solomons Island Road South, Solomons, MD.
We choose our teak for the best grain and consistency. Grain is essential for appearance and capability.
We did not carve the letters on this particular board. Instead, the letters are flat, 23 karat gold leaf applied by hand. Our artists paint the pinstriping by hand with a small lettering brush.
Regular upkeep of the spar varnish will preserve your quarterboard boat signs for many years to come. Usually, The boards will need a light sanding and an additional coat of varnish every year or every other year.
Please contact us for a quote for your Quaterboard Boat Signs!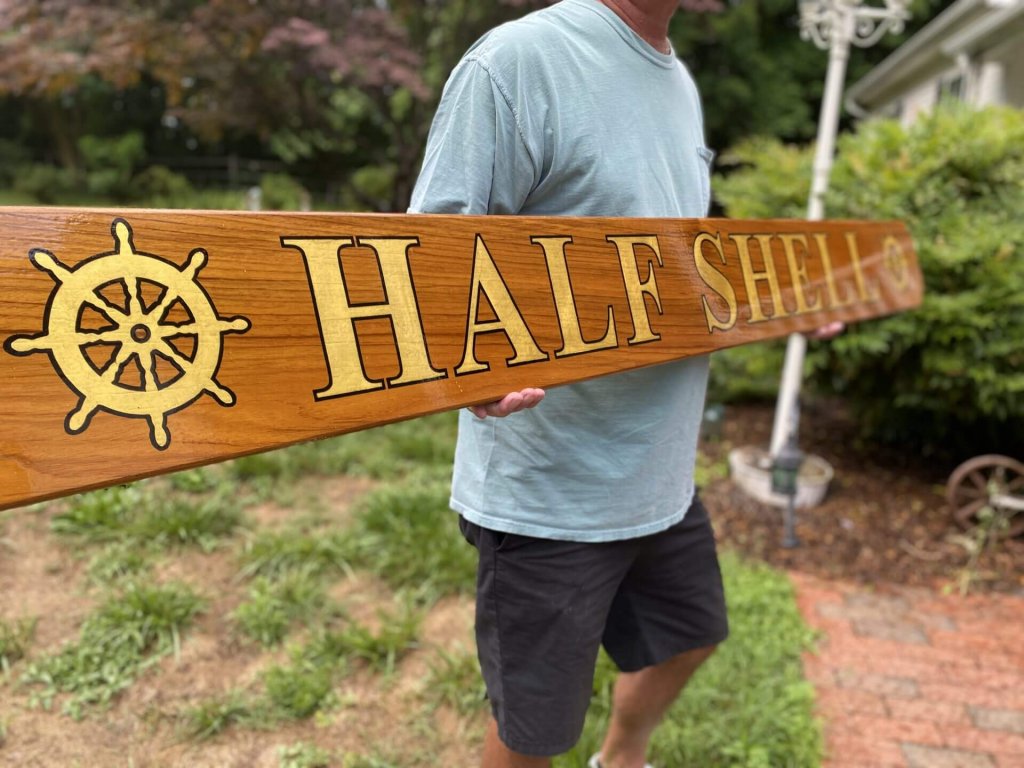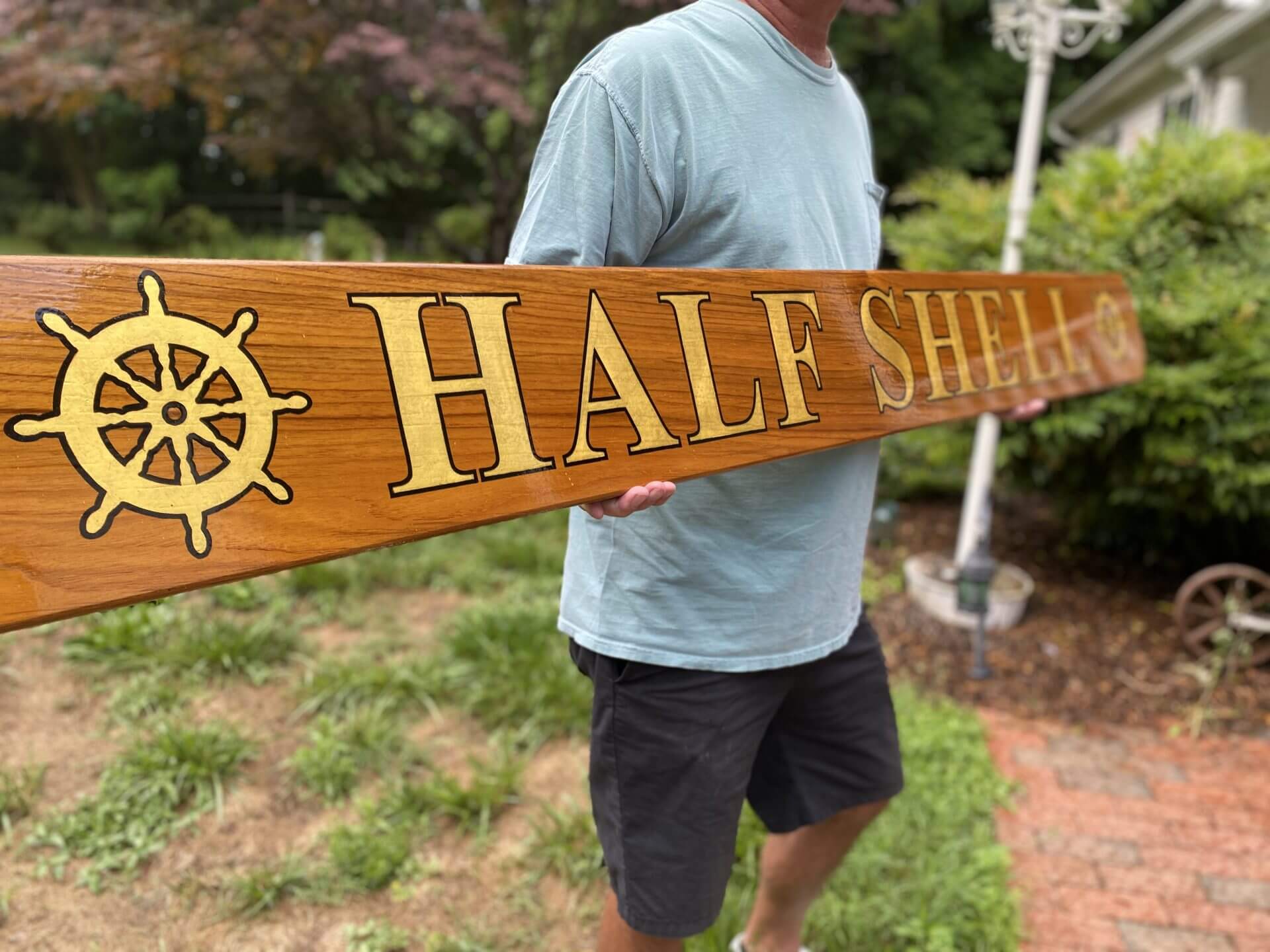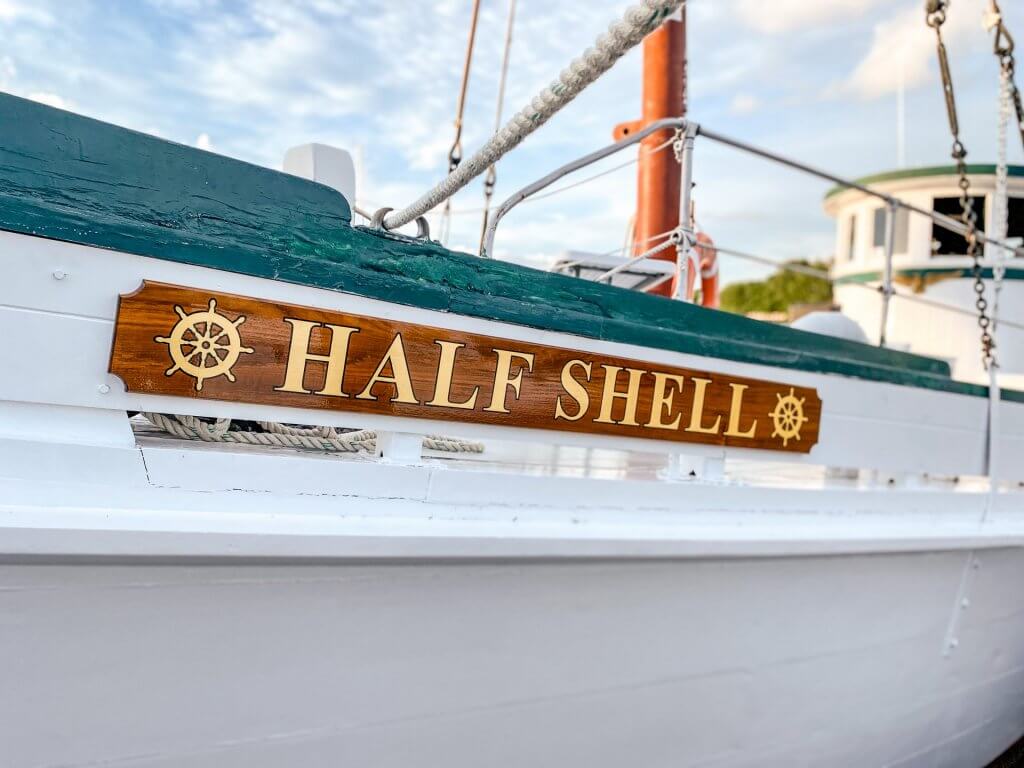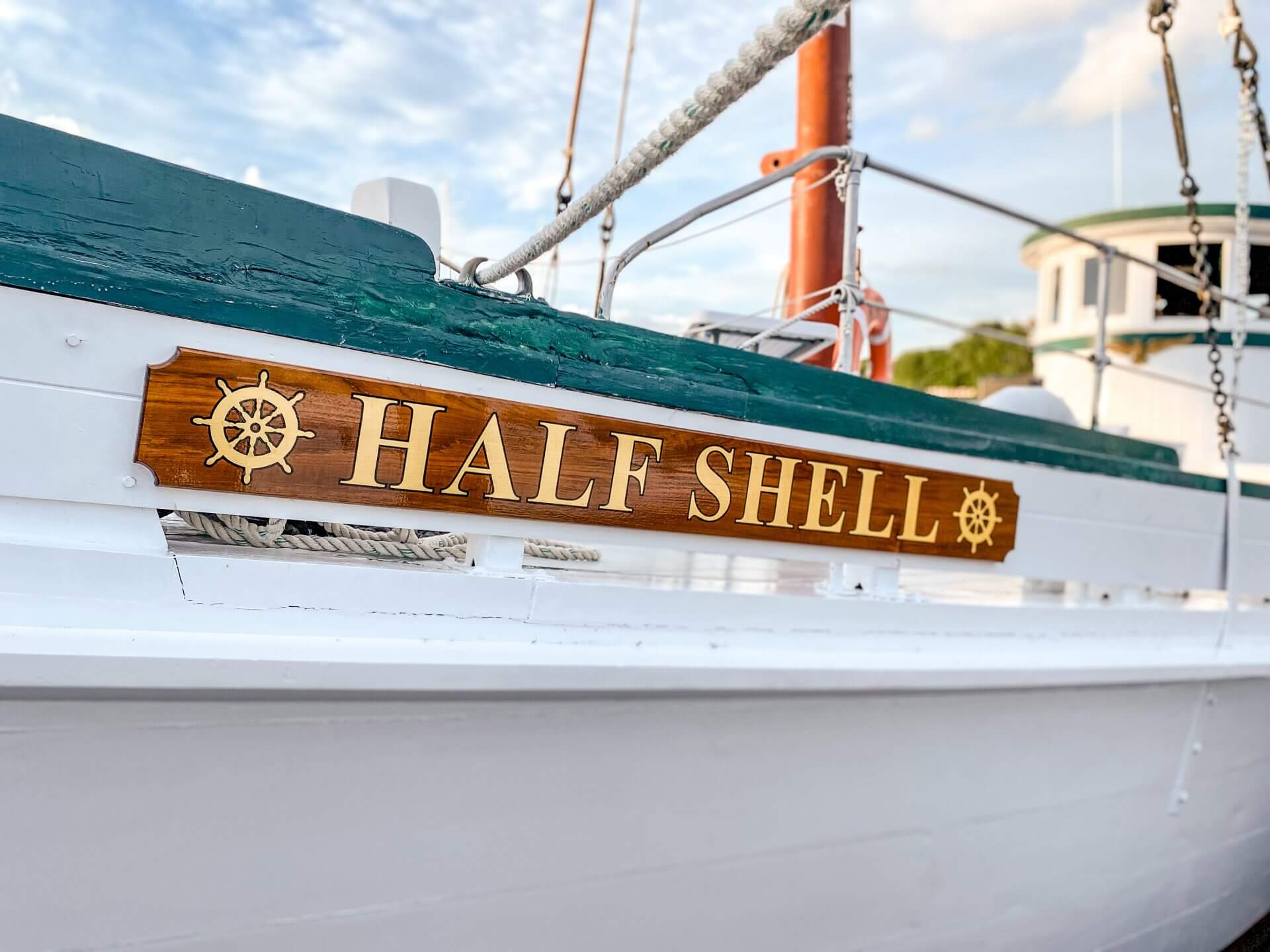 Wooden boat name signs
This installation is perfect. The captain ran his screws through the center of each wheel. This location almost makes the screws disappear. The beautiful gold leaf catches the sunlight. The letters sparkle and shine, catching the eye of all passers-by at your dock and on the water!
Please teak a moment to review more photos of our beautiful hand-made teak quarterboards.