We made teak name boards for Orion, a luxury cruising yacht. We carve the boards by hand and apply 23 karat gold leaf for an exquisite appearance. Contact us today for a quote or to find out more about your own custom teak name boards!
Are teak name boards good quality?
A hardwood, teak is one of the hardest, most robust, and most durable. These characteristics make it the best material for outdoor use. The material has been used in shipbuilding since the middle ages and is still used today to build ships, yachts, and boats.
Is teak wood good for outdoors?
The natural weather-resistance of teak makes it the most sought-after wood for outdoor use. Teak is weather-resistant thanks to its oils, and it requires very little upkeep when left outside. Its high silica content makes it non-skid and durable. Teak is an excellent choice for damp environments, as well as areas where slipping could be very dangerous.
How long will teak name boards last?
Even if it is left exposed in the outdoor elements, teak can last up to 100 years. Of course with proper care teak will last even longer. Occasional upkeep of the top clear coat is required. If you do not feel comfortable handling this on your own, you might want to ship that boards back to use for occasional service.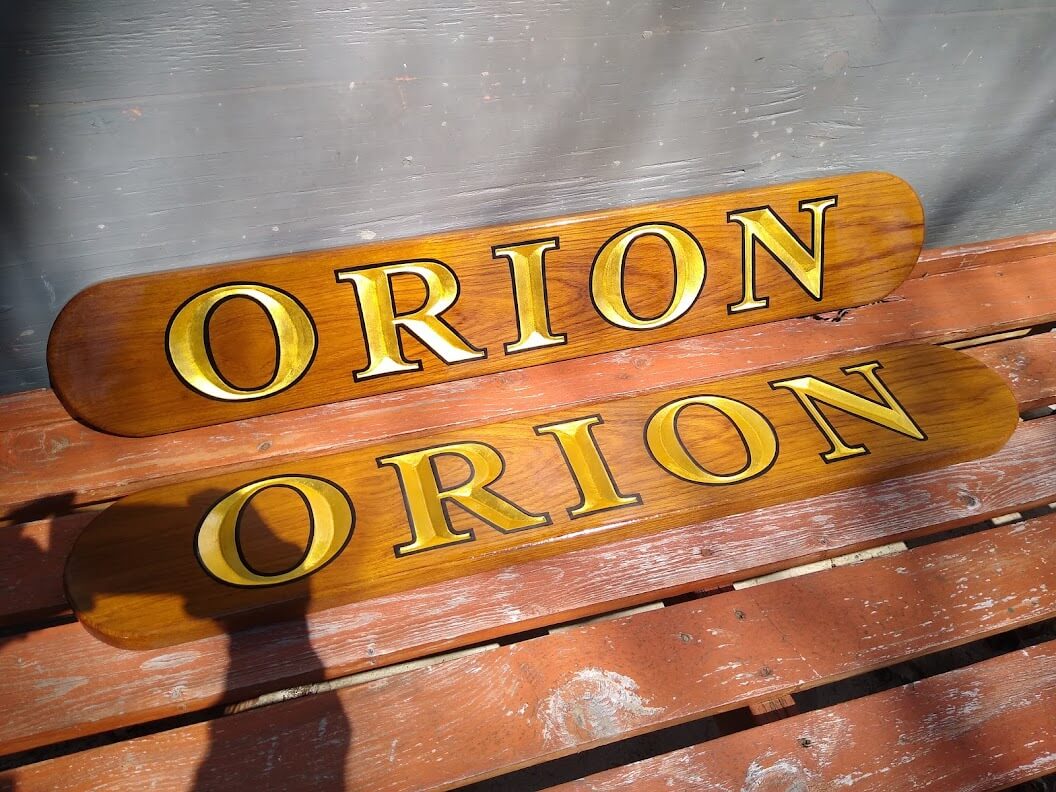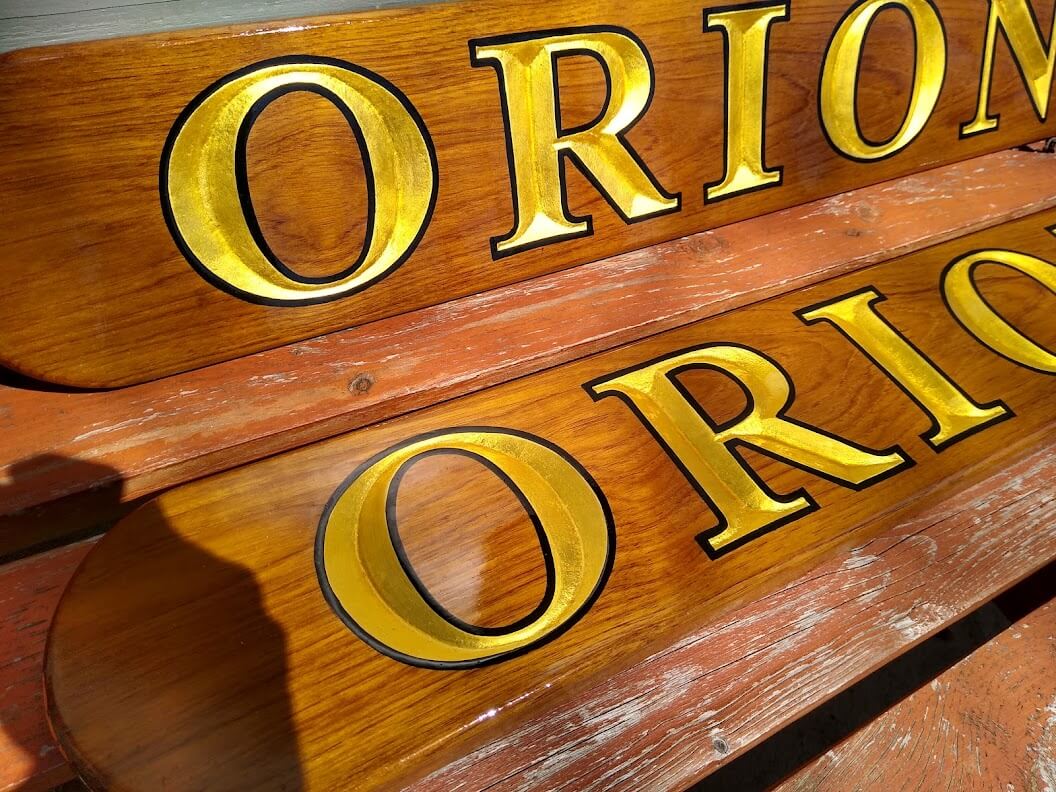 Orion, son of Poseidon
Orion is the son of the Olympian sea god, Poseidon. Thanks to his father, Orion was given the ability to walk on water. This is how he was able to reach the island of Chios. Unfortunately, Orion made the mistake of making advances toward king Oenopion's daughter on Chios. As punishment, Orion was blinded and removed from the island. Eventually, Orion reached the island of Lemnos, where he met the god Hephaestus, who was technically his first cousin. Helped by Hephaestus, Orion could get to the East, where the god Helios restored his eyesight.
The Constellation Orion
Following the restoration of Orion's eyesight, he traveled to the island of Crete and hunted with the goddesses Artemis and Leto. Unfortunately, Orion was such an enthusiastic hunter that he declared he would kill every animal in the world. The goddess of the Earth, Gaia, became angry upon receiving this news and decided to send a giant scorpion to kill Orion. Saddened by his death, Artemis and Leto asked the almighty Zeus to ascend their fellow hunter to the skies. Zeus complied with this request and turned Orion into a constellation, along with the scorpion that killed him.
Source: Greek Mythology
The following video contains information about Orion and 'Apollo's Trick'.
Source: Artemis & Orion: The Tragic Love Story