Without carved letters, quarterboards still look great!
Below, you can see detailed photos of beautiful hand-made teak quarterboards and transom boards for Island Time. In addition, all of our nautical name boards look amazing because we only use the best natural teak or mahogany. We choose all of our boards for a perfect grain. They look lovely, and they are easier to carve. We can offer yo, boards, with or without carved letters. There is a price difference, of course. However, no matter what type of board you choose, we insist that your boat name will look best with 23 karat gold leaf lettering.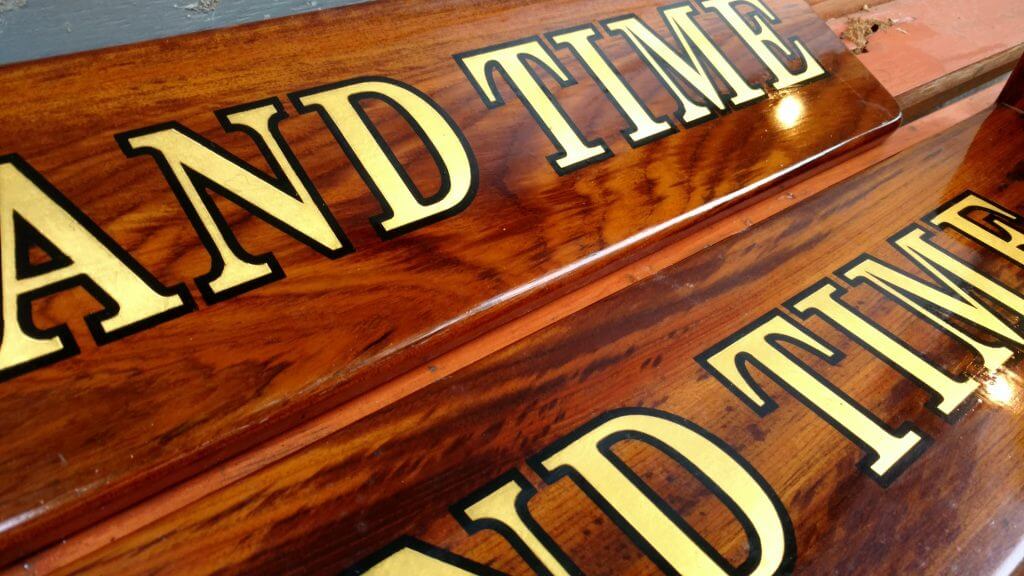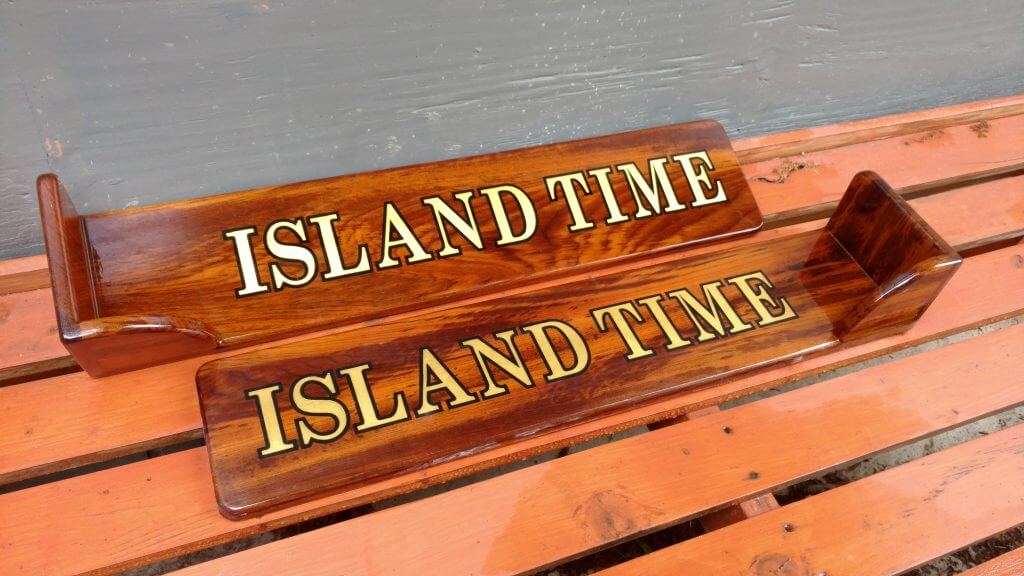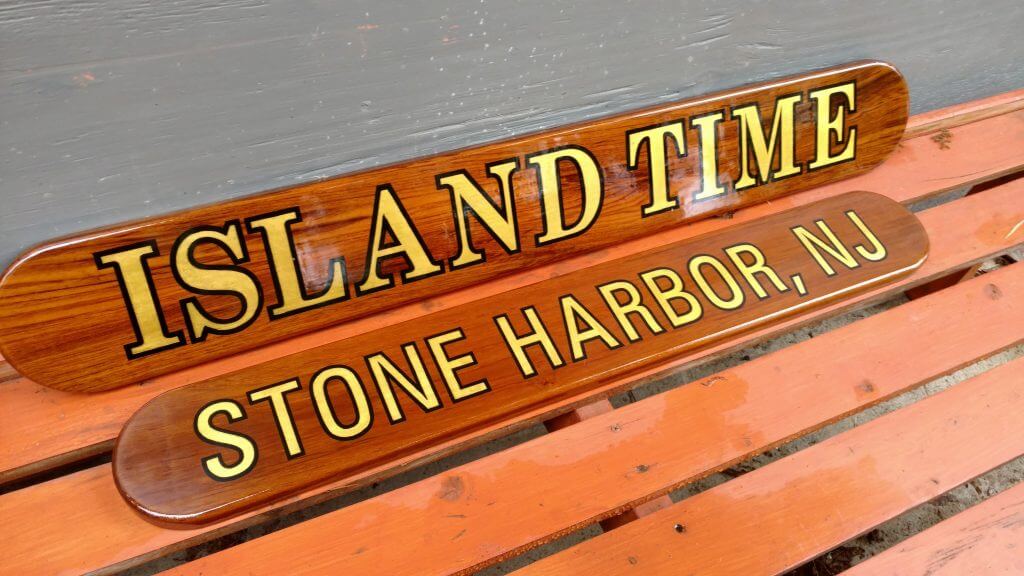 Gold leaf letters look as good as carved letters.
Teak transom boards and teak quarterboards for Island Time; the gold leaf letters reflect the sunlight! 23 karat gold leaf lettering and hand-painted outline make these boards stand out. At the dock or on the Bay, your yacht will turn head for sure. We did not carve any letters into this board. They are flat. We cut and shape the boards by hand, then we sand them well and wash them too.
How do we varnish your quarterboards?
Washing your teak removes the surface oils. Teak wash exposes the grain , and then the varnish can form a more permanent physical bond with the surface of the wooden panel. We apply many coats of varnish before we letter the boards. At least six coats are needed, and often we will put on more than six. Again, we sand the boards, then install the gold leaf by hand, and paint the outline with a fine lettering brush. All of our work is hand-rendered in traditional fashion. Finally, we finished each board with at least ten sprayed coatings of urethane. With regular upkeep of the topcoats, the gold leaf will last many years. Oil-based varnish and urethane are compatible so that you can use either product, should you choose to service your boards later down the road.