Teak Quarterboards with Gold Leaf – Island Time
Beautiful hand-made teak quarterboars and transom boards for Island Time. All of our nautical name boards are meticulously finished with 23 karat gold leaf!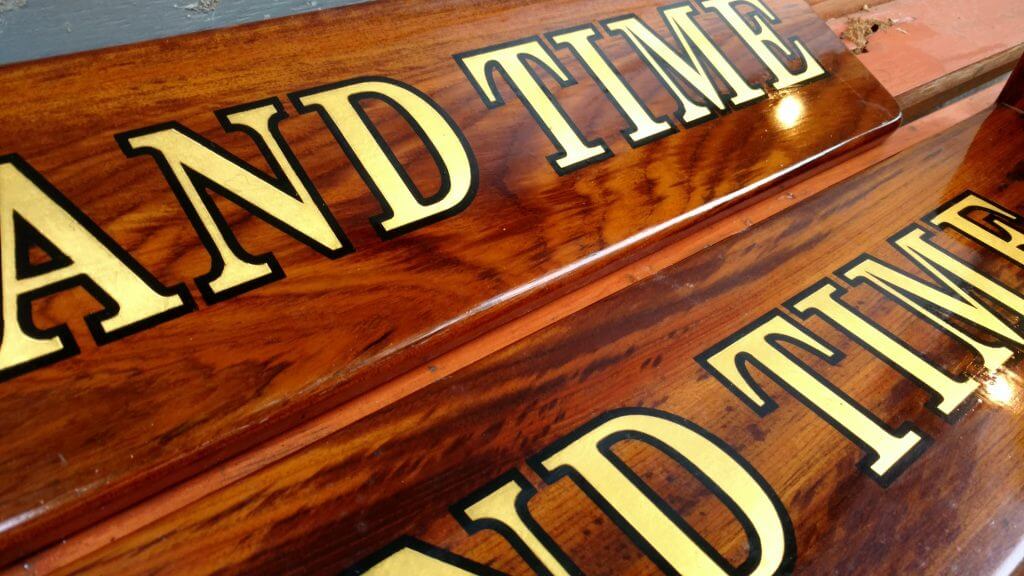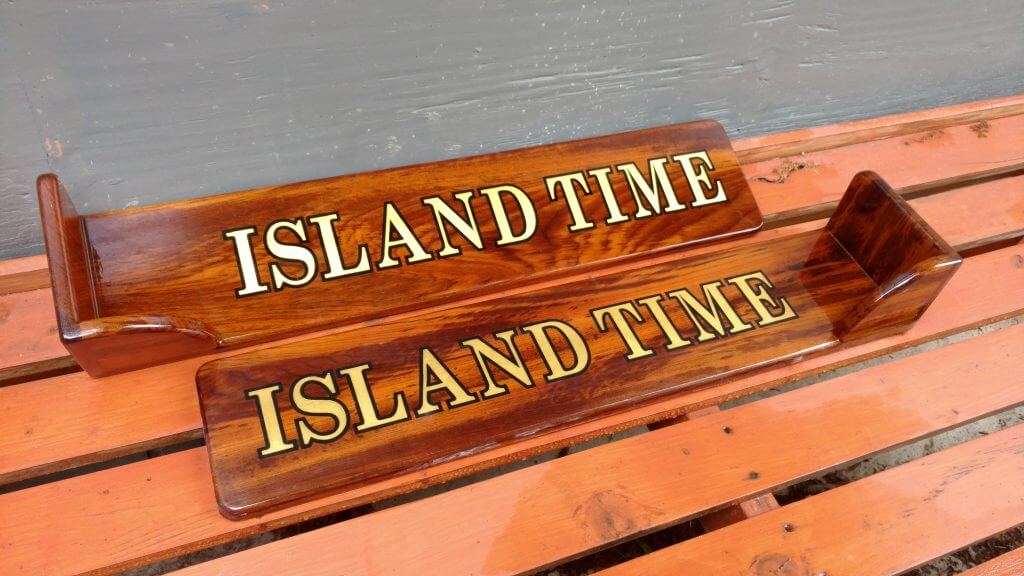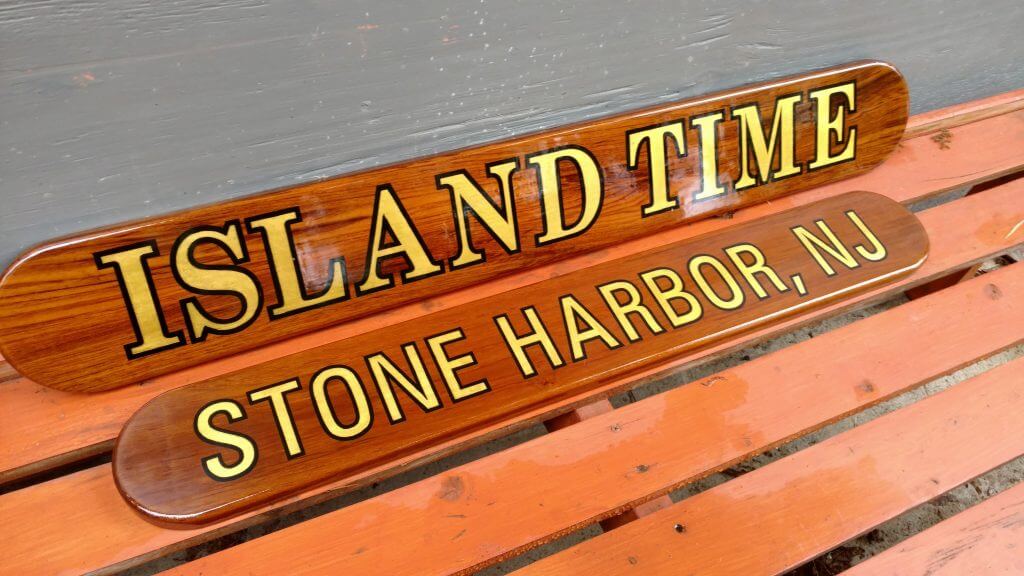 Teak transom boards and teak quarterboards for Island Time. 23 karat gold leaf lettering and hand painted outline. Letters on these boards are not carved. The boards are shaped by hand, then sanded. Multiple coats of varnish are applied. Then the gold leaf is applied and the outline is painted by hand. After gilding the boards are finished with 4 more coats of varnish. With regular upkeep of the top coats the gold leaf will last many years.
---