Custom dimensional letters, Routed PVC Letters, and full-color logo; we made these for Eurosport Auto Care and installed them at their shop in Davidsonville, Maryland. Routed komacel letters finished with automotive paint and UV matte clear coat. When working with pin-mounted letters, we use a paper pattern to accurately drill the pinholes, ensuring the correct placement of each letter. Komacel letters, or Routed PVC Letters, are rated for maximum outdoor exposure. In addition, they do not warp or crack. We use komacel for most of our commercial exterior lettering projects. Certainly, it is a great material because it's easy to form and paint. Moreover, it lasts many years in harsh climatic conditions. In turn, it may be necessary to occasionally refinish the letters. For this reason, we do not use adhesives. The letters can be removed to be repainted and reinstalled.
We print multicolor logos
The circular logo requires the use of a large formate solvent ink printer. The colors are blended and they overlap. Therefor, it would not possible to make this logo with cast vinyl. A printed logo accurately renders your blends and custom color. Then, we can apply the printed logo directly to the face of the circular PVC panel. Finally, we cover the printed face with matte UV clear coat. Ultimately, the clear coat improved the surface appearance of any painted or printed finish, and it protects the print from director ultraviolet light damage. We use a premium 8 year printable vinyl, and the clear coat will add additional years of service to our prints and painted letters.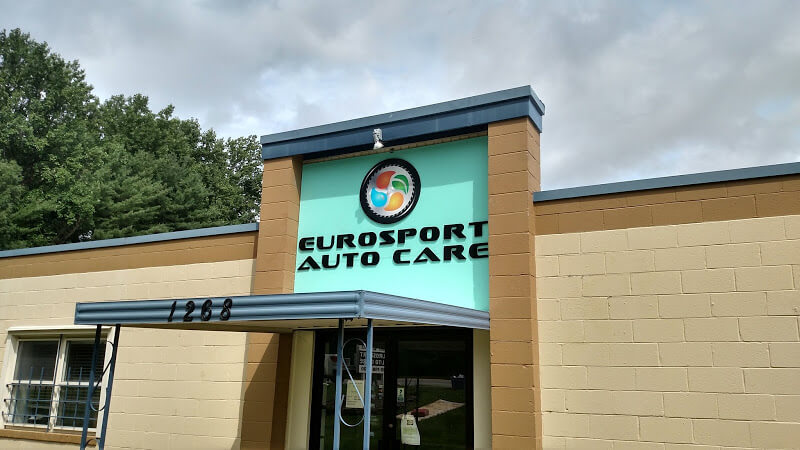 What is a dimensional letter?
The dimensional letter is a general term, meaning all three-dimensional letters as well as logos and numbers. Many organizations enjoy the benefits of adding logo wall signs to their interior décor. Likewise, this kind of signage looks good in conference rooms and other common areas such as cafeterias, where it is obvious to see.
Other types of dimensional letters are water jet flat cut metal letters, fabricated metal letters, cast metal letters, laser-cut, and routered acrylic, formed plastic letters, and of course, routered PVC letters and logos.
We make Routed PVC Letters, Dimensional Letters & COMMERCIAL Sandblasted Signs