Custom boat lettering for JADE. Designed and installed by Designs & Signs for Hartge Yacht Yard in Galesville, Maryland.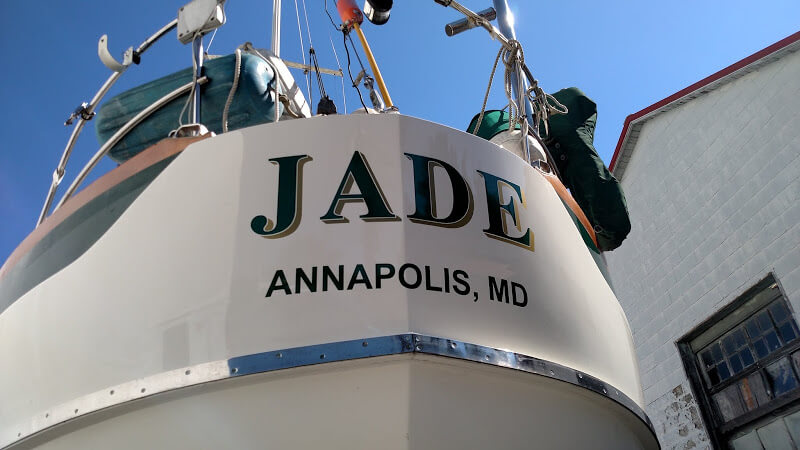 ---
and GOLD LEAF custom boat lettering…
We do it all – sailboats and powerboats, fishing boats and luxury yachts. Gold Leaf, Carved Quarterboards and Personalized Life Rings too. Some more links below to samples of our work!