Carved Quarterboards for Ravello. Mahogany with hand carved letters, finished with 23 karat gold leaf. The outline is also brushed by hand. Varnish is used to protect the teak and gold leaf surface. These quarterboards were made for a Fleming Yacht outfitted by Burr Yacht Sales in Edgewater, MD.  When you use the best materials you get the best results. Mahogany and Teak are both beautiful hard woods. Double gold leaf is the stardard finish but we also have other type of leaf available, such as palladium and white gold or  yellow gold. Please take a moment to browse our site!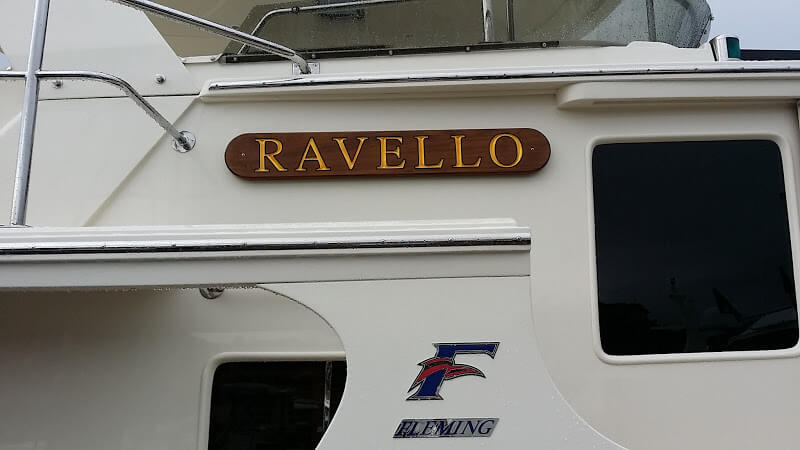 ---
Carved Quarterboards & Life Rings…
Custom Life Rings – Alligator / Personalized Life Ring – Gale Ann
Gold Leaf Yacht Lettering Too!
Gold Leaf Yacht Lettering- Audrey / Gold Leaf Boat Name – Top Shelf