A sandblasted sign for The Landings in Annapolis, Maryland. The sign was designed and carved by Designs & Signs in Edgewater, Maryland. The sign is made of high density urethane. A rubber mask is applied to the HDU, and a compressor is used to carve away the HDU with sand. The background is given a wood grain texture.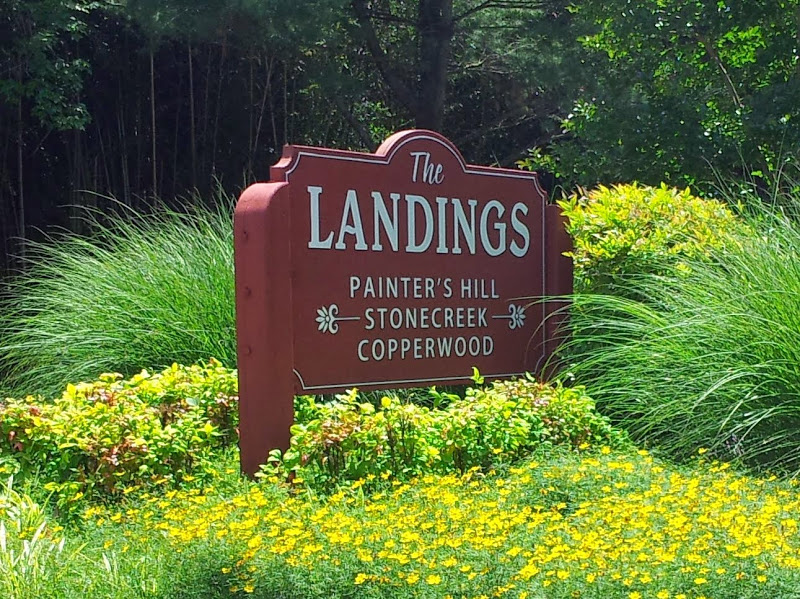 In most cases the background of a sandblasted sign is painted or stained with a darker color while the raised letters and trim are finished with a bright color like white, or with 23 karat gold leaf. This helps to create contrast and make the lettering more readable. There are two entrances to this community with signs are both entrances, on Forrest Drive and Hilltop Lane in Annapolis. Please take a moment to review our site, we have posted many good photos of our sandblasted signs and community entrance signs. Please contact us for a quote. Thank you!
---
How about a BIGGER BETTER Sandblasted Sign?
Please See This! – Twin Pines Community Entrance Sign