Let's start with your idea & create a great sign!
An associate from Cadle Creek Yacht Basin approached us with a design for their new marina entrance sign. Carved Business Signs are a necessity, and you will regret doing anything permanent that is not the best that money can buy. So come to us with your best idea, and we'll make it better, then we'll turn it into a great sign that will bring many new customers to you! Our customers had an excellent idea of what they wanted on the sign.
We make Carved Business Signs, sailboats & sunsets.
Typically, marinas can have some maritime imagery or marine scenery on the sign. We made a few minor adjustments to the layout, keeping it sophisticated but straightforward. A raging sunset with sailboats and finish boats on the horizon, it's a great, memorable image. And It's on display forever, just down the street from our shop! With the sun and boat graphic, it certainly catches your eye. A handsome sandblasted sign like this would be perfect for any marina or local business.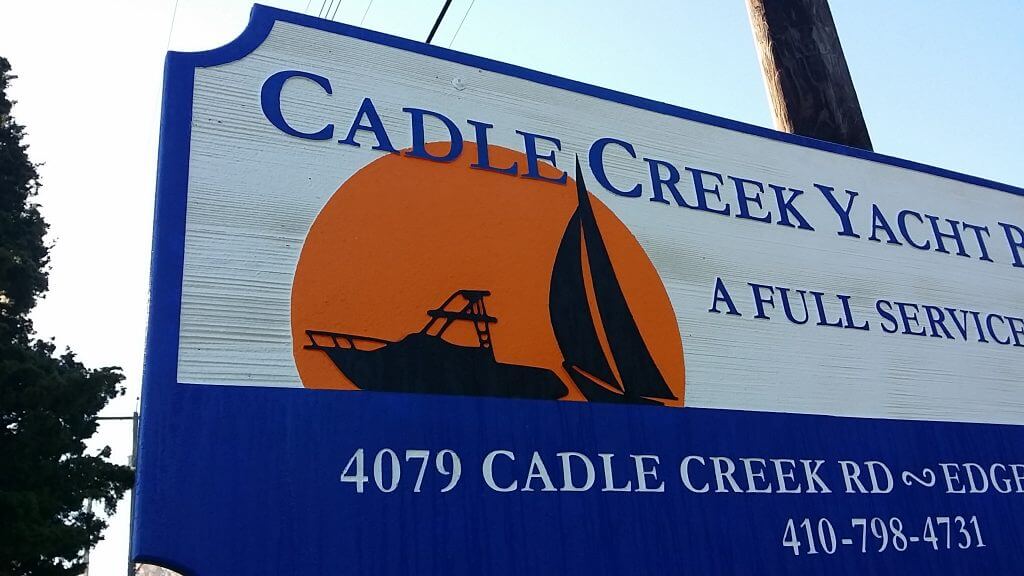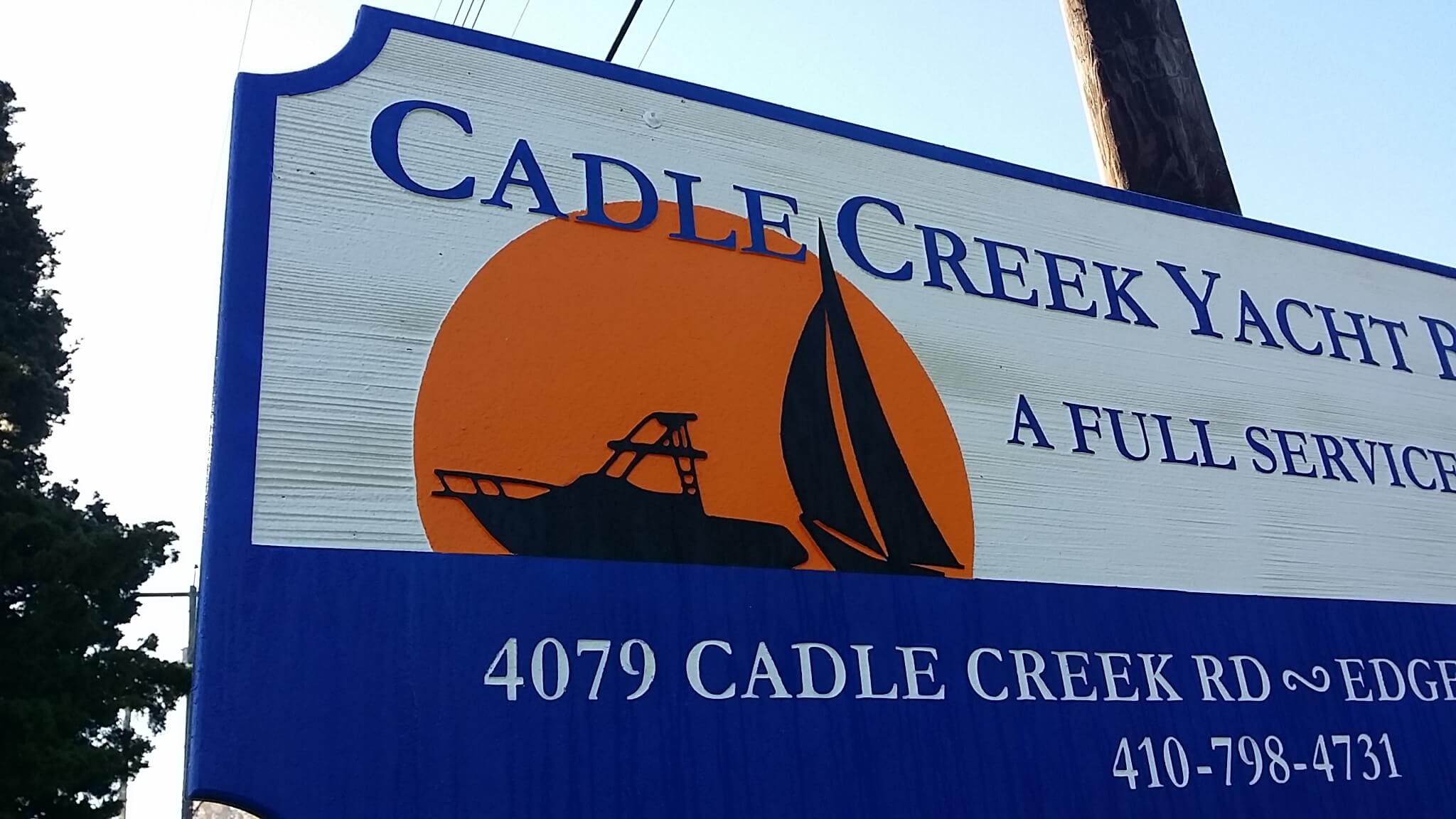 Can HDU signs look like cedar signs?
Certainly, sandblasted HDU signs are the best way to make Carved Business Signs for your business. Cadle Creek Yacht Basin in Edgewater is a great place to put your boat in the water too!. Also, there are quite a few tremendous marine trade businesses in this marina to help you with whatever you need for your sport finishing boat or sailboat. First, we raised these letters by sandblasting with a grain frame. To be more specific, we didn't raise the letters. Instead, we carve the background away, which creates the appearance of raised letters. Our HDU signs will leave nothing to be desired, as we can fashion them in a way that imitates the look and feel of natural cedar dimensional signs!
What is tier-blasting?
With a fancy recessed woodgrain background, Carved Business Signs like this are sure to please!  Finally, a tier blasted sunset logo adds additional depth and value to this sign. To be precise, tier-blasting creates areas of any sign with multiple levels of dimension. In this example, the black boats are in the foreground, the sun is one level back, and the white woodgrain background falls behind the sun.
Call us, or message us online.
If you are interested in a great new sign, please spend some time on our website. Hopefully, our photos will spark your imagination. If you would like to share your idea with us, please call us or message us by email as soon as possible. We would love to hear from you!
Carved Business Signs & Neighborhood Sign too!
https://twitter.com/DesignsandSigns