We made this beautiful cast aluminum sign for the main entrance at St. Andrews community in Arnold, Maryland. It looks great, and because heavy cast aluminum and cast bronze will both provide a finished permanent look, which other materials cannot compage. this substantial sign will hold up well for many years of harsh outdoor exposure. In addition, cast plaques require a diamond shield, a rugged metal coating that adds many more years of brilliant resistance to the sun.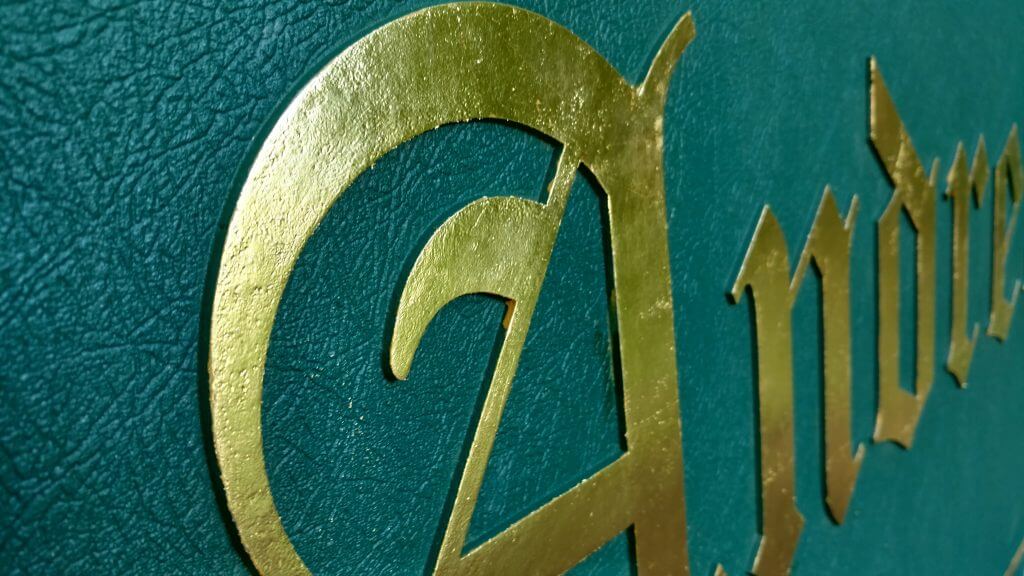 Mounting A Cast Aluminum Face requires heavy lags and treated lumber.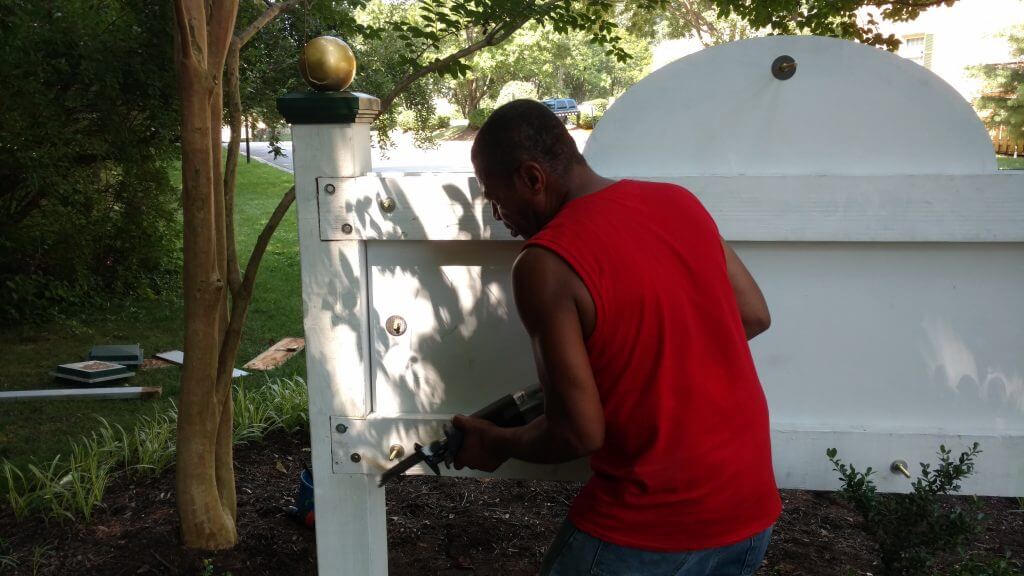 Installing Decorative Ball Finials adds the finishing touch.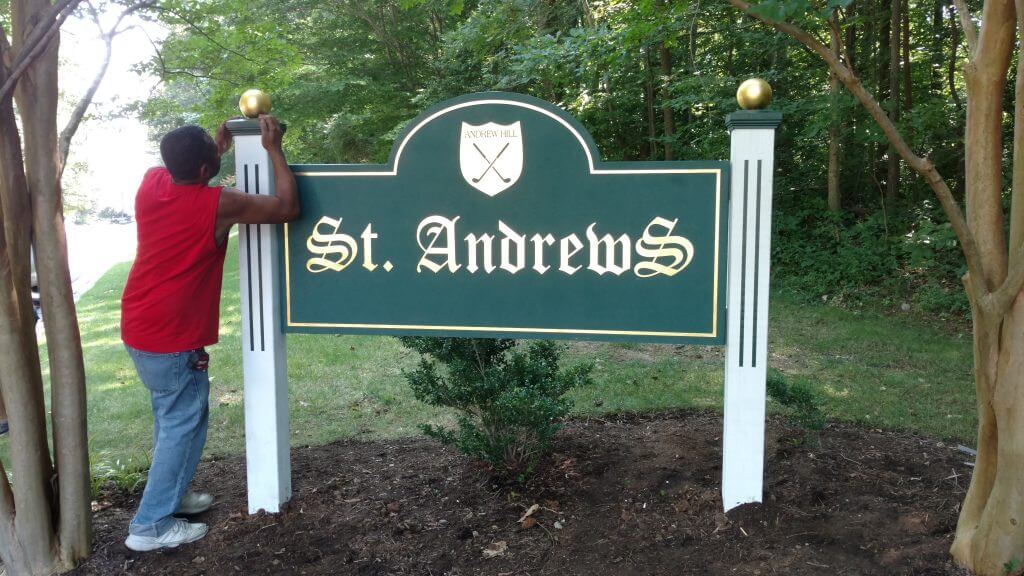 We finished this beautiful cast sign face with 23 karat XX gold leaf!
A Cast aluminum sign face with recessed leatherette background and raised letters and trimlooks awesome, finished with 23 karat gold leaf. The cast aluminum sign face is mounted to MDO, treated on all sides with West System to prevent deterioration. Kevin mounted this plaque onto 8×8 inch decorative posts which have decorative finials finished with gold leaf. Usually we manufacture community entrance signs from High Density Urethane 18 pound, but for this sign we needed something more robust to prevent woodpecker damage. It is infrequent for HDU to sustain injury by animals. In 50 years of making signs, we have only seen woodpecker damage twice. Usually, your biggest concern can be rotting or bug infestation. However, those conditions are preventable with regular maintenance. If there are issues, we can deal with them quickly to prevent long-term damage to your sign.