Gold leaf letters radiate in sunlight.
Indeed, this is a handsomely carved granite sign; we created it for Campus Green, a community in Arnold, Maryland. The granite is masked and then sandblasted. The open letters look their best with brilliant gold leaf. They capture natural light from every angle, radiating with bold reflections on a sunny day. Similarly, at night, they will illuminate amazingly well with simple ground lighting.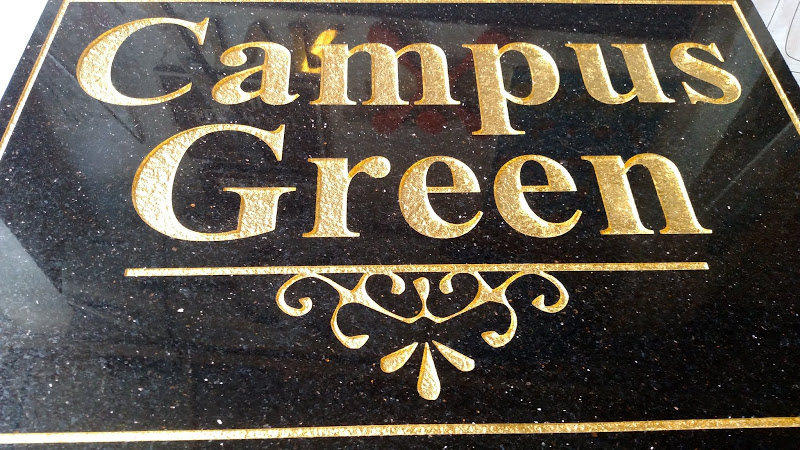 The Sandblasting Process, here are a few details.
Below you can see how we use rubbing masking to protect the face of the signs during the letter blasting process. It covers the polished granite face while the exposed letters begin to form into the front of the stone. The letters are then painted and sized with the mask still on. Next, we apply size to the carved letters. The mask stays on the sign during size application. It helps us to be exact with the size. Size is adhesive, and we do not want to accidentally spread this adhesive onto any part of the sign but the letters.
Gold leaf lettering demands patience and timing.
The gold leaf will stick to the size. The application of leaf requires experience and timing, according to the size's condition as it slowly dries. Obviously we can't put the gold on quickly because the size is still very wet. On the other hand, waiting too long causes a rejection of another sort, as the dry size will not fasten the gold permanently. If this happens, gold leaf can easily wash off from rain and other weather interactions.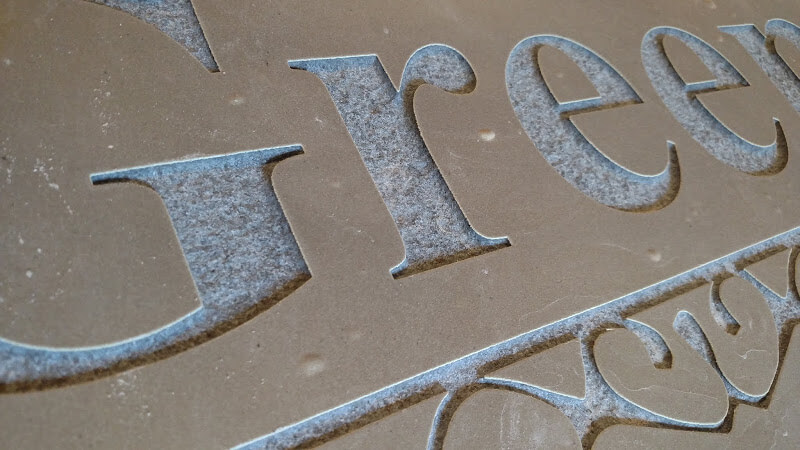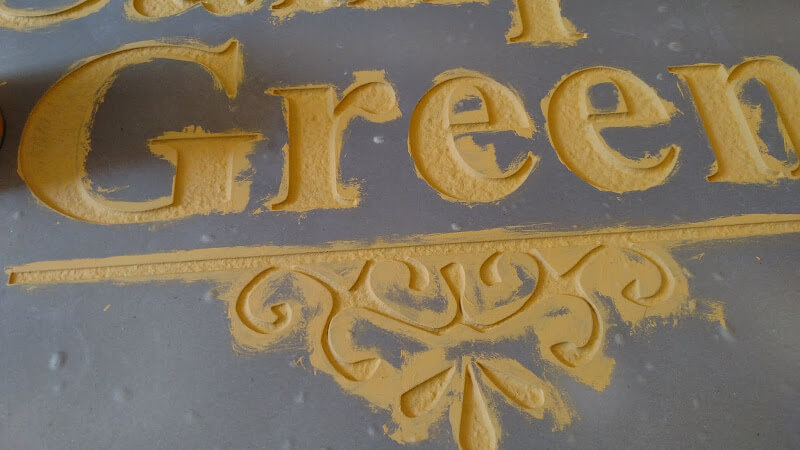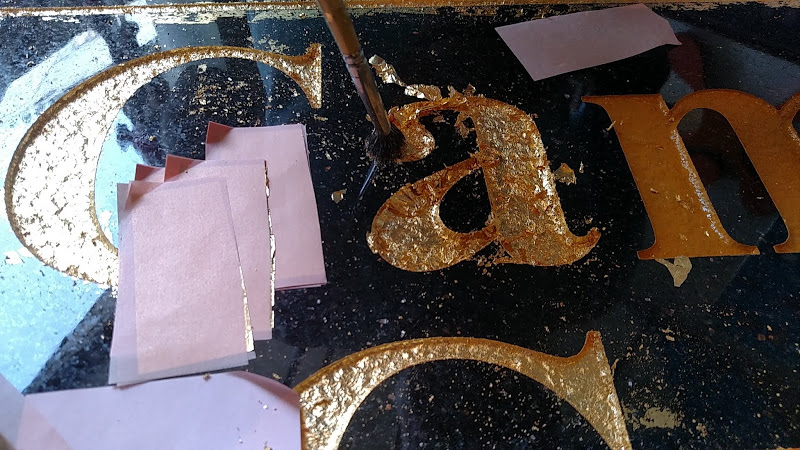 Sandblasting a Carved Granite Sign On-site.
A recent project at Brantwood Overlook, another great entrance sign; we love making these for local communities. Their community already had a beautiful in place with a polished granite sign face. Unfortunately, the builders applied vinyl lettering, which has failed. We plan to sandblast this week if the weather permits. Unfortunately, with Hurricane Florence on the way, this might be on hold until next week! The plan is to sandblast letters into their granite face and then finish those letters with 23 karat gold leaf.
---