Carved granite sign for Campus Green, a community in Arnold, Maryland. The granite is masked and then sandblasted. The recessed letters are finished with 23 karat gold leaf.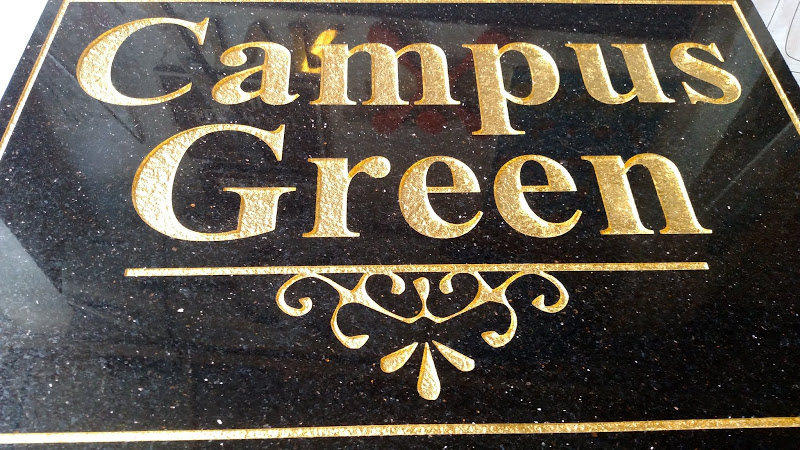 ---
The Sandblasting Process / A Few Details…
Below you can see how the sandblast masking is used. It protects the polished granite face while the exposed letters are carved into the stone. The letters are then painted and sized with the mask still on. The mask is removed and the gold leaf is applied as the size begins to set up. This must be done when the tac of the size is just right.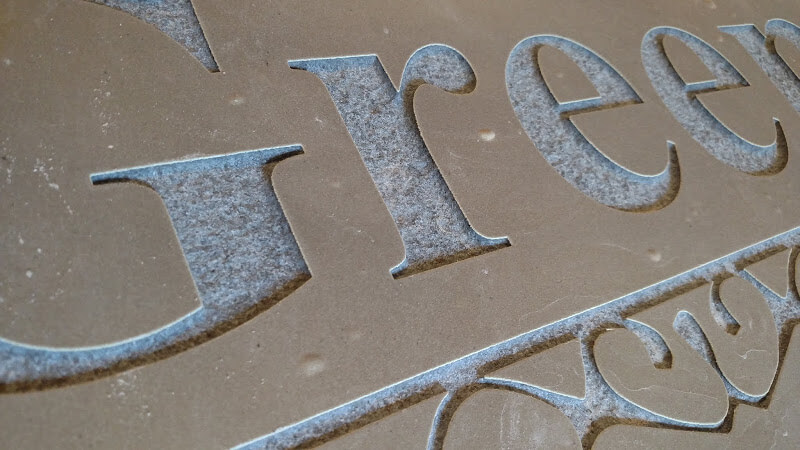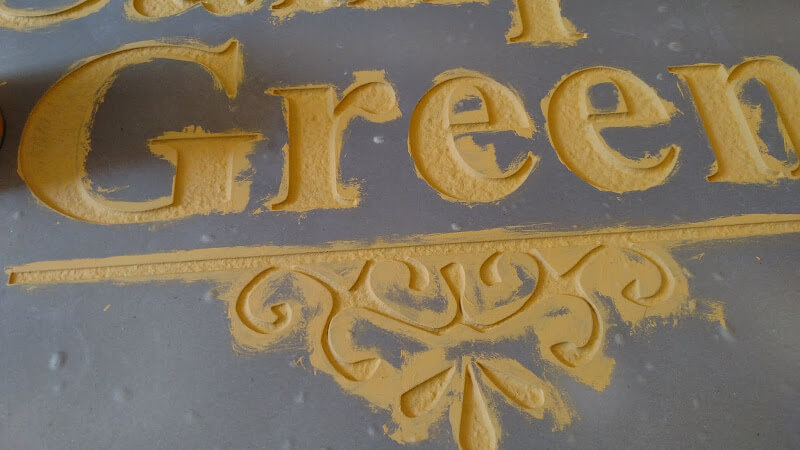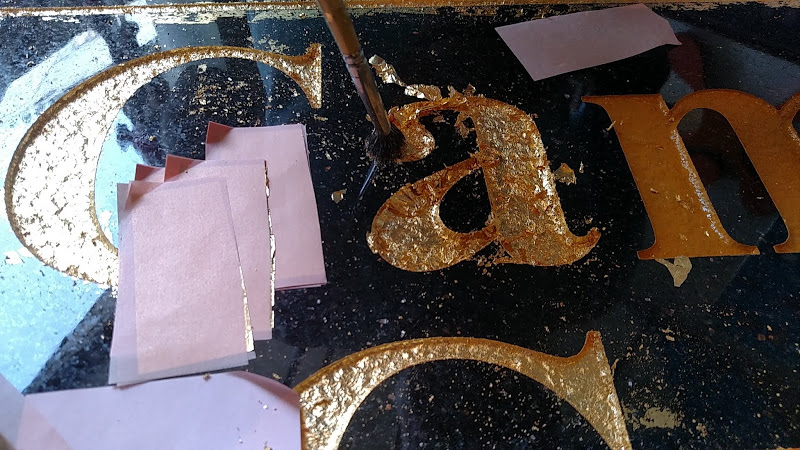 ---
Sandblasting a Carved Granite Sign On-site…
A recent project at Brantwood Overlook. Their community already had a beautiful in place with a polished granite sign face. The builders applied vinyl lettering, which has failed. We plan to sandblast this week if the weather permits. With Hurricane Florence on the way this might be on hold until next week! The plan is to sandblast letters into their granite face and then finish those letters with 23 karat gold leaf.
Sandblasting Letters Into Polished Granite at Brantwood Overlook
---