Gold Leaf Yacht Lettering is applied to the transom of Stephanie Marie. First the teal outline is applied to the boat and then the 23 karat engine turn gold leaf is placed on top of the outline.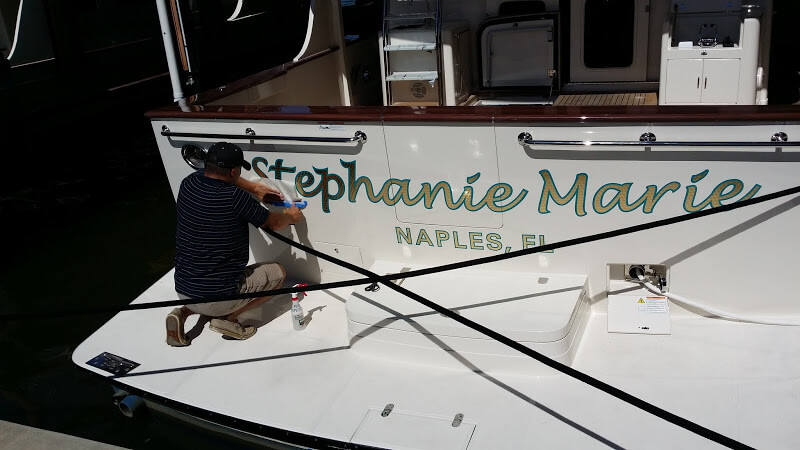 Custom 23 karat gold leaf boat lettering for Stephanie Marie. We letter Fleming Yachts for Burr Yacht Sales in Edgewater, MD. We also offer custom hand-carved quarterboards and personalized life rings.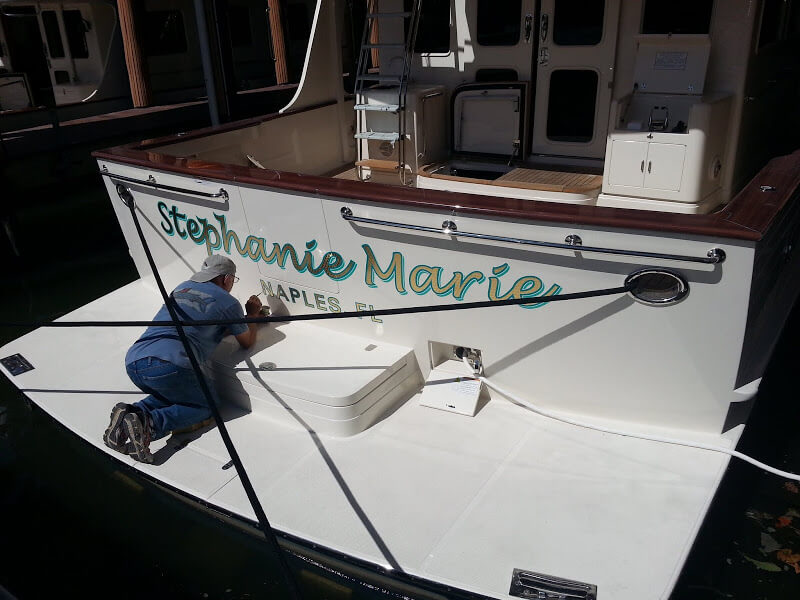 After the gold leaf letters have been applied to the transom, Travis Brandon applies one more layer of color, a light green drop shadow! This adds another level of dimension to the lettering.
WHAT ABOUT GOLD LEAF on wooden yachts? We do that too!
We also create gold leaf boat names for classic wooden yachts. Audrey is a fine example of the traditional surface gilding – CLICK HERE TO SEE AUDREY!