We gild traditional Gold Leaf Sailboat Names.
We make a beautiful custom Gold Leaf Sailboat Name by hand using only the best methods and materials. Our approach is traditional, so of course, the results are consistently good. Not much has changed in the world of gold leaf signs for centuries. Of course, there are some tricks to the trade that we have developed over decades of experience, but for the most part, we are doing things the old-fashioned way, like sign makers from many years ago.
How do we design your sailboat name?
We will work with you to select the appropriate font and get the layout just right from start to finish. First, we send a comprehensive font portfolio to you for review. When you choose one font, then we will provide another drawing with measurements and color options. If possible, we can also send you a mock photo to give you an even better idea of how your name will look before we install it. Gilding a transom requires a full day of our time to finish. In addition, we must be careful, attending to every detail, when applying gold leaf by hand. So it follows that we will price any jog of this nature as one full day of labor plus the cost of gold leaf and other materials.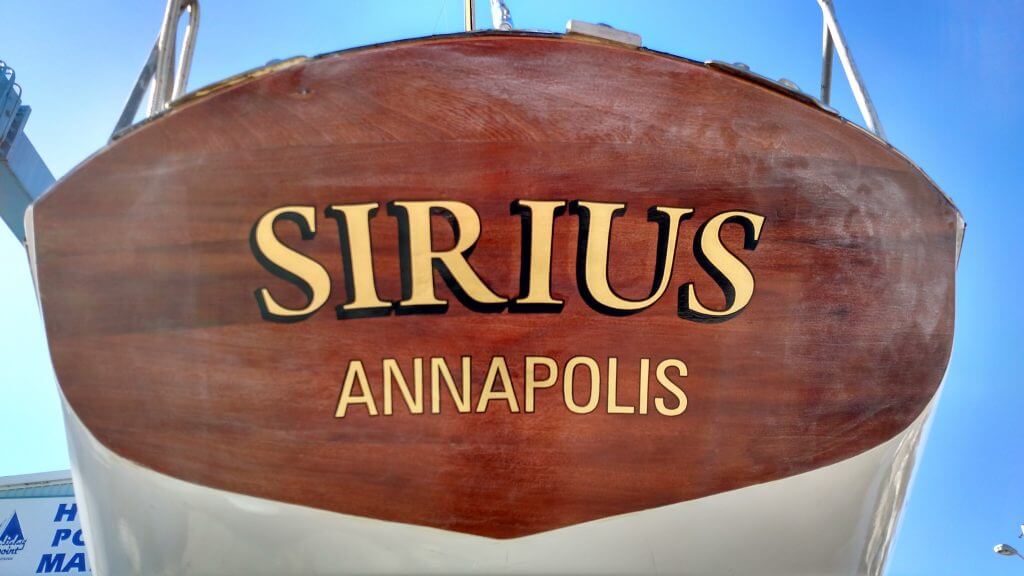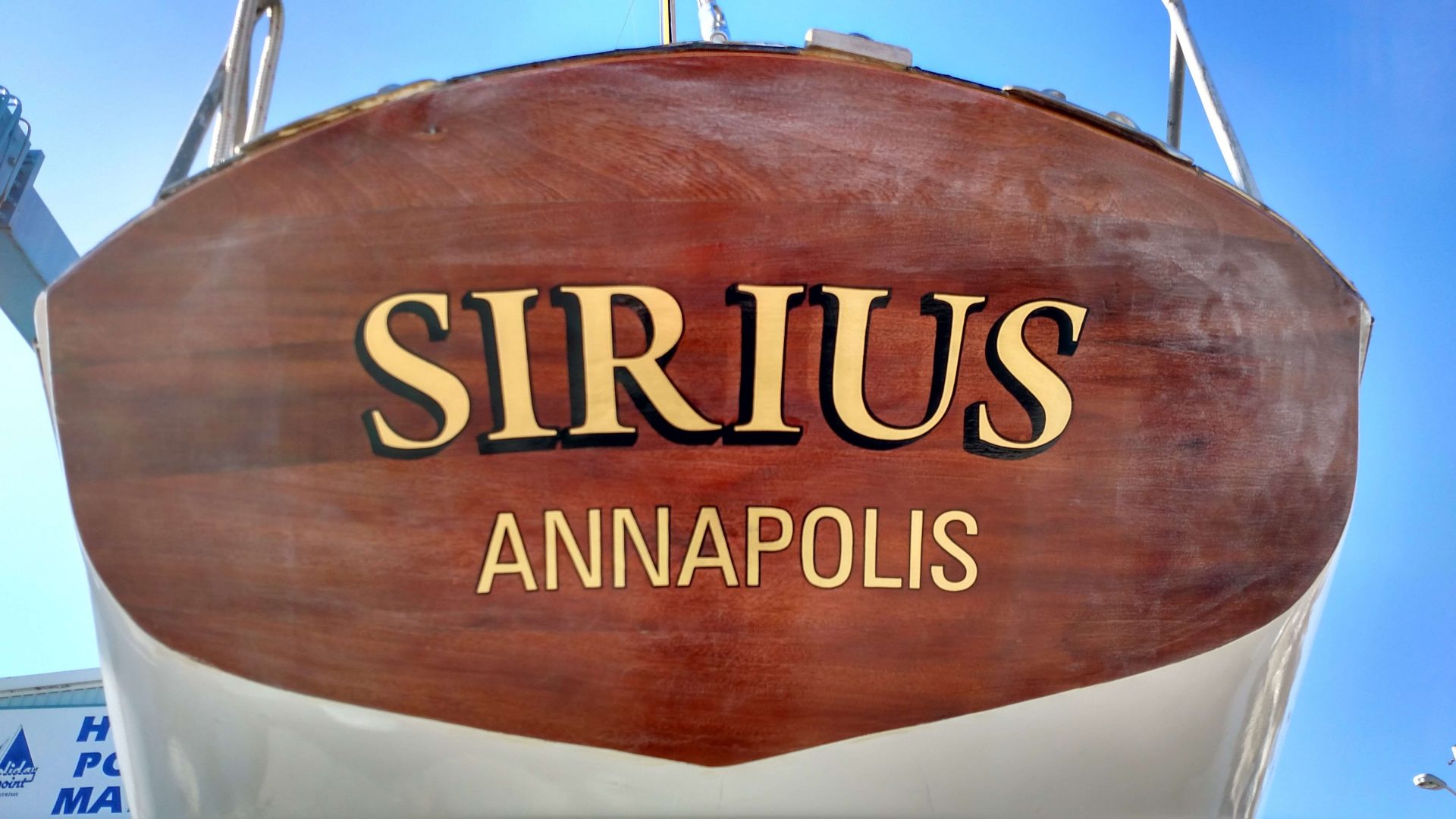 We took this photo before we applied the final coats of varnish. This transom will look smashing as soon as the varnish topcoats are ready! With regular upkeep of the varnish, your gold leaf sailboat names will last for many years to come. Seasonal maintenance of your wooden transom is essential, do not overlook this commitment if you consider buying a class wooden sailboat or powerboat.