Beautiful gold leaf yacht lettering created and installed by Designs & Signs in Edgewater, MD. First the black outline is installed and then the 23 karat engine turn gold leaf letters are placed one at a time, carefully over the outline. Our newer gold leaf films last 15 years outdoors while the premium vinyl outline can last up to 12 years even under harsh conditions.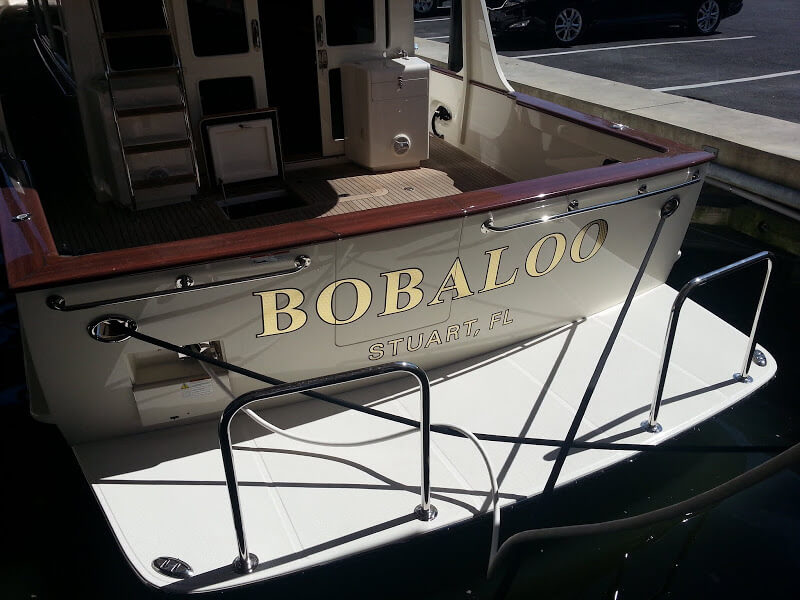 Gold leaf yacht lettering – Perfect!
A custom 23 karat gold leaf boat name for Bobaloo. Designs & Signs letters many Fleming Yachts at Burr Yacht Sales in Edgewater, Maryland.  23 karat large engine turn gold leaf film with a black vinyl outline. Simple, just choose a handsome font and let our gold leaf films do the heavy lifting. Spectacular! The engine turn really helps our gold to catch the sun brilliantly from any direction. These boat names sparkle on the water!