Do you have a nice boat that needs a new name? How about a GOLD LEAF YACHT NAME? Designs & Signs is your one-stop shop for unique boat names, personalized life rings , and hand-carved teak quarterboards with gold leaf lettering!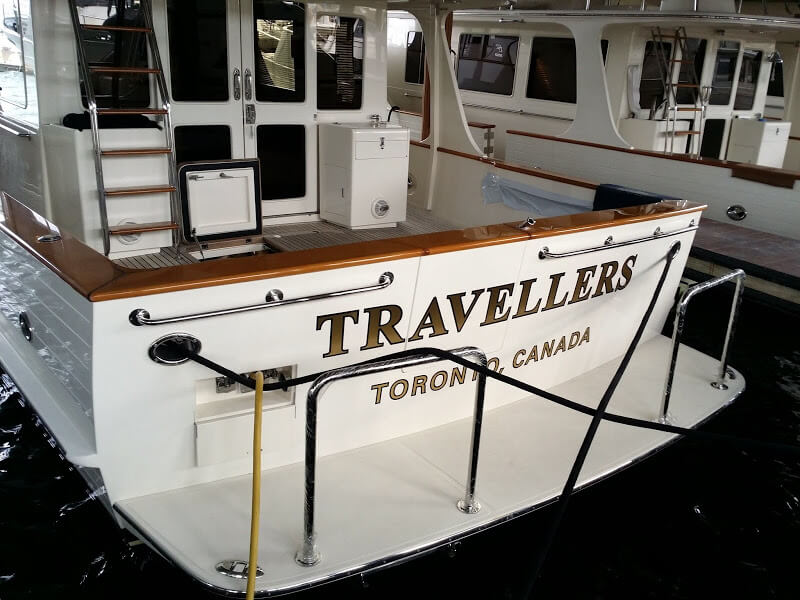 A custom gold leaf yacht name made by Designs & Signs. Travellers is a Fleming Yacht outfitted at Burr Yacht Sales in Edgewater, Maryland. Our gold leaf films are rated for 15 years of outdoor exposure. Our premium vinyl is rated for 10 years. Gold leaf films are available in three finishes; burnished, engine turned, and florentine swirl. We stock silver leaf films too. We have posted many photos on our site about gold leaf boat names.
Need a new gold leaf boat name?
Please contact us for a quote! We would love to create your new gold leaf yachtname!