Custom Yacht Lettering
Fantastic engine turn gold leaf lettering. Compass Rose, another beautiful installation, gold leaf yacht lettering made by Designs & Signs.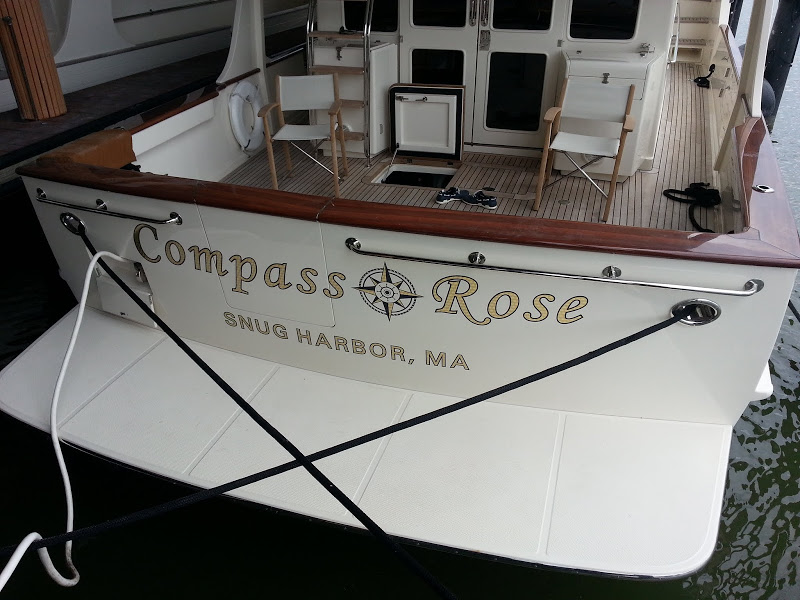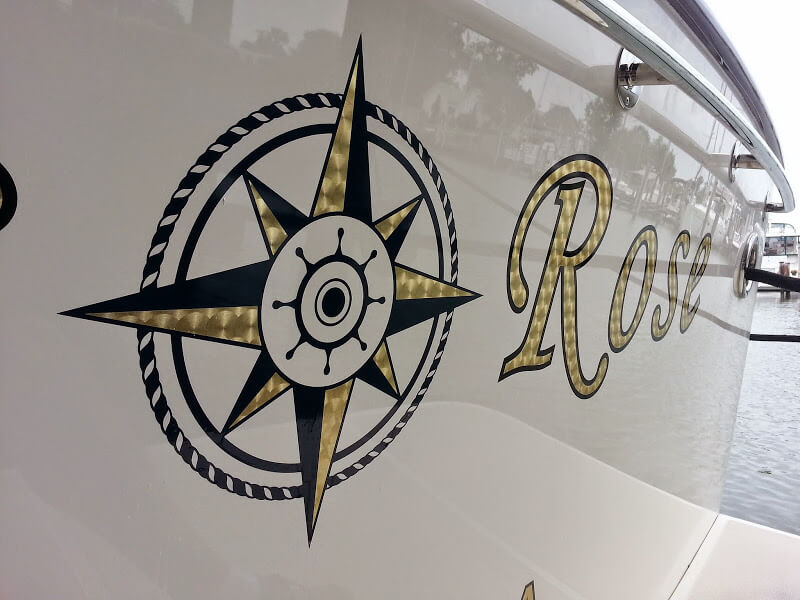 Get Some Gold Leaf Boat Lettering TODAY!
Top grade boat lettering here, engine turn gold leaf film with outline. A beautiful compass rose makes all the difference. When designing a custom boat name with a custom graphic we are always looking for quality, not quantity. Simple is always better when incorporating graphical elements into your boat name. Her name is Compass Rose, another amazing Fleming Yacht outfitted at Burr Yacht Sales in Edgewater, Maryland. The whole name looks great with a custom compass rose placed right in the middle of the transom. Please take a moment to review our site. Thank you for your time!