Life Preserver Ring Decoration
Undoubtedly, at Designs & Signs, we make the best-decorated life rings in the world. You can look high and low across the interwebs, and you won't find anything like what we offer. We treat our lifebuoys with a particular solution to make the surface of the ring more accepting of vinyl lettering. Without this treatment, vinyl lettering would fall off of most rings. That won't happen to you when you purchase your rings from us, because clearly, we are the best at what we do!
The 24-inch rings are big enough!
Our Decorative life rings are generally 24 inches wide. 30-inch rings are available, but coast guard regulations do not require them, so nobody buys them. We have outfitted hundreds of luxury yachts, and we've only serviced one request for 30-inch rings. Because of this, generally, we say buy a 24-inch ring instead. You'll save a lot of money, and honestly, it will look great. There's no need for a giant ring.
Here are the Coast Guard Lifebuoy Rules.
A vessel over 65 feet in length requires the use of 3 life rings. The minimum size of each ring must be 24 inches. Vessels under 65 feet require only one ring on board.
All of the life rings we sell are of the highest quality and coast guard approved for maritime use.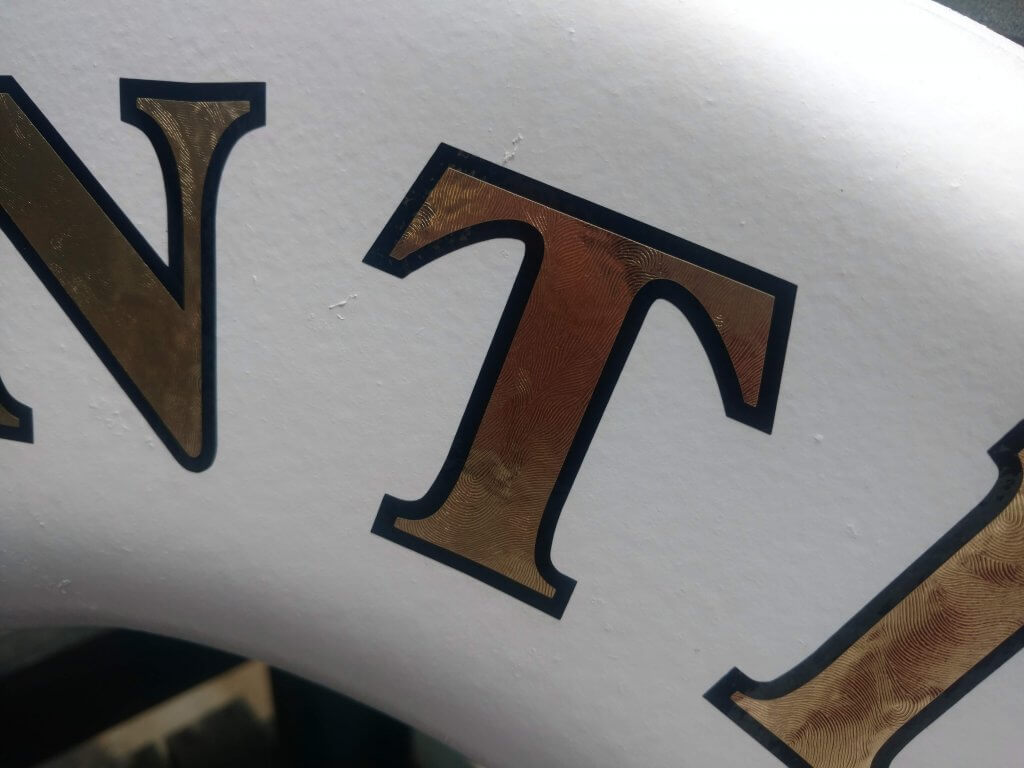 Gold leaf life rings shine in the sun.
A close photo of the 23 karat gold leaf film reveals the great details in the pattern. That pattern catches the sun, and the lettering on these rings will sparkle as they catch light from every direction while you are sailing. We applied Florentine Gold Leaf film with a black outline. We always use a black outline, or sometimes a navy blue outline, because it frames the gold leaf letters to make them look even brighter. In addition, the outline creates a contrast between with white ring and the reflective gold leaf. The contrast makes your boat name look that much better!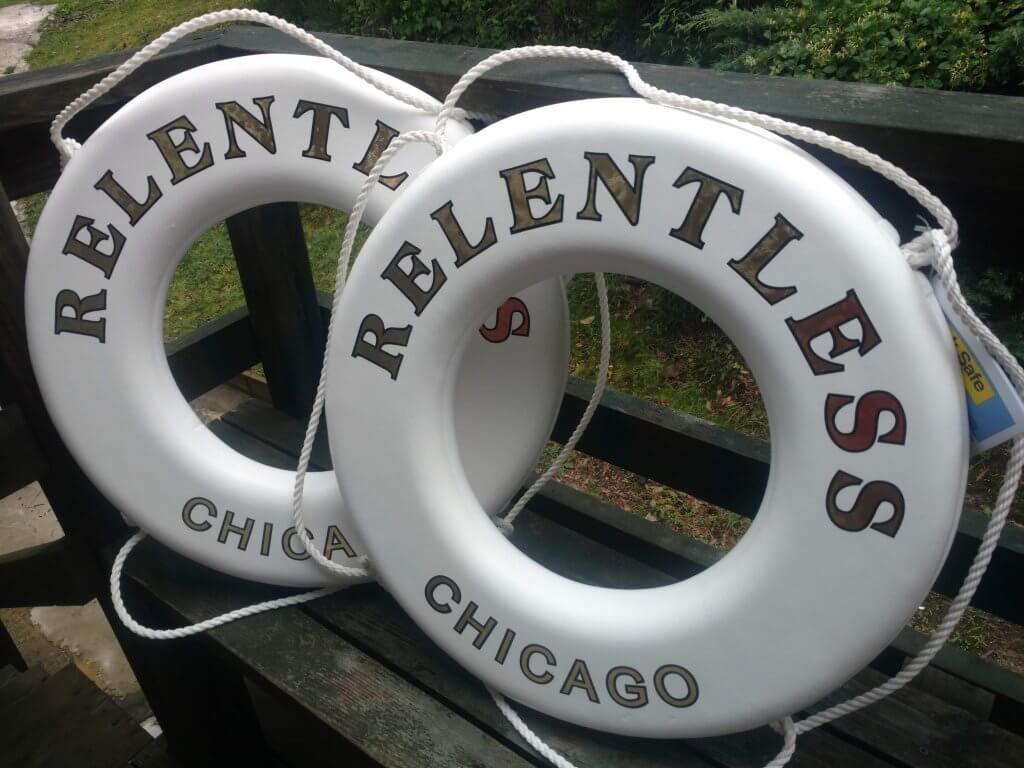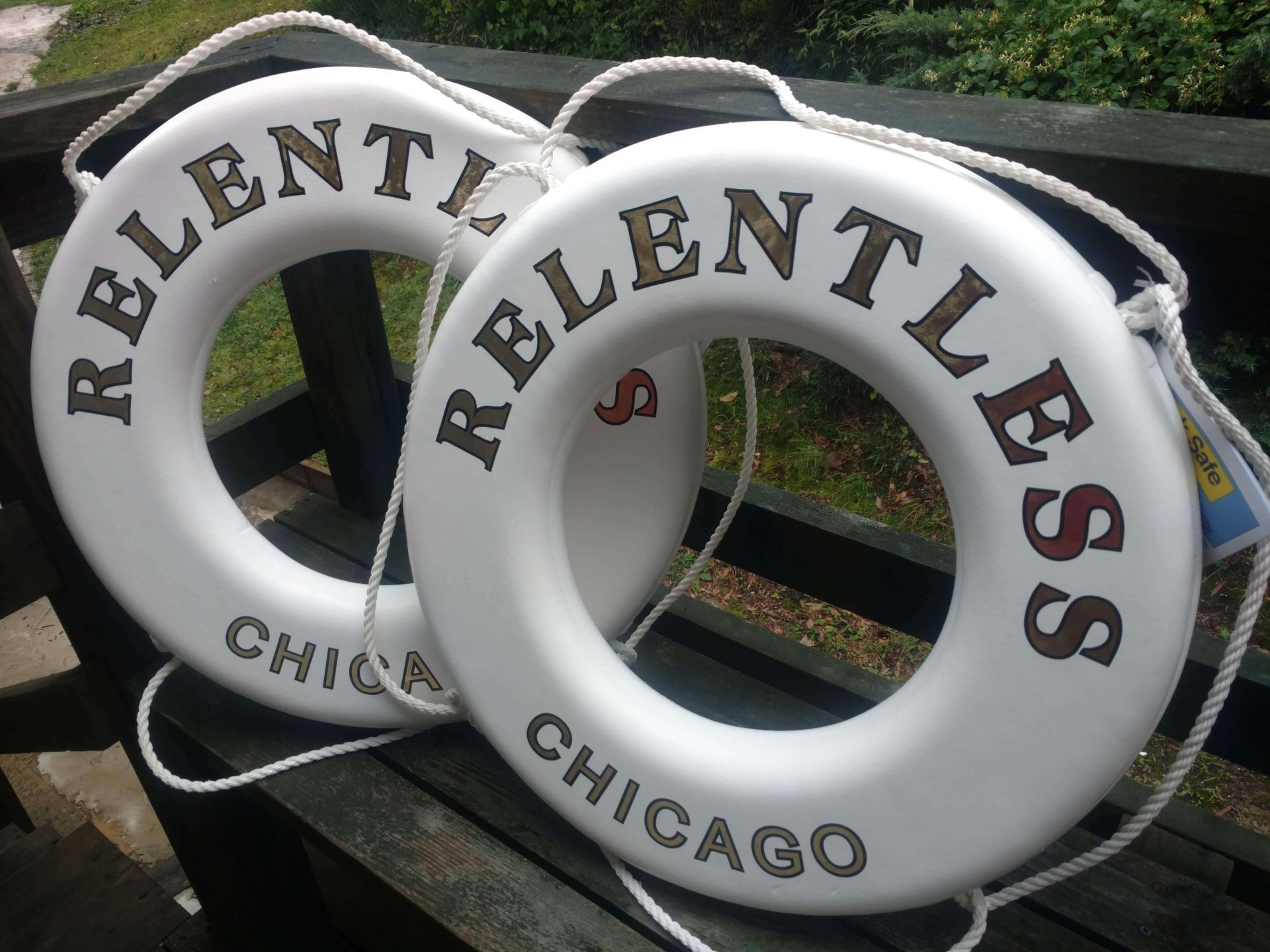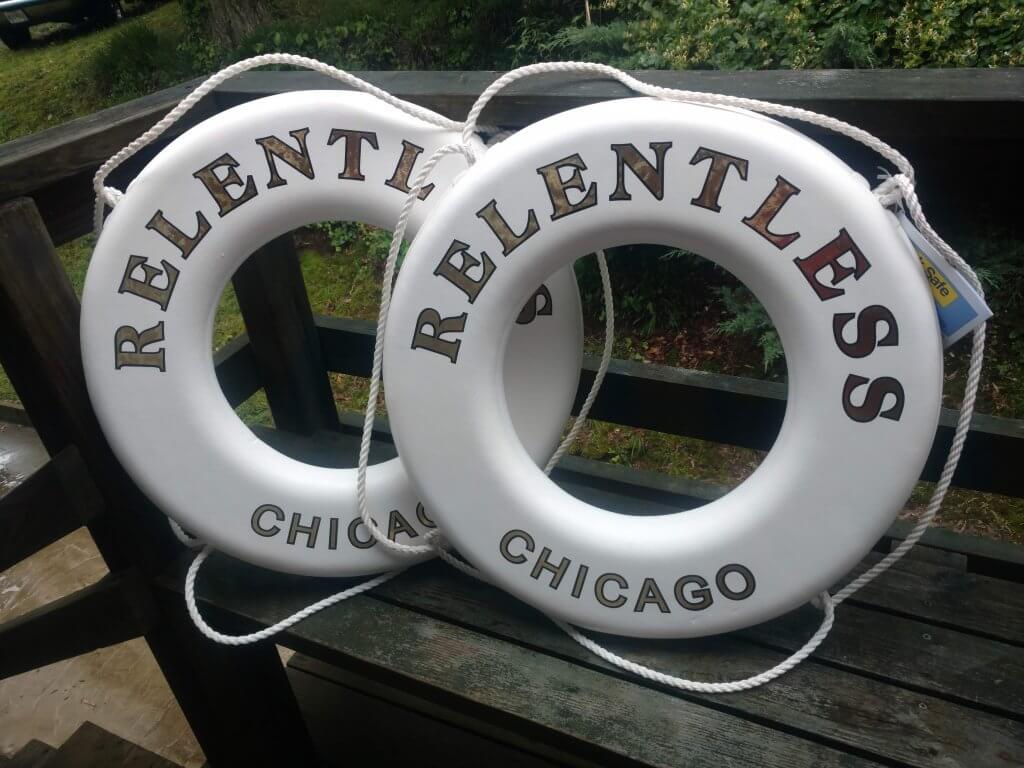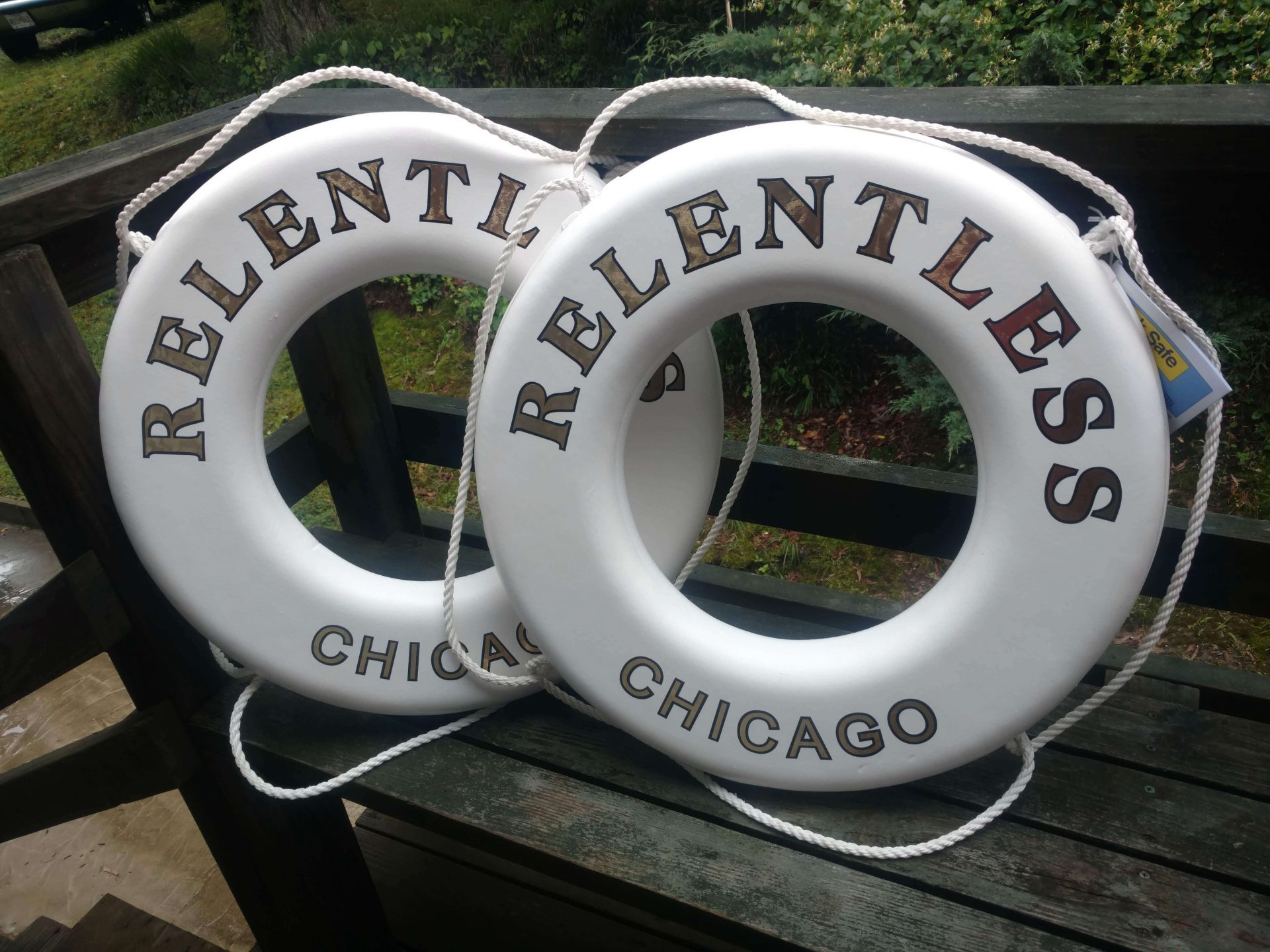 We'll make lifebuoys that match your boat name.
With or without a port, your personalized life rings will look great. Send us a photo of your transom, and we'll match that font for your rings. Keep in mind that not all fonts will look good on a life ring. For example, if your transom has a script font with large ascenders and descenders, we would usually use a more traditional serif font for the life rings, such as times new roman or California.
Please visit this beautiful Gallery of Personalized Life Rings. https://www.designsandsignsonline.com/personalized-life-rings/
See photos of MORE DECORATIVE ring buoys.