Life Preserver Ring Decoration
Decorative life rings made by Designs & Signs. We have 24 inch rings for sale and 30 inch rings for extremely large vessels. For most large luxury yachts a 24 inch ring will do just fine.
Coast Guard Life Ring Rules…
A vessel over 65 feet in length requires the use of 3 life rings. The minimum size of each ring must be 24 inches. Vessels under 65 feet require only one ring on board.
All of the life rings that we sell are of the highest quality and coast guard approved for maritime use.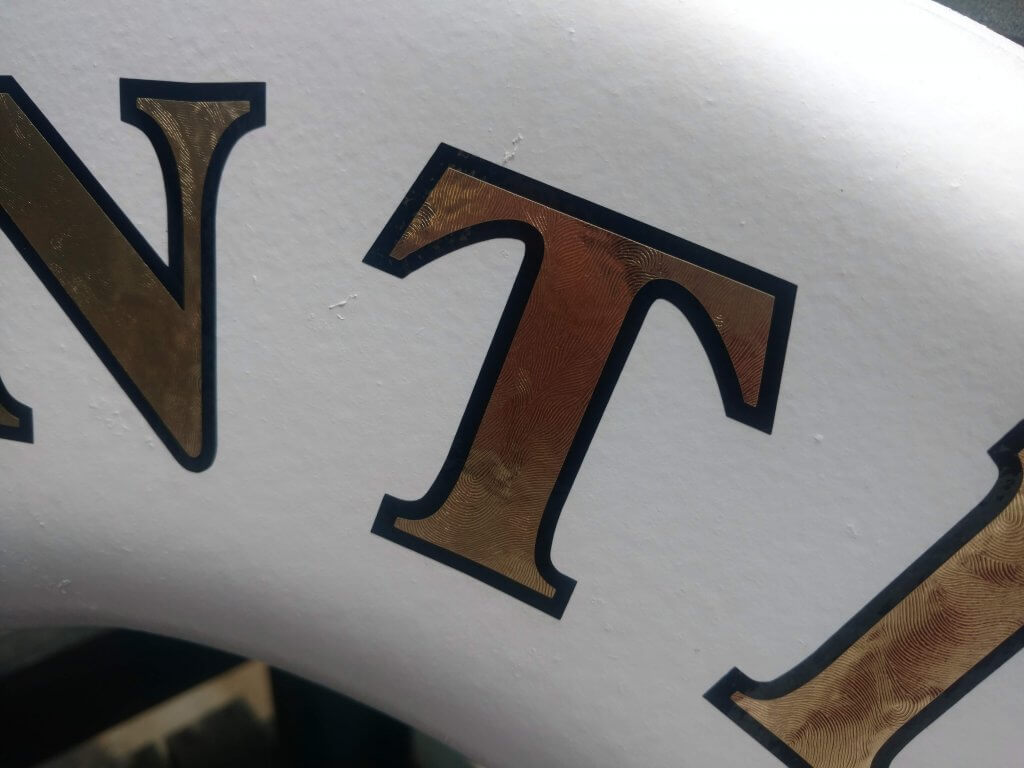 A close photo of the 23 karat gold leaf film. We applied Florentine Gold Leaf film with a black outline. The pattern of the Florentine swirl catches the light and makes the lettering sparkle in the sun!
With or without a port, your personalized life rings will look great. Send us a photo of your transom and we'll match that font for your rings. Keep in mind that not all fonts will look good on a life ring. If your transom has a script font with large ascenders and descenders, we would usually use a more tradtional serif font for the life rings, such as times new roman or california.
MORE DECORATIVE LIFE RINGS…