You should personalize every life ring.
This fancy life ring looks pretty cool with big letters. At Designs & Signs, we make the best custom life rings that will please every sea-faring soul. It's challenging to arch large block letters on a life ring, but we've done this so many times. We always find a way to make our designs work and look their best in any format. Whatever the job requires, we can make it come to life! Your yacht will look just right with our life rings, quarterboards, and luxurious gold leaf transom lettering.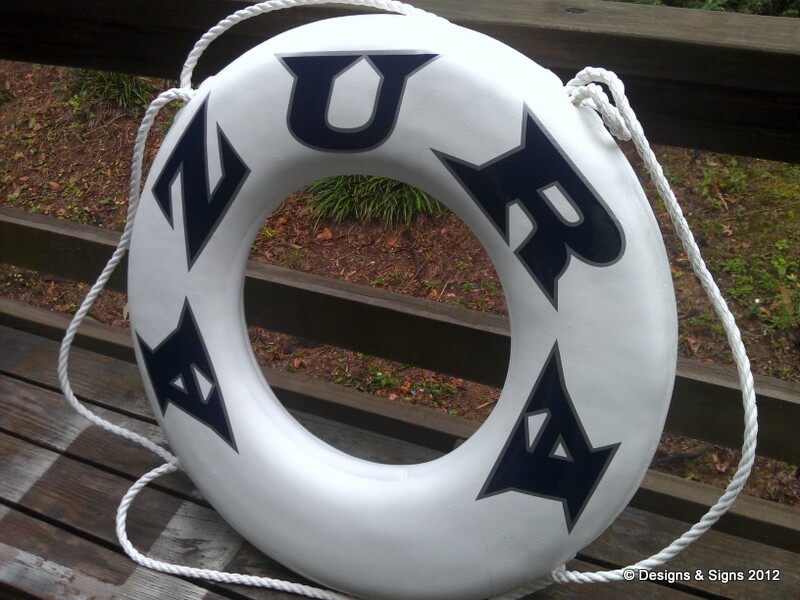 How do we make a boat name ring buoy?
First, we'll need to see a photo of your transom. Then, please send us an email to confirm that we would be able to recreate your name to use on a life ring or quarterboard. This custom life ring for Azura will look great for many years aboard a Fleming Yacht sold and outfitted by Burr Yacht Sales in Edgewater, Maryland. We also install custom boat lettering, and we make hand-carved running boards (trail boards, quarterboards) with gold leaf letters and hand-painted outlines. Please take a moment to review our website, and feel free to call us if you have any questions. Thank you.