Designs & Signs created this Sites Unseen life ring for a luxury yacht in St. Petersburg, FL. We use avery metallic gold vinyl for the primary layer. The application of the black lettering over the gold creates the gold outline effect. The gold compass in the middle of the name adds an extra touch that is truly unique.
Designs & Signs makes the best custom life ring lettering for yourLuxury Yacht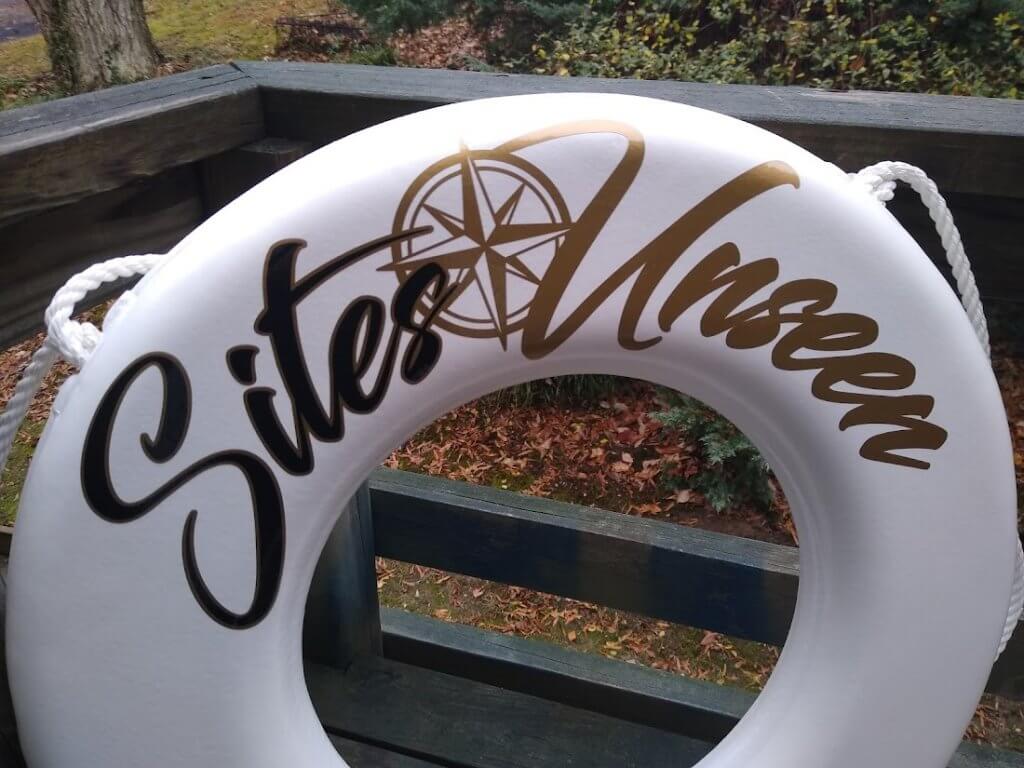 This life ring incorporates two colors, gold and black. The photo above illustrates the two step installation process. We apply gold first and then carefully we place the black lettering over the gold. The black lettering must line up perfectly.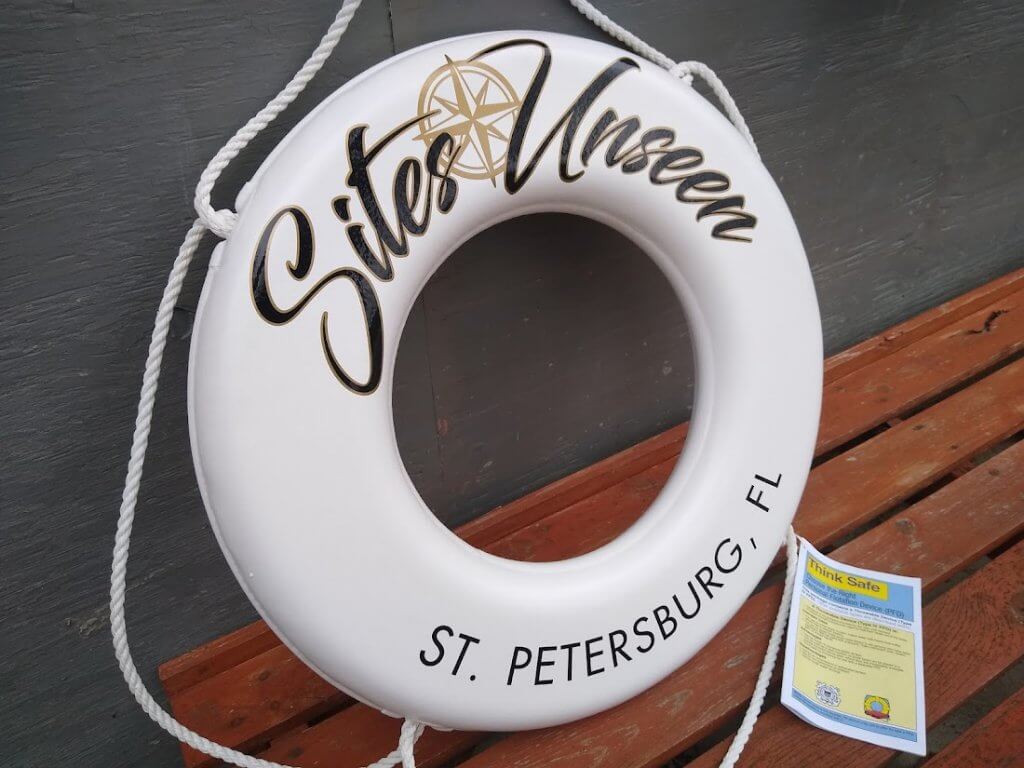 The Interesting History of Life Rings
As early as 870 BC, army soldiers used inflatable animal skins to cross moats. 700 years later, Leonardo da Vinci drew sketches of a diving suit and lifebelt in the 16th century. However, it wasn't until the formation of lifesaving services that the issue of safety was taken seriously. Using wood blocks or vests filled with cork, Norwegian seafarers were first to construct lifesaving devices in the early 1800's. Life preserver use became widespread only after organizations, such as Britain's Royal National Lifeboat Institution, began using them a few decades later.
Source: Fisherman's Outfitter