We make awesome personalized lifebuoy. Designs & Signs made these customized rings for the Barstool Sports 2020 Super Bowl party in Miami, FL. Barstool Sports fans will immediately recognize these lifebuoys because of the large print and red barstool logo on each side!  
A Personalized Lifebuoy History
A personalized lifebuoy is designed as personal flotation device that have a connecting line that allows them to be towed to safety by a boat. They are carried by ships and are also located beside bodies of water that have the depth or potential to drown someone. They are often subjected to vandalism which, since the unavailability of lifebuoys could lead to death, maybe punished by fines (up to £5,000 in the United Kingdom) or imprisonment.
Lifebuoys are not suitable for use in swimming pools based on the fact that they present a danger to other pool users and casualties if thrown into a crowded pool. Torpedo buoys have replaced lifebuoys in these areas.
Flotation devices approved by the
Coast Guard
are considered Type IV personal flotation devices in the United States. All vessels 26 feet or longer are required to have at least one Type IV PFD.
How to throw a lifebuoy
When you are making open water save with a libuoy, be careful with your throw. Aim well past the victim and throw the ring over their head. Using the attached rope simply retrieve the ring until it comes into contact with the victim. By aiming past the victim you will avoid hitting them with the ring or coming up short with your throw.
Barstool Sports Personalized Lifebuoy photos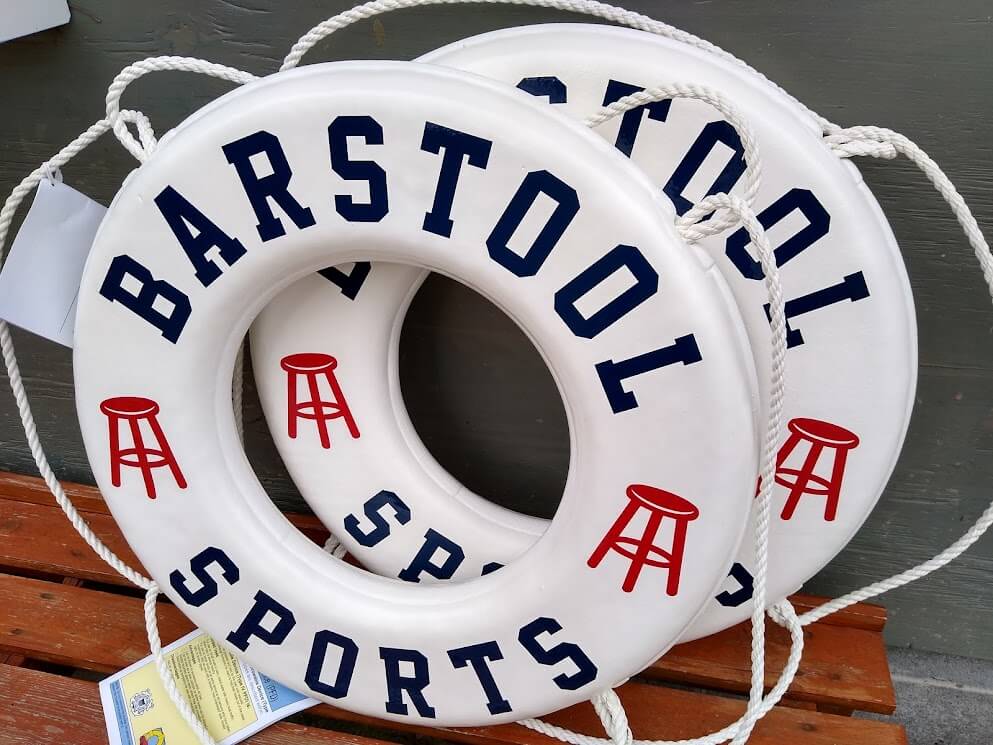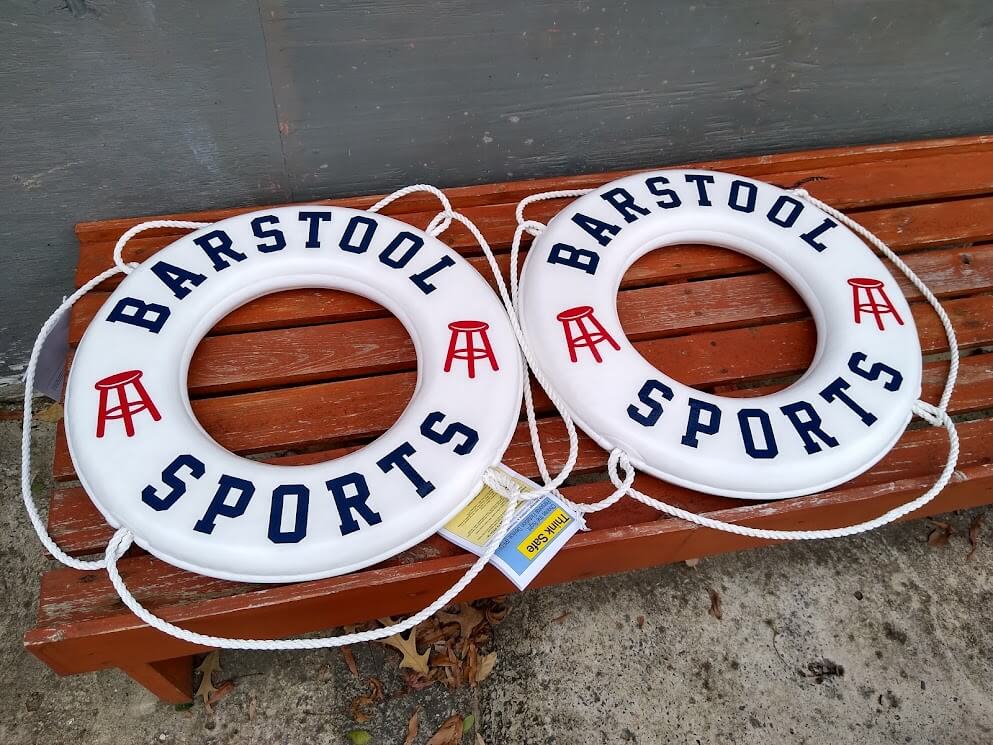 About Barstool Sports
David Portney founded Barstool Sports in Milton, Massachusetts in 2003. The company is a digital media company that features sports and pop culture content, and they produce unique podcasts, blogs, and videos. Additionally, the website offers an extensive collection of pizza reviews from all over the country.  The Chernin Group acquired a majority stake of the company in 2106, and Barstool Sports moved its headquarters to New York City. However, David Portney maintains creative control. David is the Chief of Content for the site.
Source: Wikipedia
Source: YouTube
To find out more about Barstool Sports, check out the links below!