Painted Murals – Anne Arundel Medical Center
We were contacted by Apple Signs to help out with some interior painted murals at Anne Arundel Medical Center in Annapolis, Maryland. This was an extensive job with different animal silhouettes painted on every floor of the parking garage.  It's a nice way to provide way finding that works. Murals are more memorable than numbers and letters and they are easier on the eyes too. These simple silhouettes look so much better than dibond/aluminum signs and they last longer!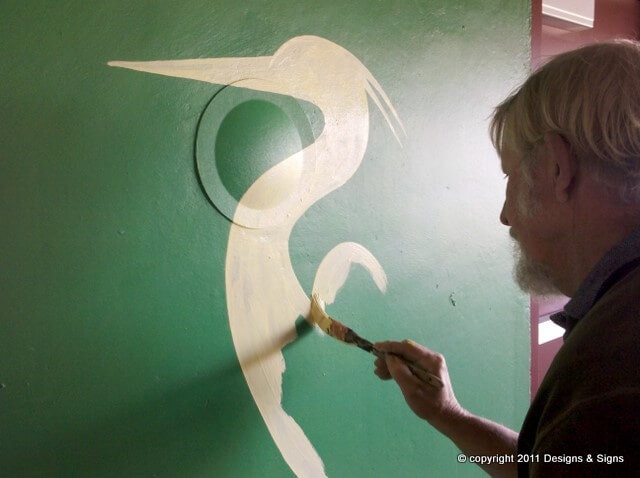 This is the silhouette of the great blue heron.   Such a beautiful bird, and native to the Chesapeake Bay region.  Would you care to see something a little more amazing?
Here's some photos of our best mural ever! and more about the museum exhibit that followed…
---