Gold leaf sample letters on glass. Glass gilding sample letter made by hand. Matte 23 karat gold leaf interior with a mirror gold leaf outline. Black painted outline and shadow. The line work on this sample are bit rough just because it's only a sample and we produced it quickly while testing new application methods.
Gilded Windows
We used this technique to gild the restaurant windows at Filomena Restaurante in Georgetown, Washington, DC. We'll be posting links to those photos soon!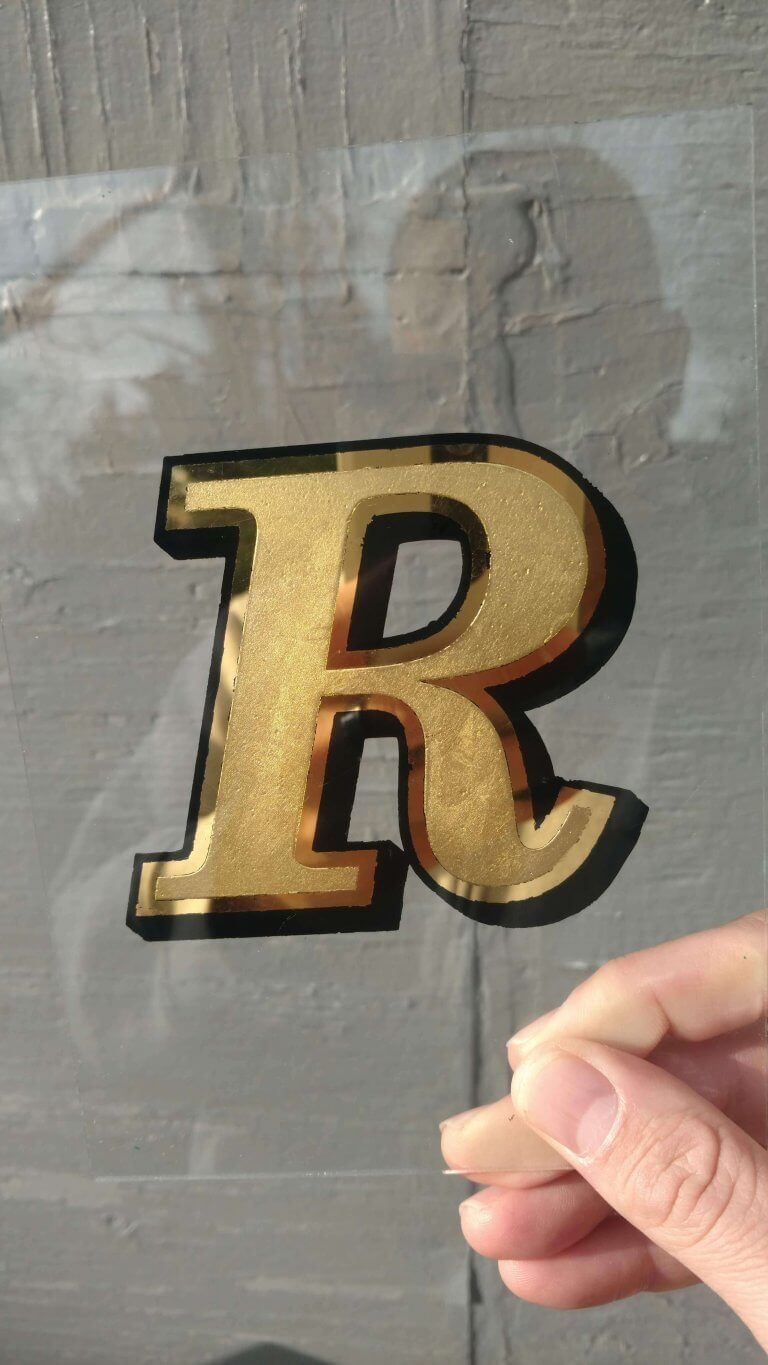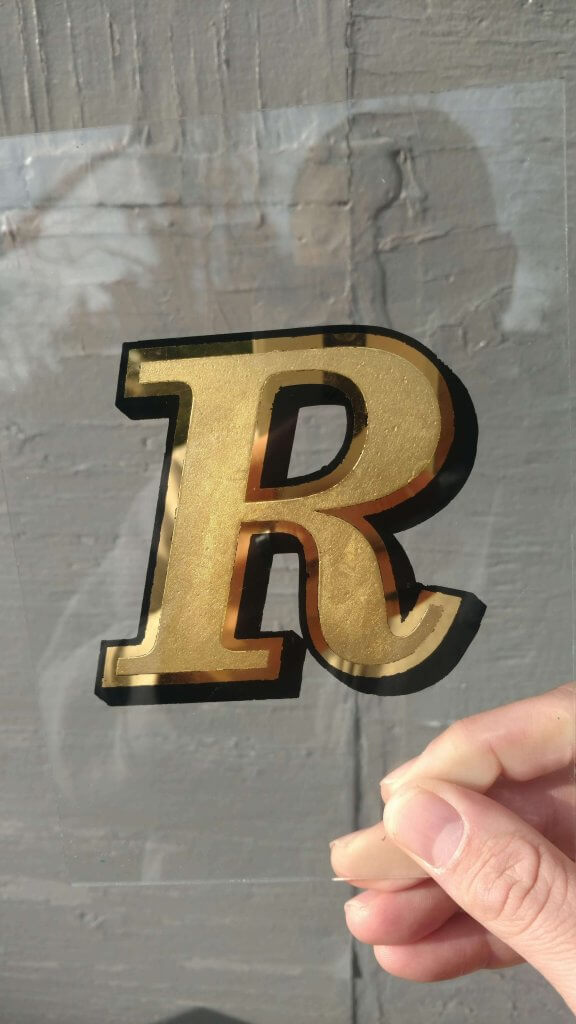 More photos of glass gilding at eateries in Washington, DC. and Baltimore City.