The owner of Cardinal Plaze Shell contacted us about glass gilding the widows at his garage in Virginia. He found these great ideas online. We didn't make these particular signs but often the customer will show us something they found online as a starting point for what we could design for them. A photo gives us a clear idea of the style of sign or logo you need. It is obvious from these photos that our customer is looking for something fancy, ornametal gold leaf. The only problem is that the window of their garage is tinted. This means we can't install gold leaf on the interior of the window. We will have to use a film on the exterior to do this job.
Find some photos online, show us what you had in mind…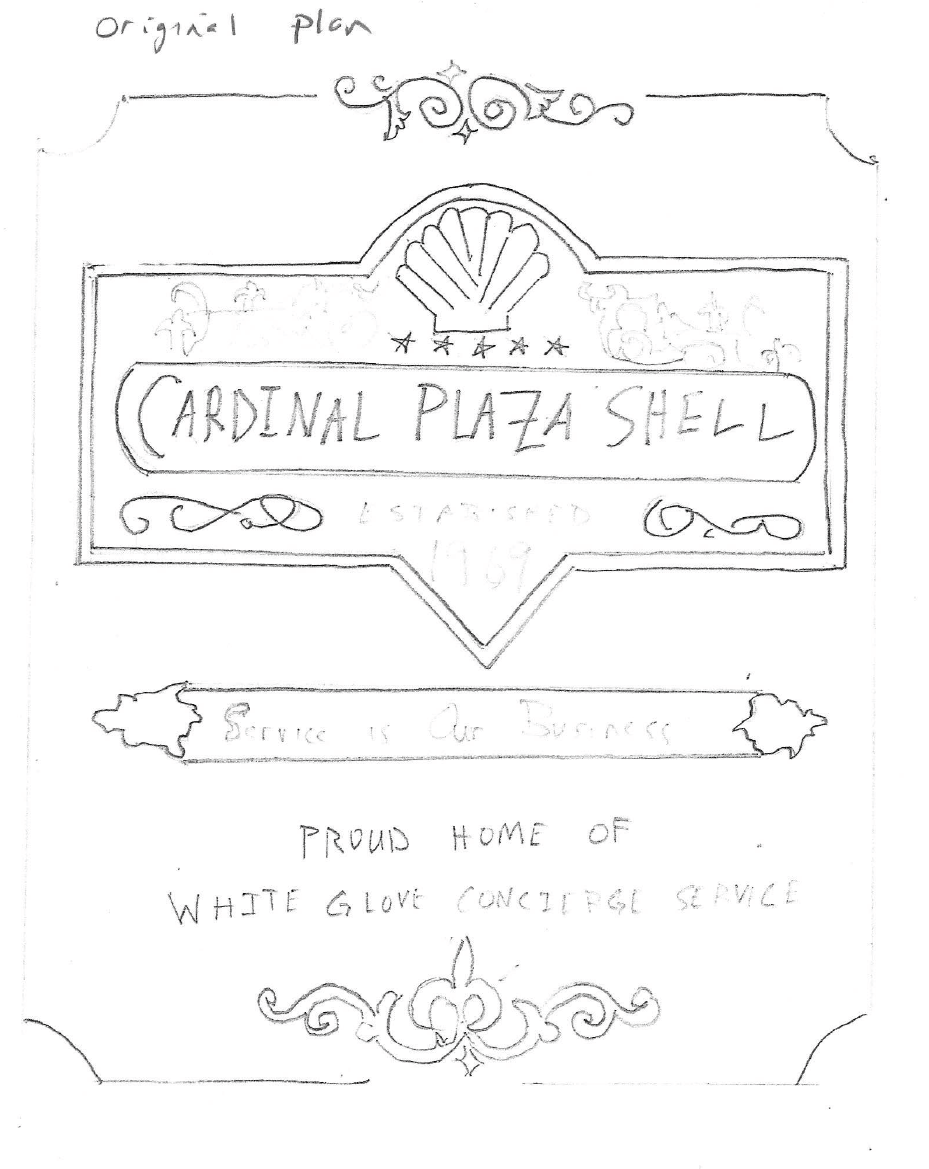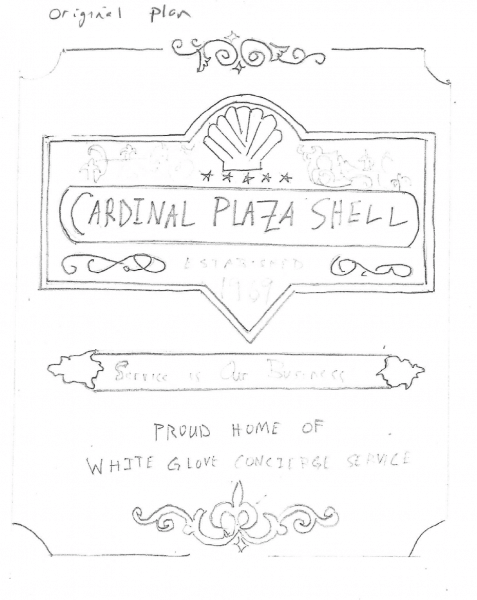 Send us your sketch too!
Photos can be helpful but we'll also need to know more specifics about what copy and graphics you might want on your sign. The owner of Cardinal Plaza Shell was able to put his ideas on paper. He scanned a sketch and emailed it to us. I was able to provide a drawing for review and feedback. We made a few small changes and then we added an outline and the design was ready to go. Our first round of drawings looked like this…


As it turns out this is not quite what they wanted, but there are some limitations to what we can do with gold leaf film… So I'm pressed to see if we can design something more complex and still pull it off using film. The window at the garage is tinted so we can't use traditional gold leaf application methods on the interior surface. The only option is 23 karat film on the exterior of the window.
Despite the limitation of gold leaf film we decide to revise the drawing, and this is what we came up with…

Some photos of the final product…
It is difficult at times to get a good photo of gold leaf, especially on a cloudy day. We will be back at this garage very soon to install a sandblasted cedar sign. Hopefully it will be a sunny day and I'll post more photos of the gold leaf window lettering. Because of the window tinting, we needed to use a gold leaf film on the exterior of the glass.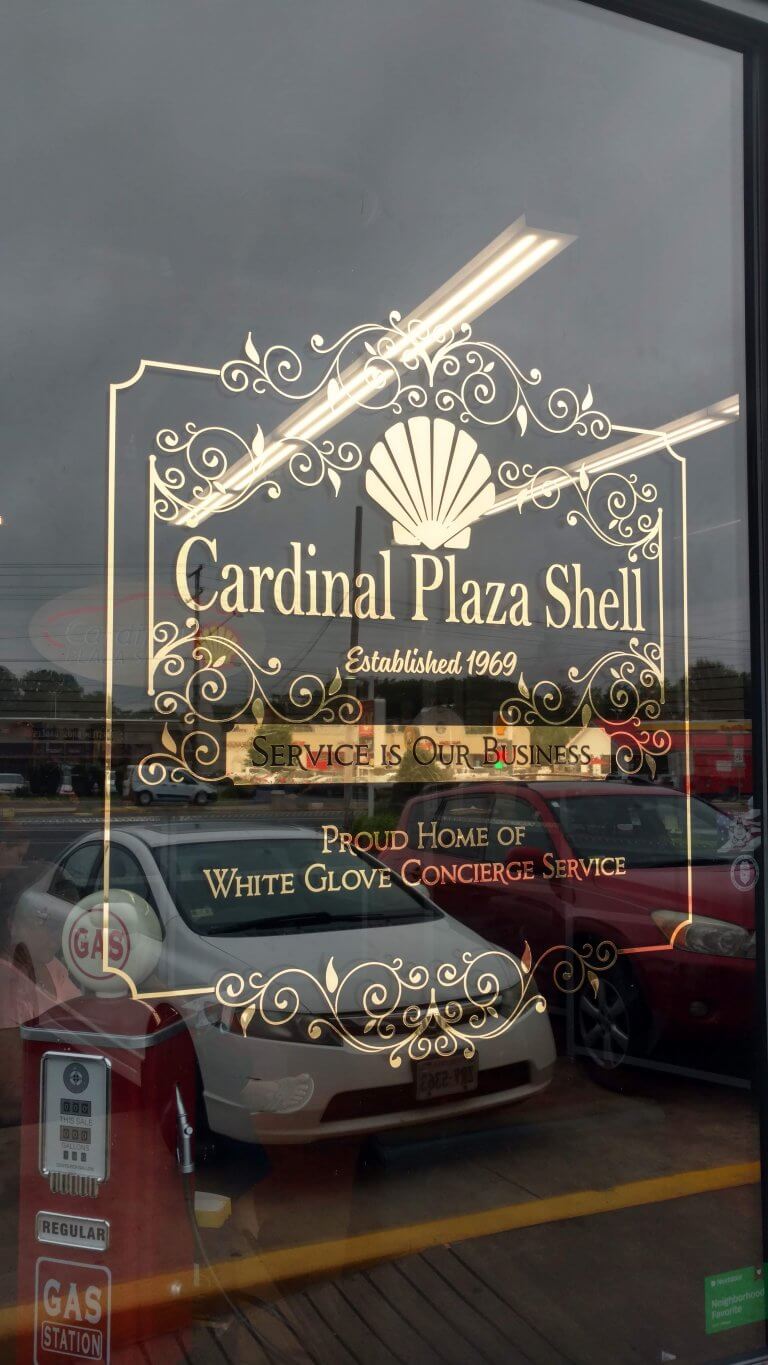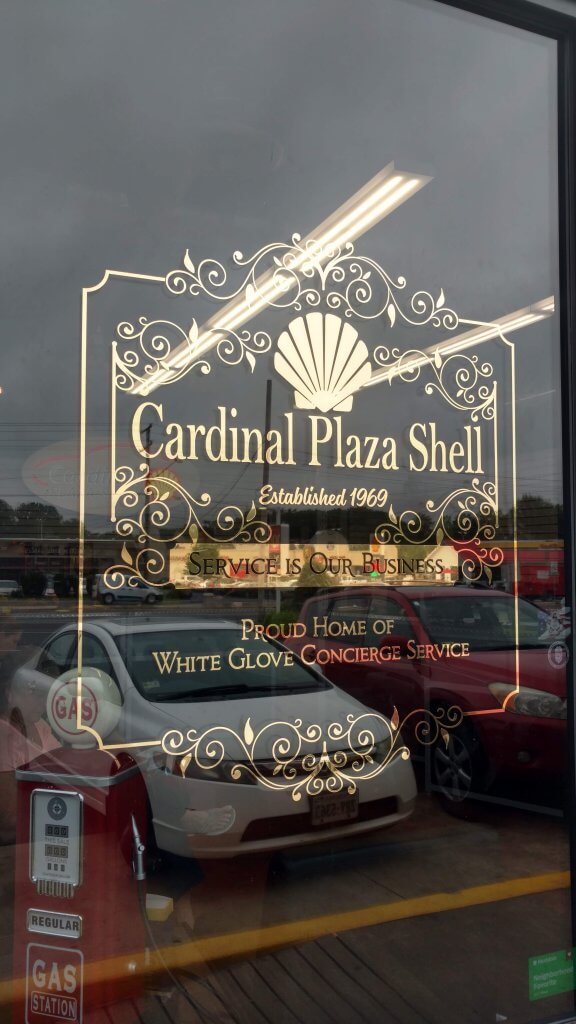 ---
When creating this logo we tried many different versions of the "shell" logo which were available online. We were able to vectorize those images and then clean and revise them as needed for us in the logo.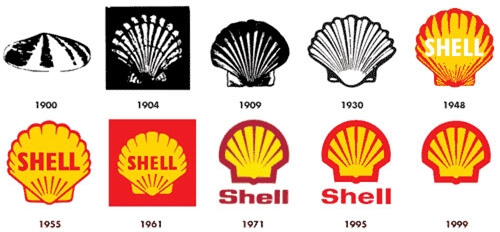 ---
Photos of MORE Gold Leaf on Glass!