NB: Shinola moved to a new location and they did not use us to letter the windows at the new store. The logos at the new store are not done well. We DID NOT INSTALL THOSE LOGOS. 
Glass gilding at Shinola, a small specialty shop located in Washington, DC. 23 karat double gold leaf with a painted black outline and black backup paint. This shop is located in the popular neighborhood of Adam's Morgan. Designs & Signs has provided gold leaf signs and services for three different businesses on this street! If you required glass gilding services for your home or business, please contact us for a quote!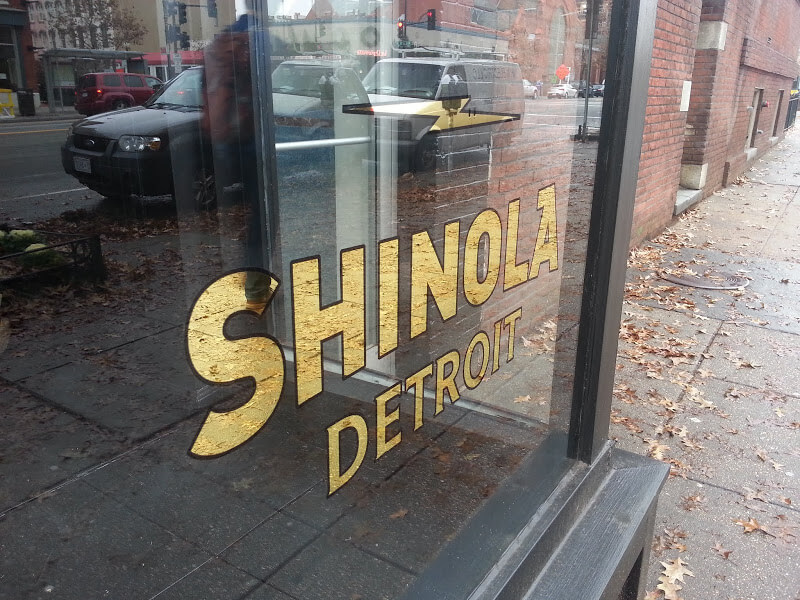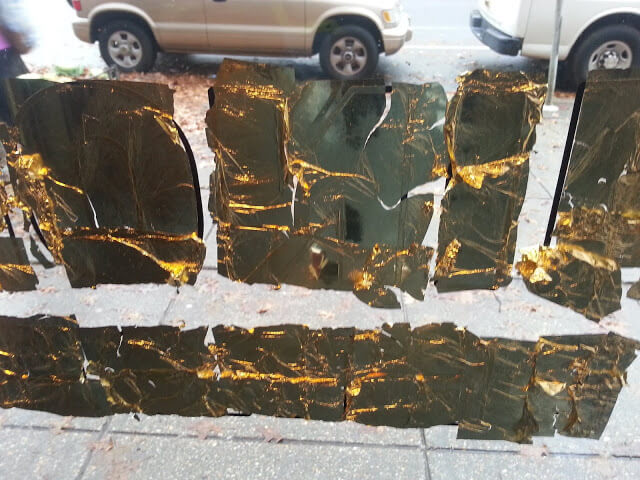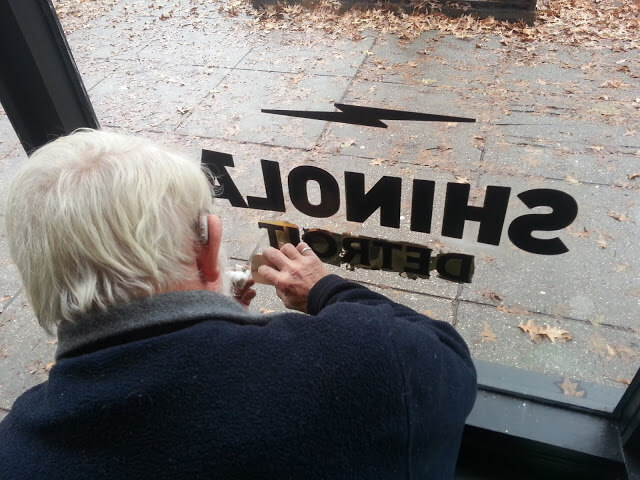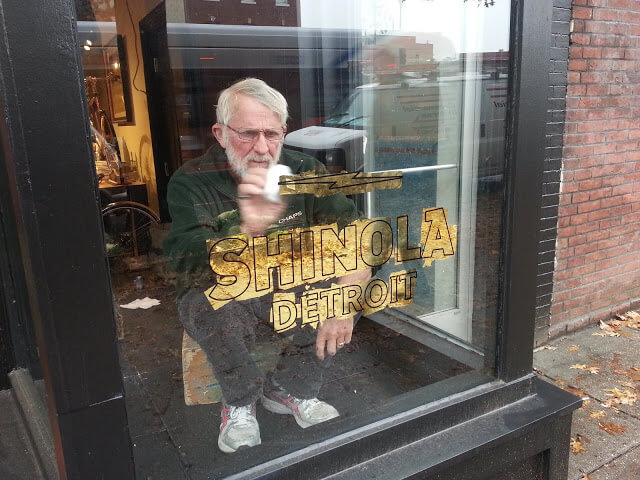 Perfect Glass Gilding Requires Patience…
Brendon takes his time polishing the gold leaf, one accidental scratch on the back of the gold and the entire logo would be ruined. There is not patching gold leaf. If you make a mistake the entire logo needs to be removed and redone from the start!
Please take a moment to visit the Shinola website. Click here to visit Shinola!