Making a printed vinyl logo
Many of our vinyl logos and glass door lettering and made with gold leaf film or traditional gold leaf, rendered by hand. However, some logos, especially logos with multiple colors, do not lend themselves well to the gilding process. For example, this two-color CSP logo looks great but it needs to be printed. We use genuine Roland eco-solvent inks and premium print media. We only print on 8-year films. For indoor installations, no clear coat is required. However, when we install printed panels on exterior signs we always give them a heavy coat of matte UV-protective water-based clear.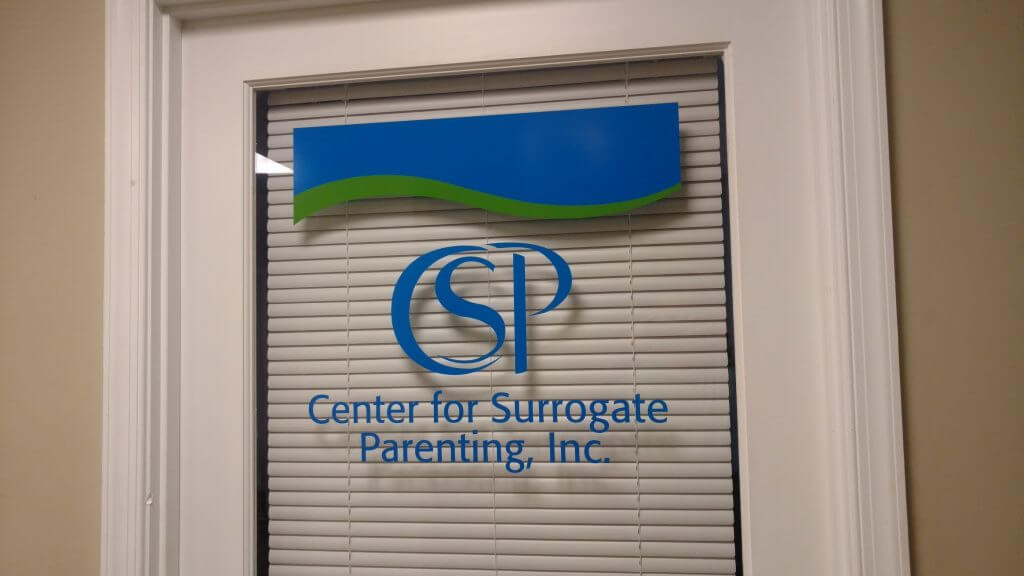 Send us your logo, and we'll send you a quote!
Send us your logo by email, and provide us with the measurements of your glass door panel. Usually, the width of the panel will be the determining factor for how we size your logo and lettering. We always want to leave at least two inches on either side of the vinyl logo between the lettering and the frame of the door. Perhaps it just looks a little better that way. On the other hand, if the lettering is too big, your door can look crowded. Our team can do entry lettering quickly. Once you have approved our price and drawing, usually we can schedule your job within one week, Please take a moment to review our website. We'll help you out with your next office lettering project, just give us a call or contact us by email today!
For your commercial enterprises, we also offer vehicle lettering for your trucks and vans and office wall logos for your lobby. We can even install pin-mounted metal letters on the exterior of your building above the entrance.