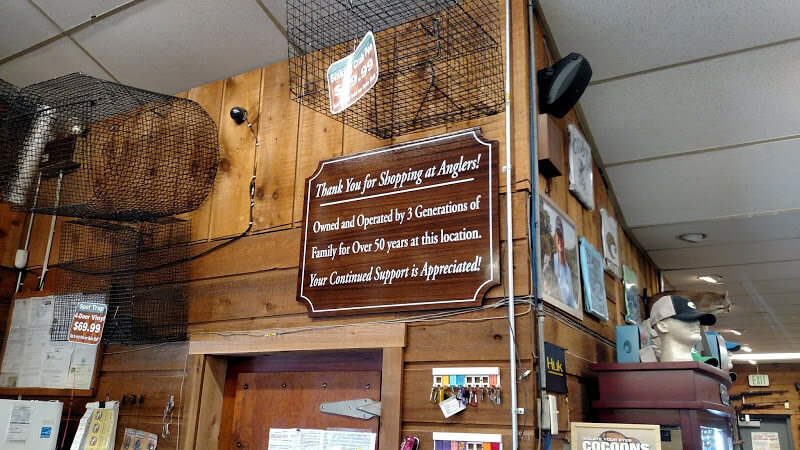 A teak sign for Anglers Sports Center in Annapolis, Maryland; we used marine-grade plywood with teak veneer, sanded and stained to enhance its natural beauty. After sanding the wood, we apply many clear coats of spar varnish to fill the wood grain. Next, we sand again to completely smooth out the top surface before adding the white vinyl lettering. After that, An additional clear coat covers the vinyl letters. Do you have a farm store or a tackle shop? Indeed, a new teak sign would also look just right in any antique store. Teak has a timeless classic look. Likewise, the teak is Sturdy and boldly colored with attractive grain patterns, and it will not diminish or deteriorate in any way. The varnish will protect it for many years. A clear coat over the lettering also protects your sign for long-term indoor or outdoor use. Do you need a teak sign? Perhaps now is the time to act. Call Designs & Signs, LLC, or contact us by email for a quick quote whenever you desire the best.
About Anglers Sports Center
Anglers Sports Center has been serving the Annapolis area since 1961. They offer live, fresh, and frozen bait, fishing and crabbing supplies, hunting gear, expert local knowledge , and more.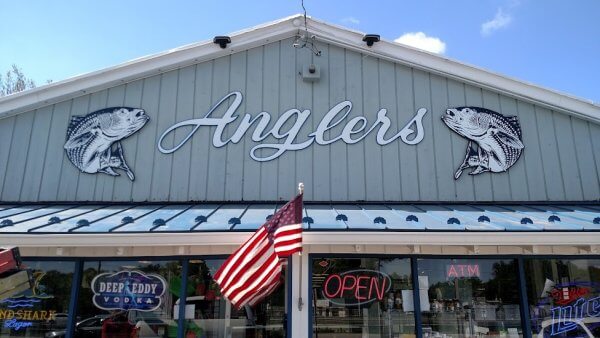 Take a peek at the video below for tips on catching the non-native invasive Northern Snakehead in the Chesapeake!
Source: YouTube
To find out more about Anglers Sports Center, please follow the links below!