This is beautiful Gold Leaf Boat Lettering and a custom antique logo. We designed and applied all of this gold leaf lettering by hand. First of all, The Hackercraft logo is really something special. It reminds us of days past, simpler times, and having fun on The Chesapeake Bay. The logos are not available online in any useful format. Travis started with a photo of the logo and recreated the necessary vector files. The drawing process takes time as each line must be edited to smooth it out and remove bumps and other abnormalities. This is time-consuming but attention to detail is critical for any good restoration.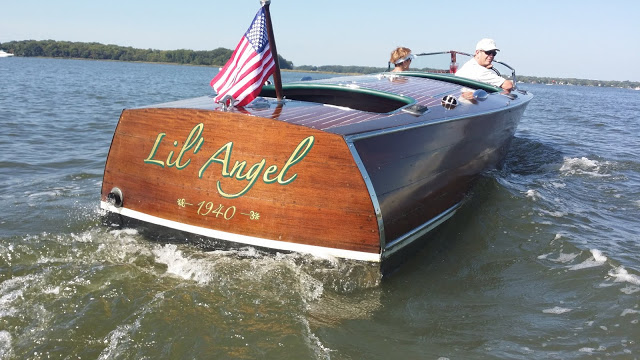 Awesome Custom Gold Leaf Boat Lettering for your Hacker Craft!
Beautiful gold leaf; we applied the boat lattering by hand on this beautiful restored wooden boat. Brendon uses a lettering brush to apply the outilne and shadow after the gold leaf.  After the outline dries, the boat is given additional coats of varnish. With regular upkeep of the topcoat, the name will last forever. Does your boat need a stunning gold leaf name? Please contact us for a quote. Please take a moment to review our site, as we have posted many photos of our custom boat names and hand-carved gilded quarter boards.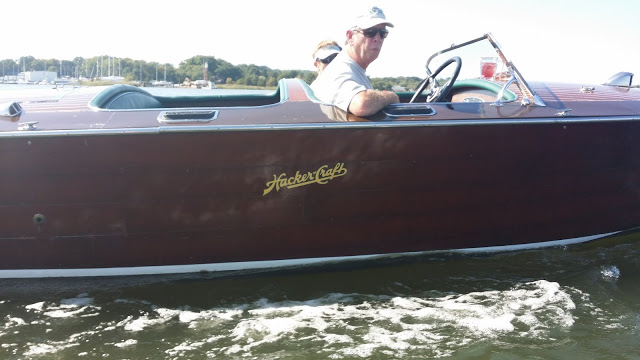 23 Karat Gold Leaf Hacker-Craft Logo!
http://www.hackerboat.com/ These luxury wooden powerboats are truly amazing!
https://twitter.com/DesignsandSigns