Do boat names need an outline?
Engine Turned Silver Lettering; we installed this name on Muffin, a pretty sport fishing boat docked in Annapolis, MD. Our genuine silver and gold films will last ten years outdoors. We install every silver name with a black outline because the difference in color catches your eye. The outline creates a better-looking boat name every time.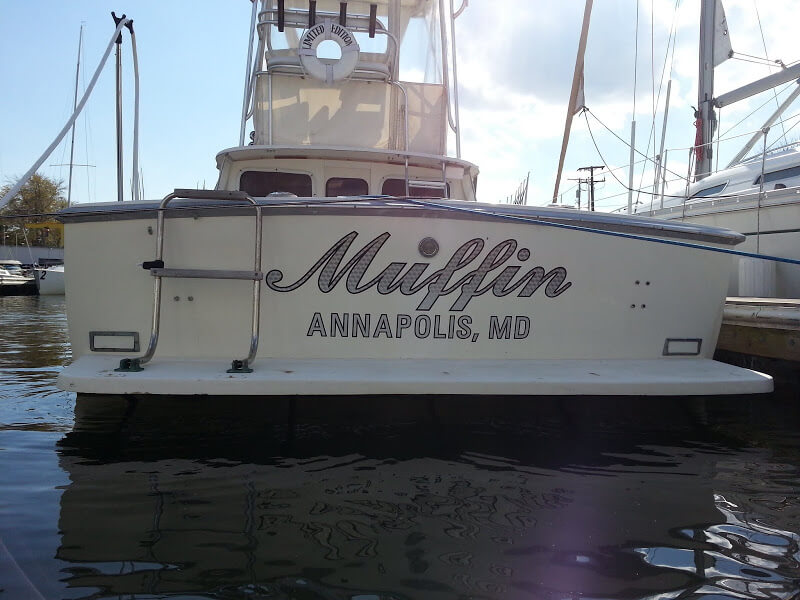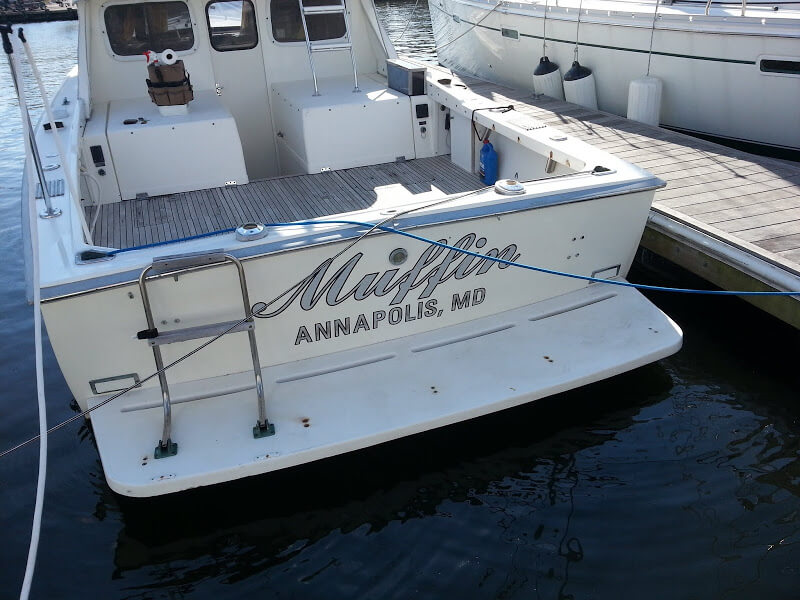 Silver Leaf Lettering is LOVELY! but We Make Quarterboards Too.
Engine turn silver lettering sparkle on a sunny day. Your friends at the dock will take note when you upgrade your name. Without a perfect boat name, even the fanciest yacht would be forgettable. The name is essential, and since you only need to change it every eight years or so, it makes sense to have us use the best materials available. You won't regret the investment in your boat's most important decorative element, its name!
Below are some more links to our boat name projects. We love to letter boats. It's what we do best. We also offer quarterboards and life rings that will match your transom lettering. If you need more information or have any questions whatsoever, call us or send us a message online. We'll be in touch with you as soon as possible.