Dimensional Letters Baltimore RHP
Dimensional Letters for Baltimore Regional Housing Partnership in Baltimore city. The letters are routed komacel (PVC) with two color custom sprayed finish and matte clear coat. The letters are installed using a paper pattern and VHB double sided tape.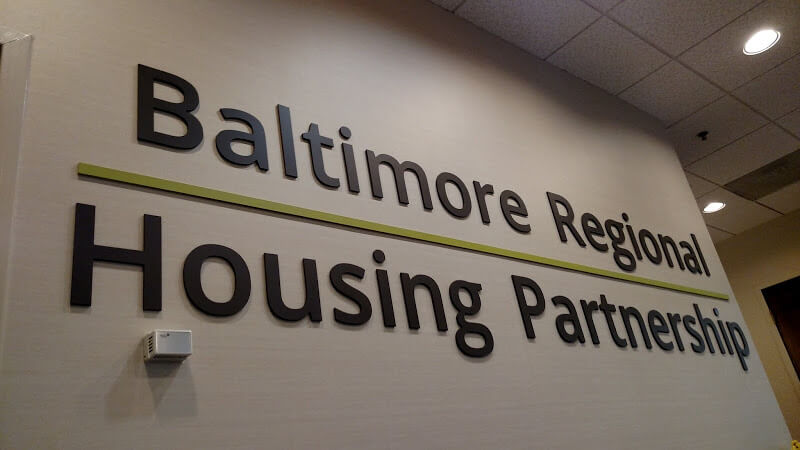 Need Dimensional Letters? Please CONTACT US for a quote.
---