Recently, we made a cast metal plaque for the Metropolitan Washington Council of Governments in Washington, DC. Brushed raised letters, a logo, and a border are the defining elements of this beautiful sign. In contrast, a black recessed leatherette background provides relief and depth. We mount this plaque with stainless threaded pins by drilling holes accurately using a paper pattern. The pins must fit tightly into the holes, so one cannot remove the plaque once installed.
What are finishes available for Cast Metal Plaques?
Available materials include aluminum, bronze, and brass. A Cast AluminumPlaque with a recessed background requires a textured finish; Leatherette, Stipple, Sand, Pebble, Classic Leather, and Bead Blasted. Standard and custom borders are available as well.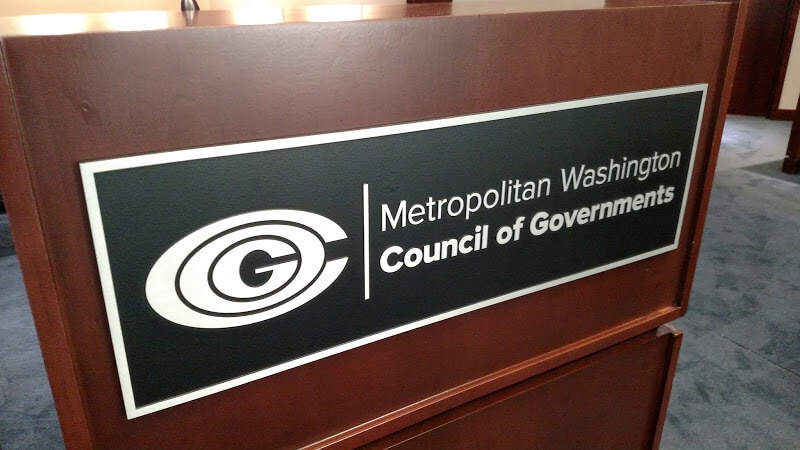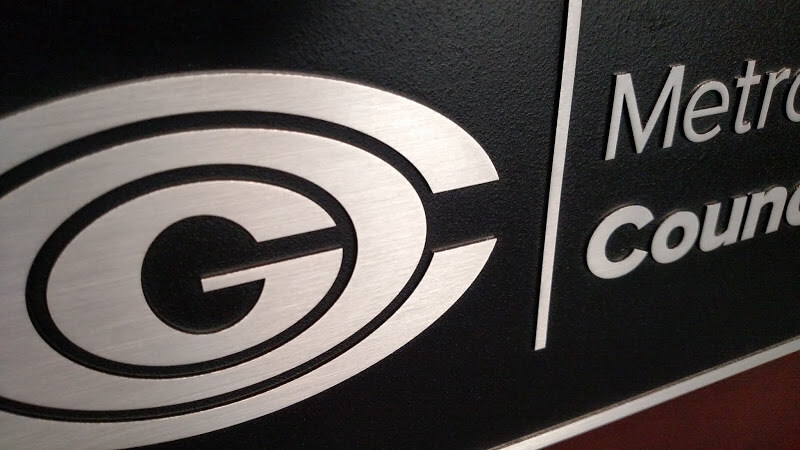 Aluminum Plaques & Bronze Plaques are always impressive.
Over the years, we've provided cast plaques to businesses and institutions in Washington, DC, and beyond. Including churches and community entrance signs, we've managed to find many uses for permanent signs. In fact, a cast metal plaque looks great anywhere, indoors and outdoors. Generally speaking, cast plaques are one of the highest quality signs available. We can design and make them for you quickly. Decorate the entrance to your historic townhouse in Annapolis. We'll install a cast plaque with your address numbers right on the brick by your front door. Obviously, you will need the best signs for your project. Therefore we urge you to contact us soon for a quick quote!
---