What are the uses of aluminum placards?
First of all, most businesses use aluminum plaques for branding purposes, entrance signs, or logos to give an impressive appearance. For this reason, we offer both polished and brushed finishes, as well as multiple edge options. In short, cast aluminum plaques are a practical and beautiful way to display brushed aluminum. Their shimmery effects are enhanced by a dark background. An aluminum plaque provides a lightweight and affordable solution.
To begin, we designed and manufactured this cast aluminum plaque for Pepco's Washington DC headquarters. For example, each plaque has polished headers and footers. Using two finishes on one plaque complicates the process but we are able to make it work. There is a brushed finish on the interior face of the plaque. Silver paint fills the recessed linework, to match the aluminum's finish. Black paint fills the recessed letters.
In general, we need four weeks or more to manufacture a cast aluminum plaque or a cast bronze plaque. Likewise, we request a signed quote and deposit before offering walkthroughs, site surveys, and drawings for custom interior sign systems. Therefore, when you are ready to move forward with your project, please contact us for a quote. Ordinarily, we require very little information to generate your quote quickly.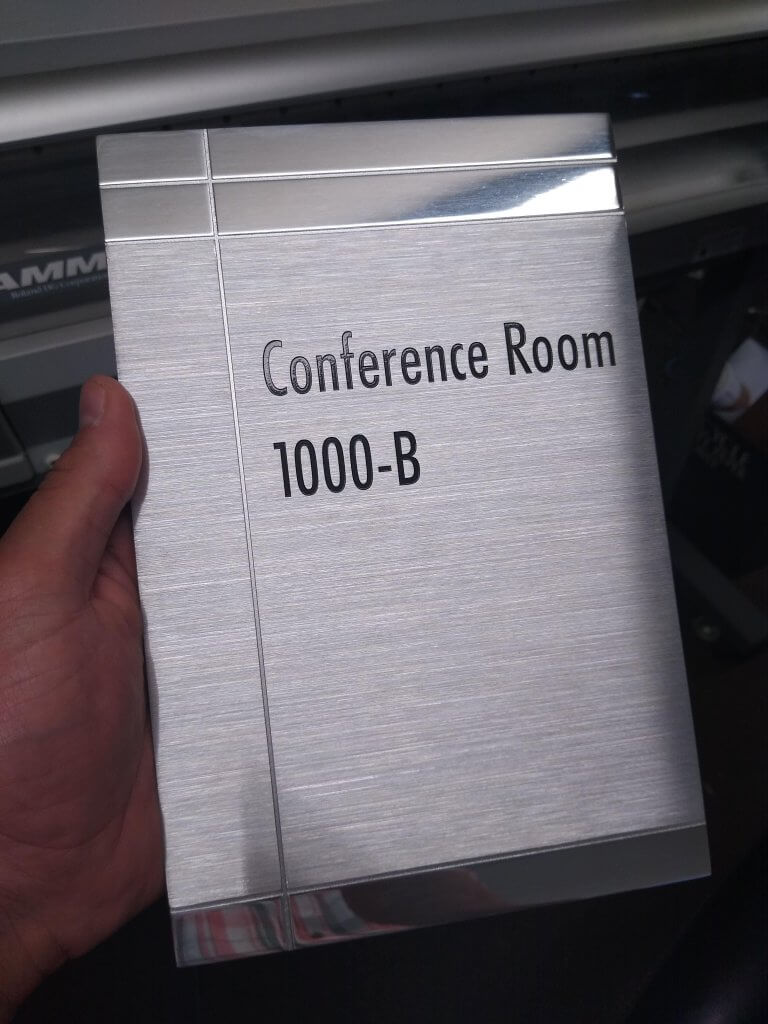 See More Cast Plaques at these links below.
https://twitter.com/designsandsigns