Where to use Aluminum Plaques?
Aluminum Plaques are used by companies for branding tools, entrance signs or logo signs for a grand appeal.  Brushed and Polished Finishes and multiple edge options. Utilizing the cool shimmery effects of brushed aluminum against a dark background, cast aluminum plaques mend utility and beauty. An aluminum plaque offers an inexpensive and lightweight solution.
Cast Aluminum Plaques Signs
A custom cast aluminum plaque for Pepco headquarters in Washington, DC. We designed and manufactured new plaques to match the existing way finding sign system. Each plaque has a polished header and footer. The interior face of the plaque is brushed. The recessed linework is filled with silver paint to match the color of the finished aluminum. The recessed letters are filled with black paint.
Manufacturing of cast aluminum and bronze usually requires about 3 to 4 weeks to complete. We offer free quotes for custom interior sign systems but we do not offer walkthroughs, site surveys or drawings without a written commitment and deposit.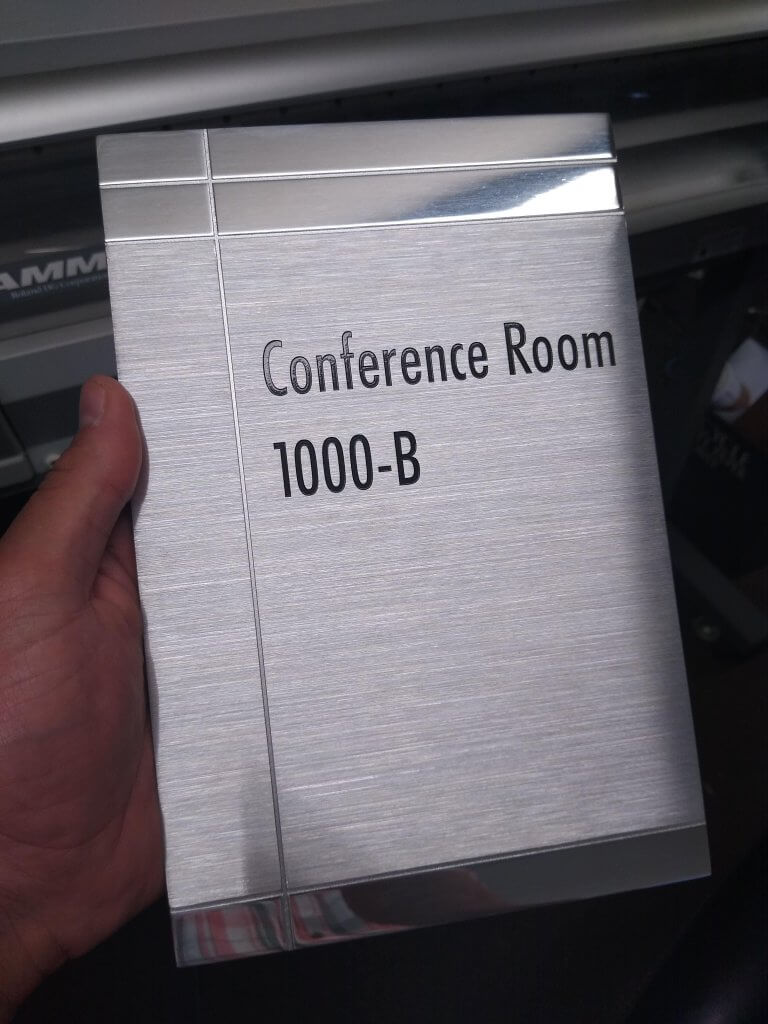 More Cast Plaques…