Memorials and Commemorations
We make cast bronze plaques for our customers who want the absolute best product. We want to provide a perfect sign that will last forever. Nothing stands up to the test of time like cast bronze. It simply is the best product available for memorial and commemorative plaques.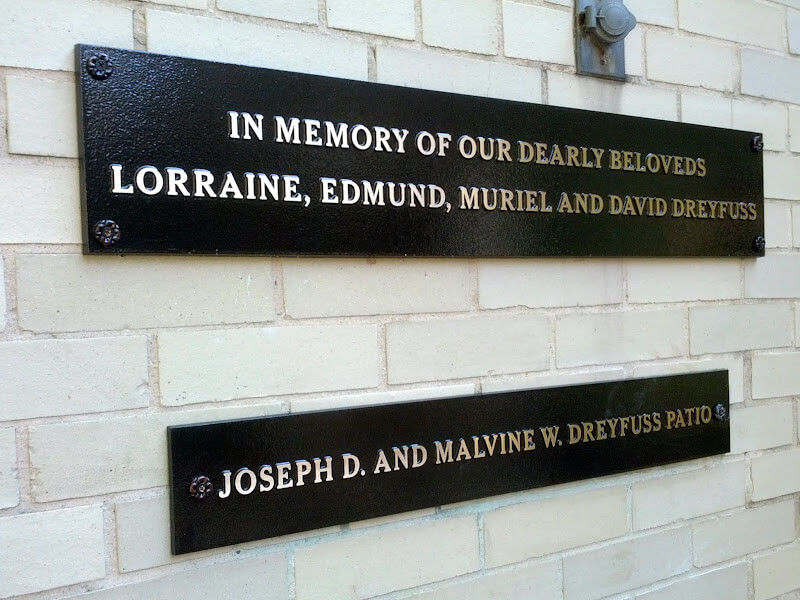 Beautiful CAST BRONZE PLAQUES Last Forever.
Cast Bronze Signs, designed and installed at The Washington Hebrew Congregation in Washington, DC. Designs & Signs offered a variety of cast plaques and engraved metal signage. Please take a moment to review our work. We have posted many exciting photos of our work. Please feel free to CONTACT US for a quote! Thank you.