How to Recreate Antique Painted Glass?
We received this broken piece of antique glass from Hack's Mechanical Music. Dick Hack is a great friend of ours. He restores all sorts of antique music boxes and such. This restoration required quite a bit of design time. First we had to find a good font match, sometimes that takes quite a while as there are literally thousands of fonts to review. Then the rest of the layout with colors are created on the computer to match the original piece of glass. Using a new piece of glass we then install a reverse surface print on the interior surface of the glass, see the bottom photo. Projects like these are very challenging but worth the effort! Call us today and let us recreate antique painted glass for you.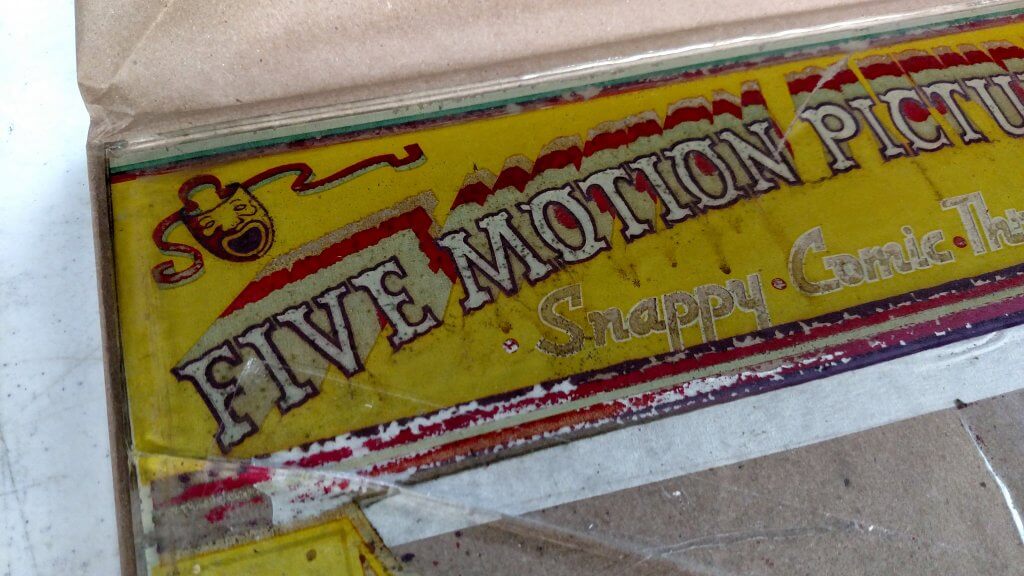 The new glass face for this motion picture box looks amazing, and it matches the original layout and color and fonts precisely. We attend to the details, to make every restoration perfect every time!