Gold leaf restoration by Designs & Signs. Brendon Brandon restores an antique fire coach to it's original glory. The genuine 23 karat gold leaf and outline is carefully applied by hand.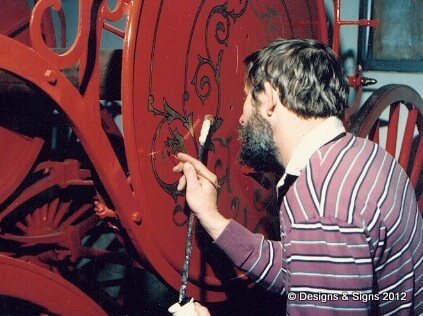 We are GOLD LEAF RESTORATION Experts…
Stay Tuned…
I've asked Brendon to write an article about this gold leaf restoration project! I'll post more about this as soon as we have it ready.
---
Another Gold Leaf Restoration Project – Glass Gilding – John Logan House