We recieved an invitation from the Society of Gilders to assist on a gold leaf restoration project at The Marine Corps Memorial in Washington, DC. This beautiful monument has carved letters which were gilded many many years ago.  The team of master gilders restored this monument to it's original beauty. It's an honor to assist on a project like this, which has such great significance.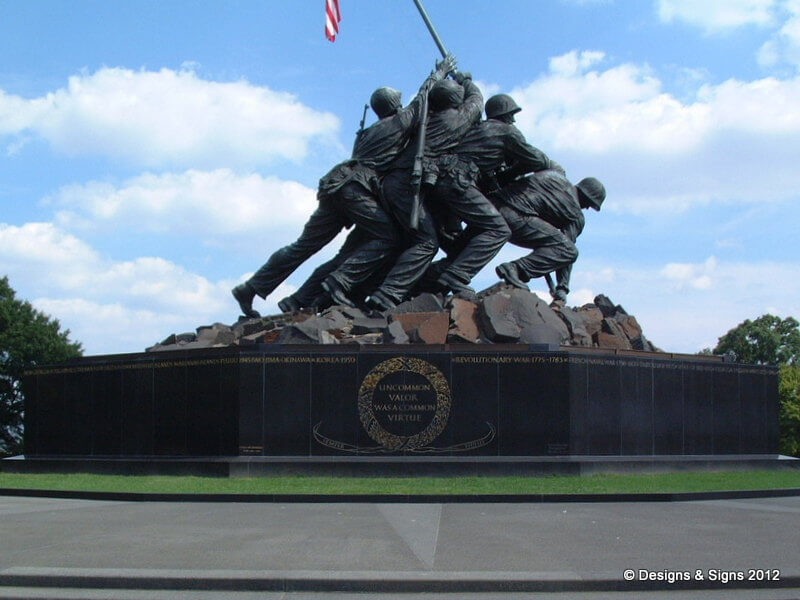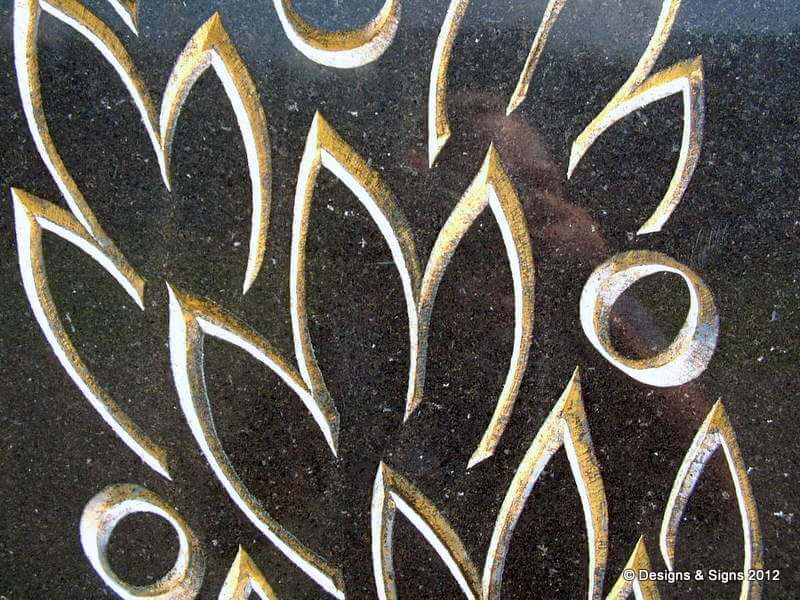 A detailed photo shows the gold leaf which has deteriorated and needs to be refinished.
Learn More about The Marine Corps Memorial…
https://en.wikipedia.org/wiki/Marine_Corps_War_Memorial
https://www.nps.gov/gwmp/learn/management/marine-corps-war-memorial-rehabilitation.htm
Making a Memorial…
A famous photograph of the afternoon flag-raising was taken by Joe Rosenthal, an Associated Press photographer who won a Pulitzer Prize. Sculptor Felix W. de Weldon, serving in the US Navy at the time, was so moved by the image that he built first a scale model and then a life-size model. He modeled the faces of Rene Gagnon, Ira Hayes, and John Bradley in clay. It is believed that these three men survived the flag raising event (the others were killed on Iwo Jima). It has since been determined that John Bradley was not the one who raised the flag in the famous image.
The statue was carefully disassembled after casting in plaster and transported by truck to Brooklyn, N.Y., for bronze casting. It took nearly 3 years for the casting process, which involved the work of skilled artisans. Cast, cleaned, finished, and chased, the parts were reassembled into about a dozen pieces–the largest weighing over 20 tons–and transported back to Washington, D.C. The parts were welded and bolted together, and the statue was preserved.