First of all, we love restoration monument gilding. luckily The Society of Gilders recently invited us to assist on a restoration project at the Marine Corps Memorial in Washington, DC.
Above all, this beautiful monument contains carved letters with gold leaf, which has not aged well. Recently, Master gilders have restored the monument to its former glory using the knowledge and skills acquired throughout the years. In short, participating in such an important project is an honor and one that carries such profound significance.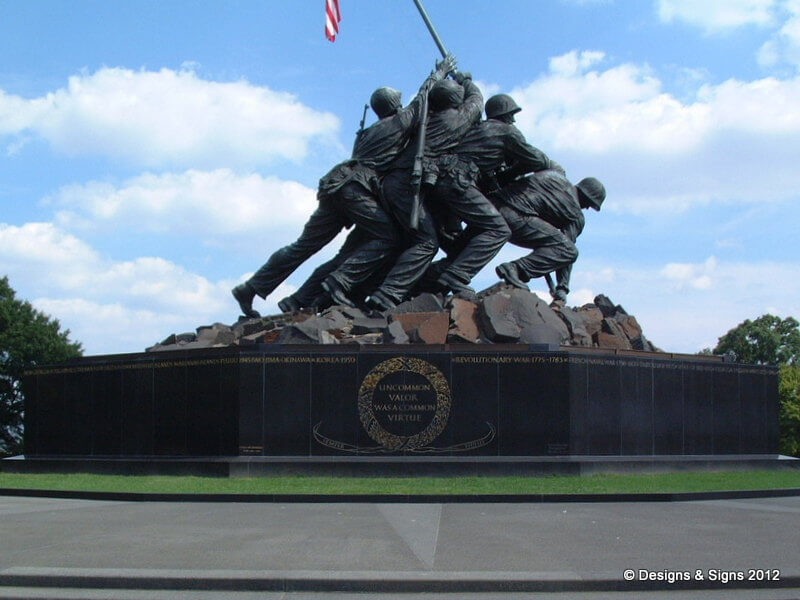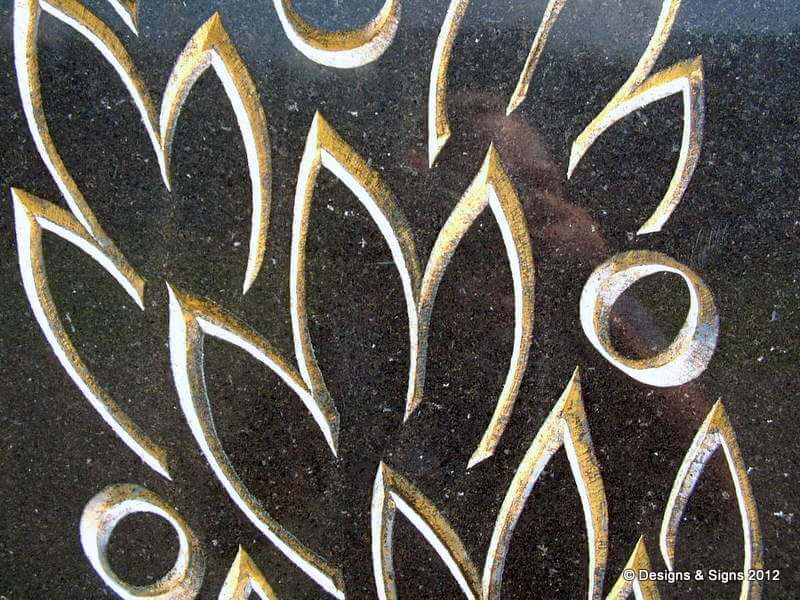 Monument gilding restored this beautiful statue.
For example. this detailed photo shows the deteriorated gold leaf. Most Importantly, we did our best to replace the failed leaf. Likewise, Artists worked as a team to reface all of the gold letters, bringing this iconic memorial back to life. In conclusion, the artists succeeded, and we are looking forward to our subsequent historical gold leaf restoration, but these projects are hard to come by.
Learn More about The Marine Corps Memorial.
https://en.wikipedia.org/wiki/Marine_Corps_War_Memorial
https://www.nps.gov/gwmp/learn/management/marine-corps-war-memorial-rehabilitation.htm
Making a Memorial and moving it to DC.
Joe Rosenthal, a Pulitzer Prize-winning Associated Press photographer, took the famous flag-raising photo. First, Sculptor Felix W. de Weldon, serving in the US Navy at the time, built a scale model and then a life-size model of the photograph. Next, he modeled the faces of Rene Gagnon, Ira Hayes, and John Bradley in clay. Historians think these three men survived the flag-raising event (insurgents killed the others on Iwo Jima). However, we now know that John Bradley did not raise the flag in the famous image.
Likewise, Artists carefully disassembled the statue after casting it in plaster and transported it to Brooklyn, N.Y. for bronze casting. A series of skilled artisans worked on the casting process for nearly three years. First, cast, cleaned, finished, and chased, artists reassembled the parts into about a dozen pieces, the largest weighing over 20 tons. Next, trucks transported the pieces back to Washington, D.C. Finally, metal workers assembled the statue with welding and bolts.