We recieved an invitation from the Society of Gilders to assist on a gold leaf restoration project at The Marine Corps Memorial in Washington, DC. This beautiful monument has carved letters which were gilded many many years ago. With time even the best gold leaf will eventually fail. We take a lot of pride in the monument projects we have worked on in the nations capital and also in Annapolis. Gilding one of the most iconic monuments in American history. Quite a treat for any master gilder!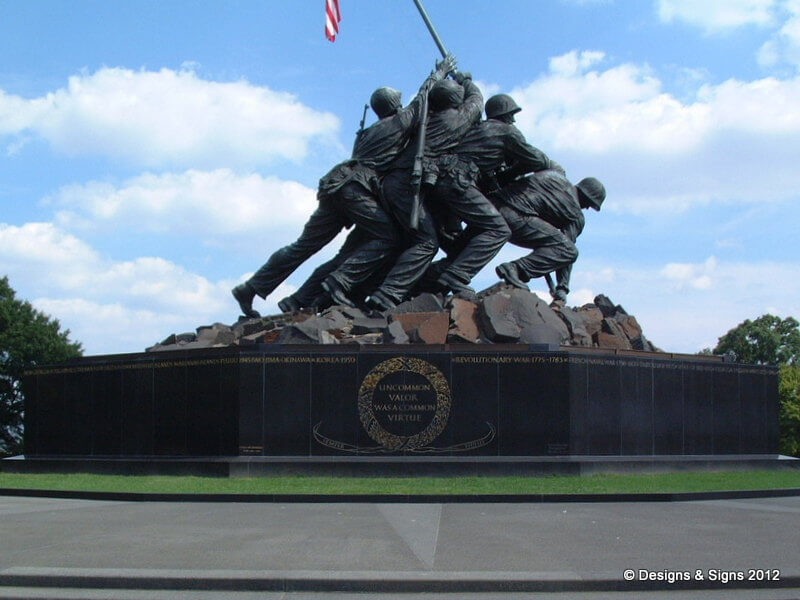 This Gold Leaf Needs Fixing!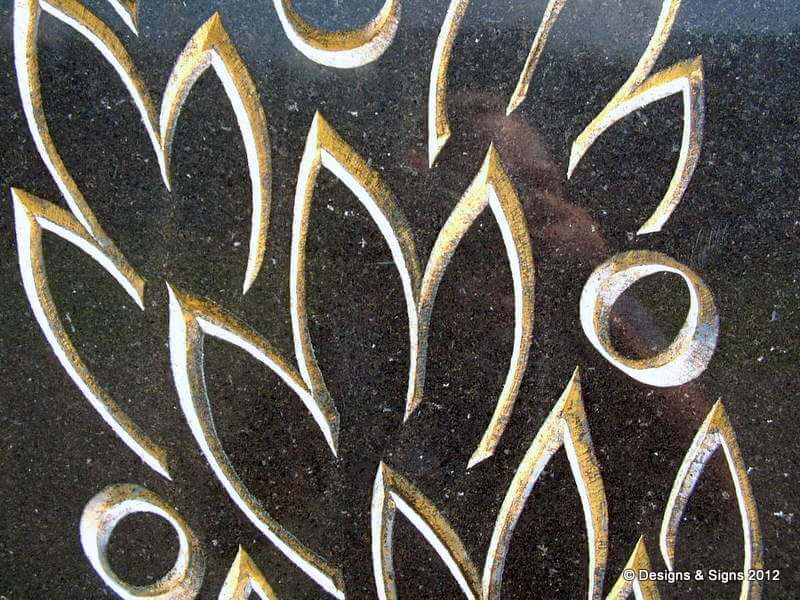 The Society of Gilders restored the gold leaf lettering on The Marine Corps Memorial in Washington, DC and Designs & Signs assisted on the project. We are proud to help with this project and to restore this spectacular monument. A detailed photo below shows the gold leaf which has deteriorated and needs to be refinished. We don't get to work on too many gold leaf restoration projects like this one, of such historical significance and beauty!
Learn More about The Marine Corps Memorial…