Gold Leaf Washington, DC
At Designs & Signs, we have a pretty long history of traditional gold leaf signs and glass gilding. We've lettered many residential transoms in Washington, DC. For example, the photos below show some tremendous new gold leaf numbers on a historic transom in Washington DC. The B&O Railroad Company used this font almost 200 years ago. An exciting choice for a historical transom! Quite a conversation piece for the owner of this lovely historic home.
Learn more about our Transom Window House Numbers.  Detailed information and photos of the process from start to finish!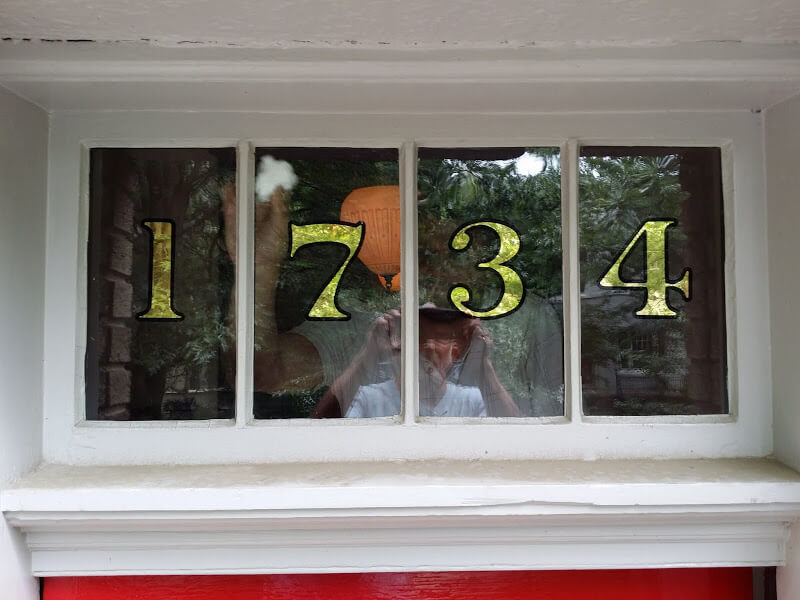 Gold leaf in Washington, DC. Gold leaf numbers / Glass gilding for a historic private home in Adams Morgan. 23 karat double gold leaf applied by hand. Black outline and backup paint to protect the gold leaf. Our gold leaf installations last a lifetime.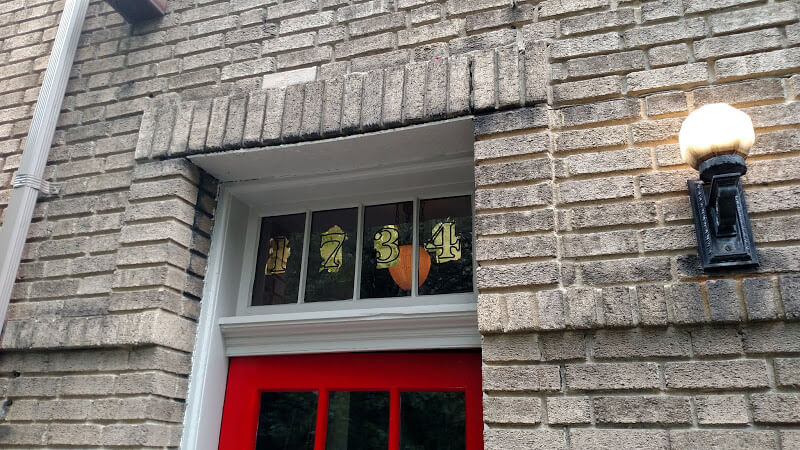 Eradicating the extra gold leaf
Eradication is a slow process. We can use a brush to rub away the excess gold leaf slowly. By extra leaf, I am referring to the leaf that is outside of the numbers. You can see this problem clearly in the photos below. Travis Brandon backs up the numbers with black paint. He will remove all of the leaf that surrounds the numbers as soon as the black paint dries completely. If he attempts to remove this too soon, he could damage the black paint. Travis cannot repair damage to a gold leaf letter. We would have not choice but to replace the entire damaged number.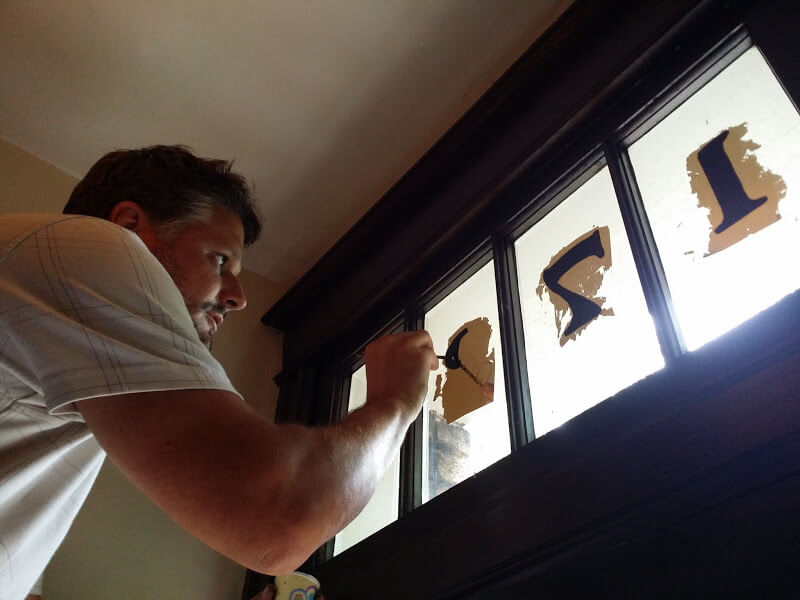 Gold Leaf Numbers – The Details!
Travis applies backup paint to each letter carefully. This is the final step before the artist can remove the excess gold from the glass. The process of removing the gold is called eradication. one must do it carefully as the paint is still setting, and the letters can be damaged easily during the final phase of the job.
Learn more about the B&O Railroad Company