Faux Antique Wood Signs
First, we use original driftwood to make our Antique Wood Signs. Then we create a small pounce pattern. Next, we apply the outline of the letters onto the surface of the wood with the pounds pattern. The red letters, we paint them by hand, and then we outline them too. The Beer looks cold with frosty ice caps painted onto the tops of each letter.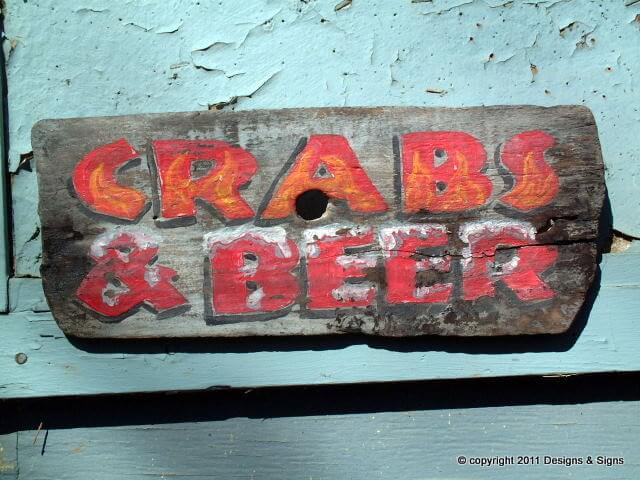 A faux antique sign, hand painted by Designs & Signs in Edgewater, Maryland. Natural driftwood from the Chesapeake Bay gives this particular sign its authentic antique look! Our faux antique signs can be custom-designed to your requestand shipped to you quickly!
Tiki bar signs are fun too!
Check out this sandblasted mirror sign that we created for The Outback Saloon. Our friend needed a great-looking sign for his backyardtiki bar , so we delivered!