Vehicle Graphics for a big rig at Homestead Gardens; we lettered this truck in Davidsonville, MD. We design and install custom vehicle graphics for many businesses in Annapolis. In addition, we. We provide custom logo designs for commercial use. In addition, we can mark your vehicles and provide you with a custom sandblasted entrance sign. Don,'t hesitate to contact us if you need vinyl lettering and vehicle graphics for your commercial fleet!
Handsome Vehicle Graphics installed by Designs & Signs.
Simple is better when it comes to logos. We have enjoyed the traditional HG logo from years past. However, this new logo looks good too. Likewise, it is modern and easy to read. Hopefully, with time it will be as recognizable as the old logo. Whether old or new, precise color and one fundamental graphic element are all that any good logo requires. In summary, with logos, simple is often better.
Unique viny boat names and graphics
Similarly, simple color and iconic images work well on boats and community entrance signs. Often, when boats require a new name, less is better. Two colors and a beautiful font will do. Likewise, any graphics used on your signs and craft should be easy to identify and remember. Similarly, you might think about the logos of many well-known corporations and franchises. Images and fonts tend to be simple, with a basic striking color scheme. Your boat or company logo especially will look good if you keep it simple. Some yacht owners like to overdo their boat names. Either the font has been over-edited, or the graphic elements are too busy. Whenever your image is on the line, please keep it simple!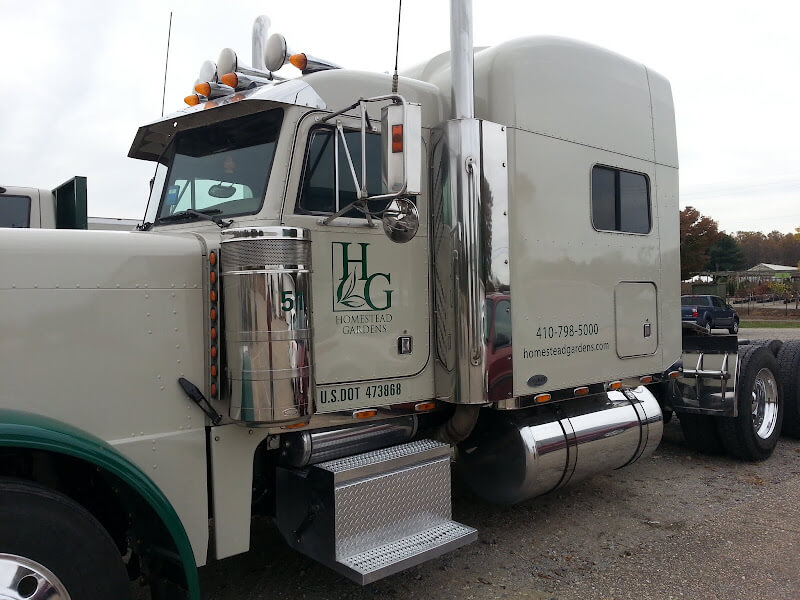 About Homestead Gardens
Boasting the Mid-Atlantic region's largest selection of high-quality plants, Homestead Gardens was founded in 1973 by Don Riddle Jr. Homestead Gardens' original location is in Davidsonville, MD , and consists of 240,000 sq. ft. of retail space. It is well known for its annual events, including the Fall Festival, holiday lights display, and more.
In 2010, a second location was opened in Severna Park, MD, consisting of 35,000 sq. ft. of retail space. Most recently, HG opened a third location in Smyrna, DE , in February 2021. The Delaware location was formerly Ronny's World, an iconic garden center in Smyrna. Homestead Gardens will continue Ronny's World's tradition of contributing to the local economy and giving back to the community. No matter which Homestead Gardens location you choose to visit, you'll find the area's best selection of annuals, perennials, shrubs, trees, and more!
To learn more about Homestead Gardens, please visit the link below.