If you don't have a logo, we can design it.
Vehicle graphics are a necessity in today's world. Fleet-marked trucks and vans with vehicle graphics should represent your company well. First, you'll need a professional logo to stand out. Then, of course, maintaining your vehicles is a must. Keep them clean. A dirty banged-up vehicle with your logo on it is not practical.
We offer a same-day truck lettering service.
If you need vehicle lettering, we can letters trucks and vans quickly. Usually, you could drop off your vehicle in the morning and pick it up later that day with your new vehicle graphics done. However, we do our best to turn your trucks quickly so that you can get back on the road to serve your customers.
Vinyl vehicle graphics offer value over wraps.
Sometimes, we receive requests for vehicle wraps. We've decided not to offer that product. Usually, we have found that wraps are well overpriced for what most of our customers want. If a vehicle wrap costs five times as much as cast vinyl vehicle graphics, then in our opinion, you would be throwing away your money for nothing, as any good vinyl logos should attract the same amount of attention as a vehicle wrap. But, of course, this is just a matter of opinion and experience. You might feel otherwise, and that's ok!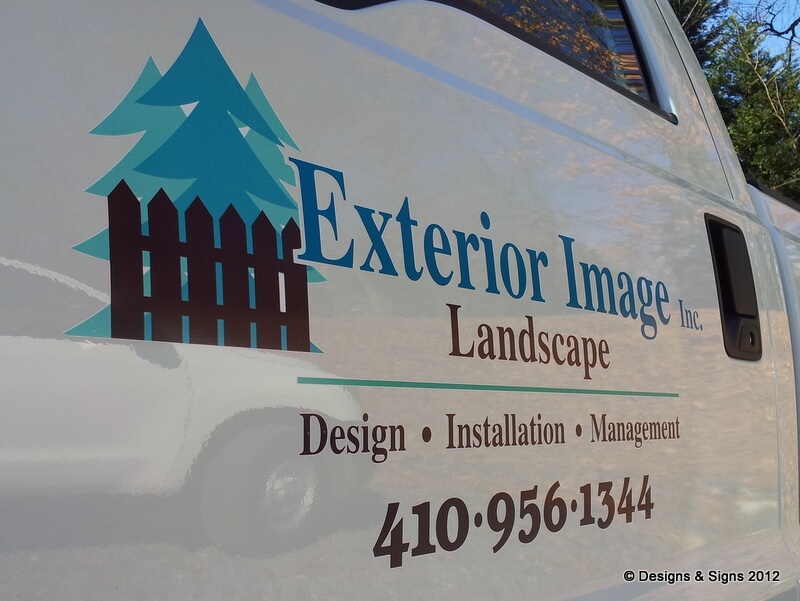 Give us a call for vehicle graphics. Thanks!
Please send us your logo and a photo of your truck. That's usually all we'll need before we can give you a firm quote. If you have any questions about our vehicle lettering services, please feel free to call us anytime or message us online. We respond promptly and we'll answer your questions as thoroughly as possible.
Sincerely, it will be our pleasure to provide more information about our vehicle graphics to you, and get to know your business better!