Another beautiful glass transom is on display. We used 23 karat gold leaf for Dupont Studios front entrance, located at 1709 19th St. NW in Washington, DC. A gold key and lock images are unique elements that make this transom look different from most others. Custom images add value and cost to any gold leaf installation. Gold leaf lettering on glass transoms adds classic charm and a delightfully modern aesthetic to any residence. Don't hesitate to get in touch with us today for a quote! Our gold leaf lettering is always perfect. Your new gold leaf numbers will add value to your home, and the numbers will impress your guests for years to come.
Our experience with gold leaf lettering
We've been gilding transoms and shop windows in Washington, DC, for 50 years. Let us improve your home's appearance with real gold numbers applied by hand. The process is time-consuming, usually requiring up to five hours on-site to complete. First, we take our time, achieving a perfect result every time for your complete satisfaction. Furthermore, our notable projects include gold leaf installations at the corporate offices of The Lincoln Center for Performing arts and The US Postal Service headquarters. Also, the Society of Gilders invited us to assist with gold leaf restorations at the Marine Corps Memorial. Finally, our gold leaf lettering adorns the windows of specialty shops and eateries throughout the city. We appreciate your time. Please take a moment to review more photos and information on our website. If you have any questions, don't hesitate to get in touch with us!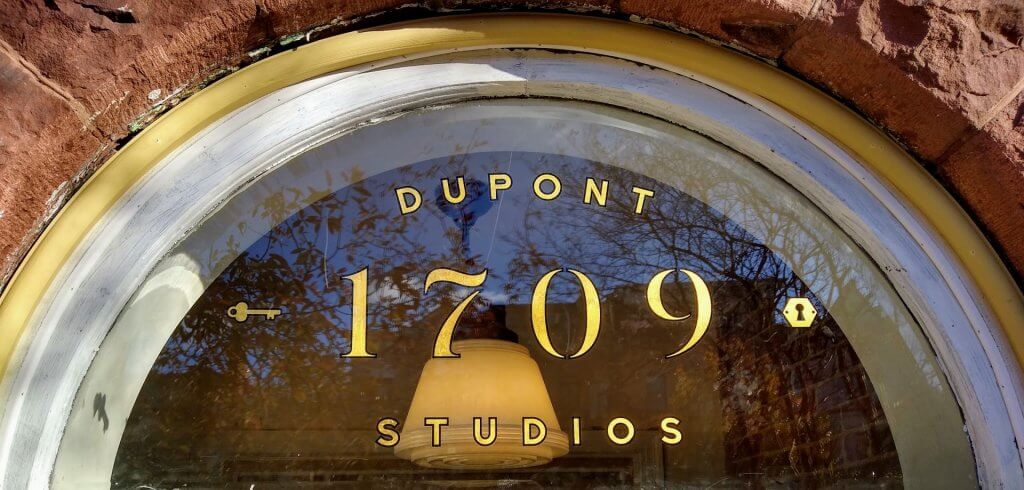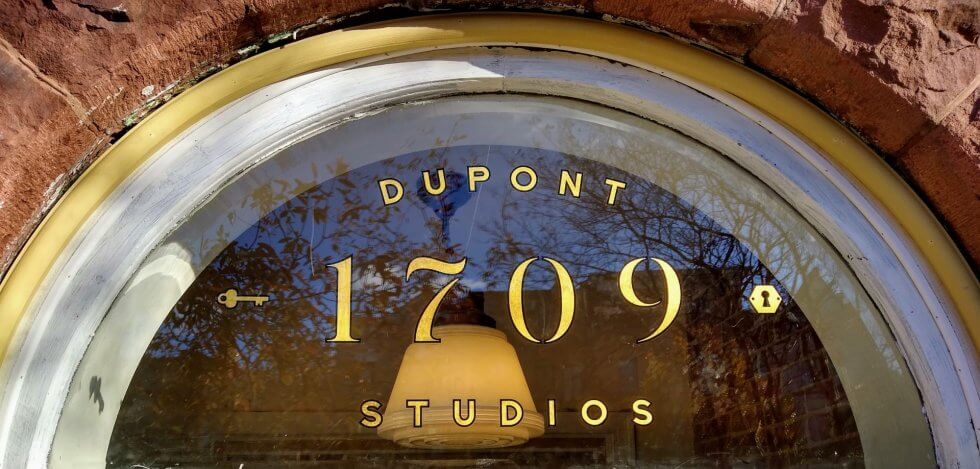 About Dupont Studios

Dupont Studios is a beautifully renovated apartment building in NW Washington, DC. Formerly a 19th-century mansion, Dupont Studios now offers a combined total of 11 studio and one-bedroom apartments. The boutique apartment building retains its historic charm, yet it has wholly upgraded systems and amenities.

Source: https://www.dupontstudiosdc.com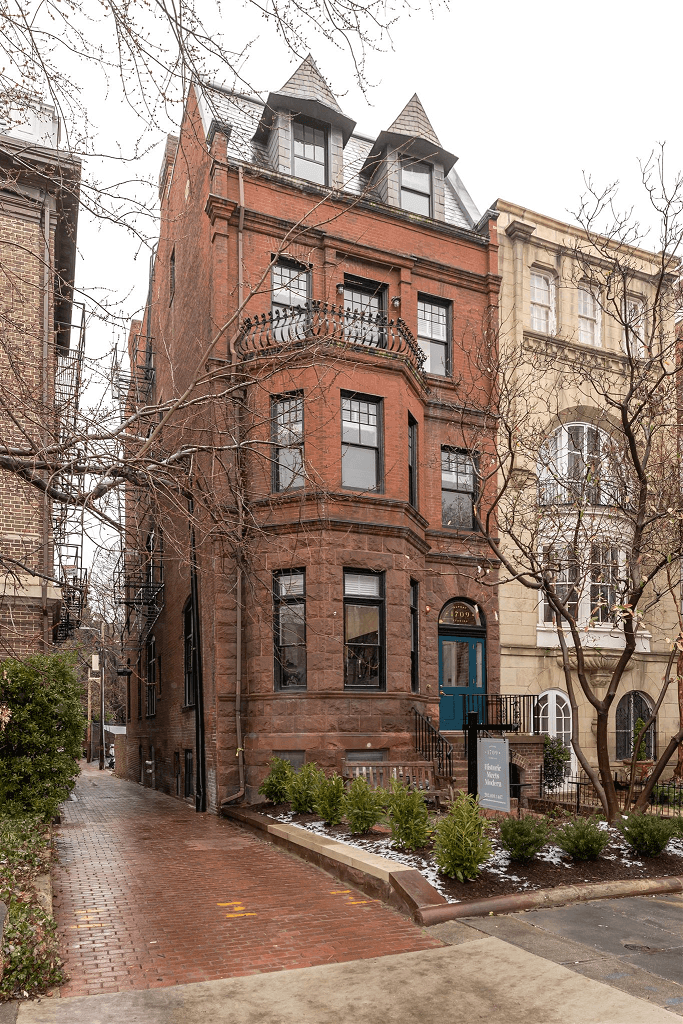 Historic Homes in Washington, DC

Although technically not located in DC, George Washington's family estate includes a 21-room mansion, beautifully restored and furnished with original objects dating back to the 1740s. The property had a kitchen, slave quarters, smokehouse, coach house, and stables. There is no better place to enjoy the beauty of Washington, DC than this historic site located along the Potomac River.

Lincoln lived at the Soldiers' Home from June to November of 1862, 1863, and 1864 in the Cottage, where he drafted the Emancipation Proclamation and deliberated on critical Civil War issues. Lincoln used the cottage as a retreat from the White House, where he drafted important speeches, letters, and policies. Visitors can see what life was like for Abraham Lincoln during his presidency and family life through a free one-hour guided tour of his cottage.

Frederick Douglass, an abolitionist and Lincoln advisor bought "Cedar Hill" in Washington, DC, in 1877. Douglass' home and grounds are open to the public. Each year, the museum organizes a birthday celebration for Douglass with programs that increase the public's knowledge about his life.

The former estate of the philanthropist and art collector Marjorie Merriweather Post, who was the heir to the Post cereal fortune, is situated near Rock Creek Park in northwest Washington, D.C. This property showcases a magnificent collection of 18th- and 19th-century Russian imperial art. Post was a passionate art collector who amassed superb Russian paintings, furniture, Fabergé eggs, jewelry, and textiles. In addition to the circular rose garden and a French parterre, a large crescent-shaped lunar lawn, a Japanese-style garden, a waterfall, and an orchid greenhouse.

Source: https://www.tripsavvy.com/historic-house-museums-in-washington-dc-4147756