We design and paint handsome fishing boat names. Driftwood is a small wooden hull fishing boat docked in Eastport, near Annapolis. First, we send you fonts to review. Choose your favorite font, and then you'll receive a drawing with measurements and color options. Brendon Brandon created this driftwood boat name with black lettering enamel. Brendon also applied a grey shadow, and he painted names on both sides of the hull.
Beautiful fishing boat names just like Driftwood!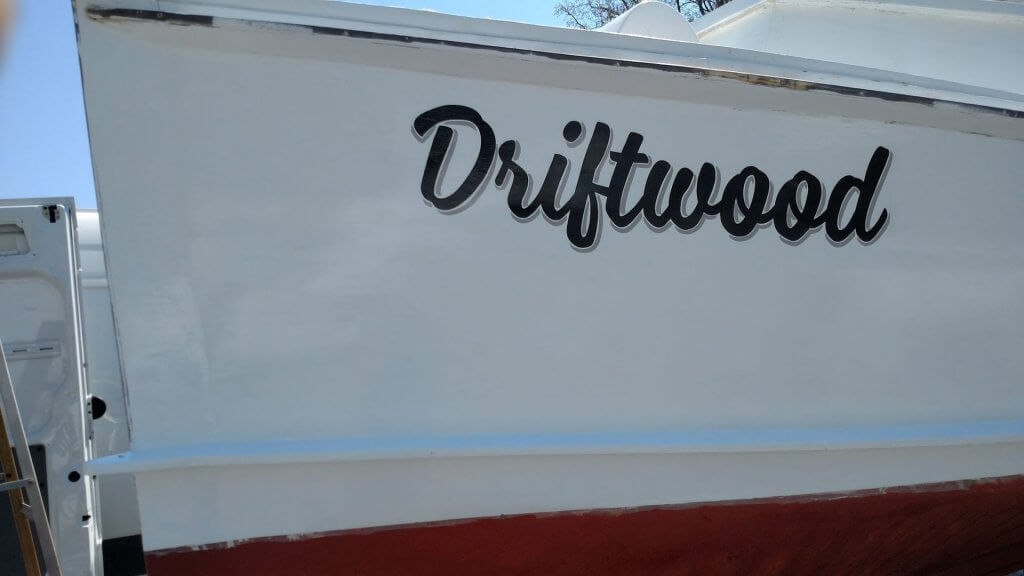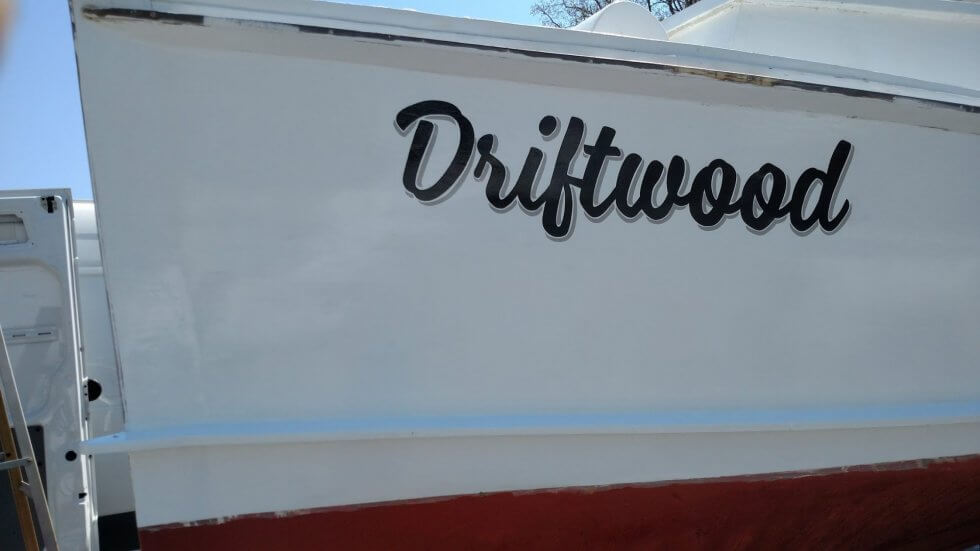 https://www.skisafe.com/blog/Entry/11/the-funniest-boat-names-
Commerical fishing statistics

No more wooden fishing boats?