Awning Graphics – Sunair Awnings
Beautiful custom awning graphics, designed and installed by Designs & Signs.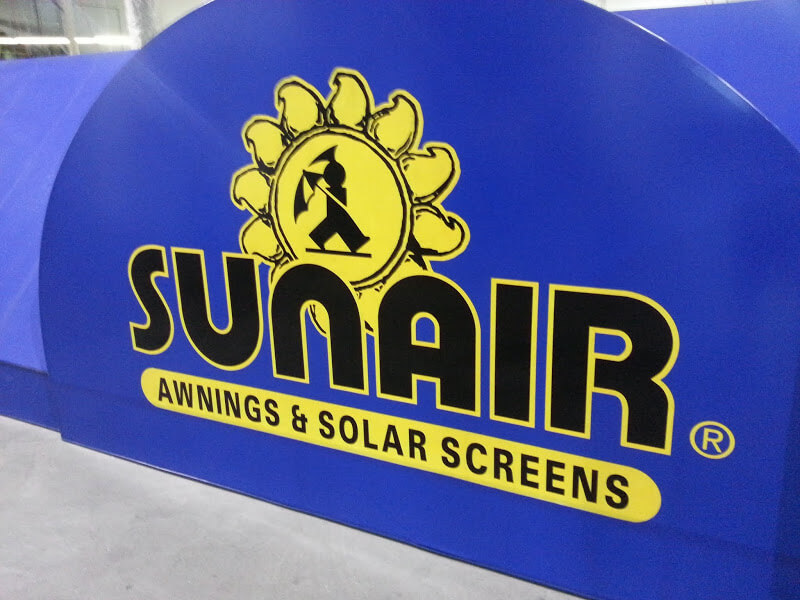 We letter a lot of awnings for Sunair! Well this time we actually lettered one FOR Sunair Awnings, Inc.  Translucent two color logo. This awning is on display outside the Sunair factory in Jessup, Maryland. This was a very difficult job to get just right, but we took our time and it came out perfect!
---