Carved Teak Quarterboards – Mallard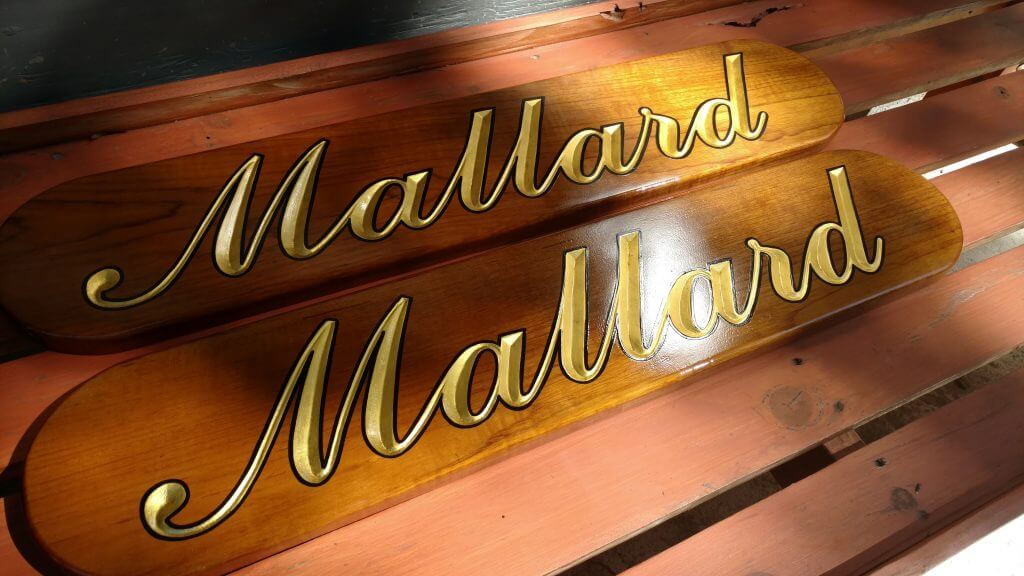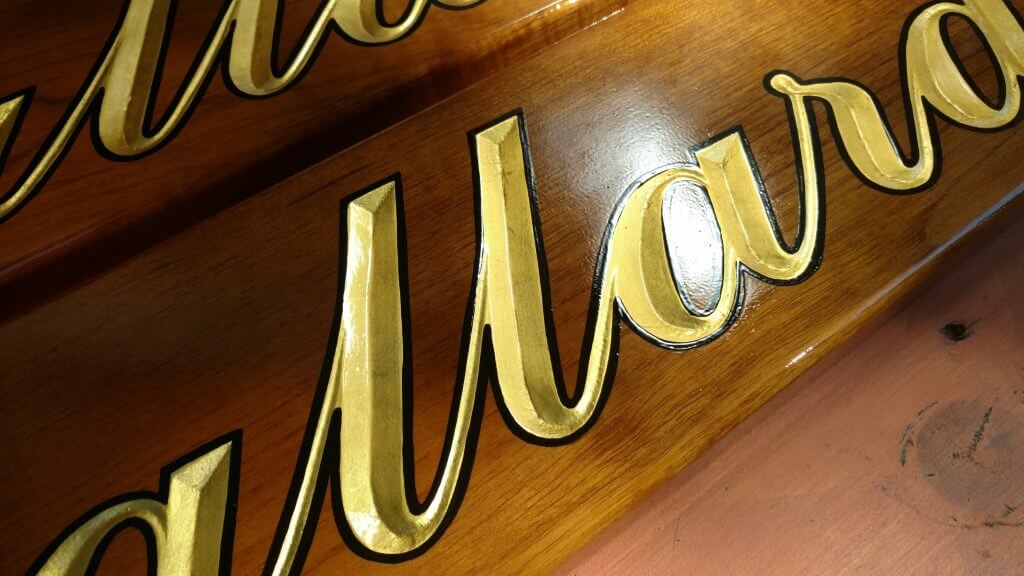 Hand made teak quarterboards designed and manufacture for Mallard, a luxury cruising yacht. The boards are designed on the computer and then a pattern is created with our xy pen plotter. Our carver uses the patterns to lay out the boards before he begins carving. After carving the letters are sanded and varnished multiple times. Then the gold leaf is applied by hand. This is also a time consuming, exacting process. During carving and gilding no mistakes can be made.  After gilding is complete the letters are lightly polished with cotton and then given a water based clear coat. The outline is painted on by hand and when everything is good and dry, the boards are finished with at least four more coats of varnish. With regular upkeep of the varnish these boards will keep looking good for many seasons to come!
Please Contact Us For A Quote Today!
---